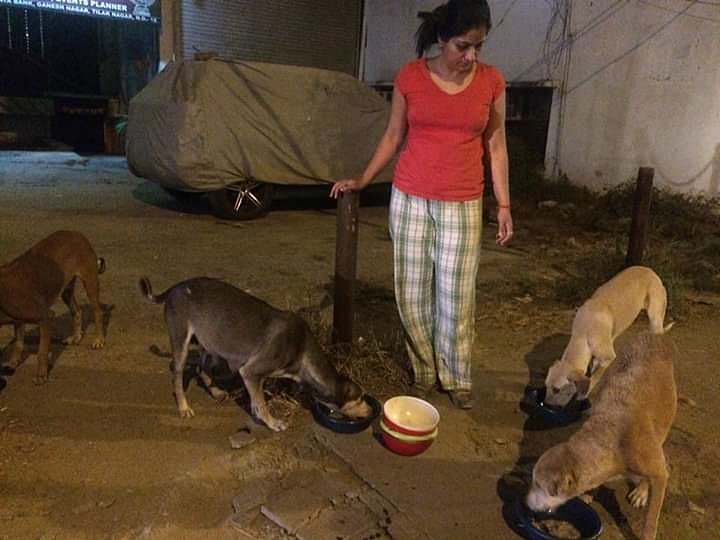 Dogs are most Loyal beings on Earth and are capable of deep love and territorial feelings towards human. Pets dogs are treated like childrens but what about stray dogs,they are taken for granted, are beaten with iron bars ,people are throwing stones on them, Puppies are burnt alive this is just most inhuman things people are doing, on this most trustworthy creature .Cases like killing ,raping, pouring hot tar and giving poison to start dogs are really shameful incidents. Unseen them suffering Unheard them cry we want stray dogs to be protected .. so let's come together and fight for the injustice done to these poor animals Instead of standing helplessly and watching them in pain. Each one of us can contribute positively towards building a safer future for these defenceless creatures. Working from last 8 years on feeding stray dogs and creating adoption options ..
Our NGO SHAVAN Development Foundation started on 2nd Feb 2017. We are feeding around 206+ stray dogs twice a day , free door to door Rabbies Vaccination and also give free medical facilities on an accidental and wounded animal we come across. We take care and try to keep them till the time someone adopt them .
But due to the limitations of finance, we have limited space and medical space ,
we wish to build a shed for all these 206+ and more in future to the stray dogs .
For this we required space for Doctor, attendant who can take care of their cleaning, kitchen space, space for clinic, ambulance etc.
For this we request you all to fulfill the needs of these stray dogs.
Our NGO future plan besides to give shelter ,food, medical treatment to stray dog ,we would like to provide further gaushala ,old age home for human , Plantation etc as well.