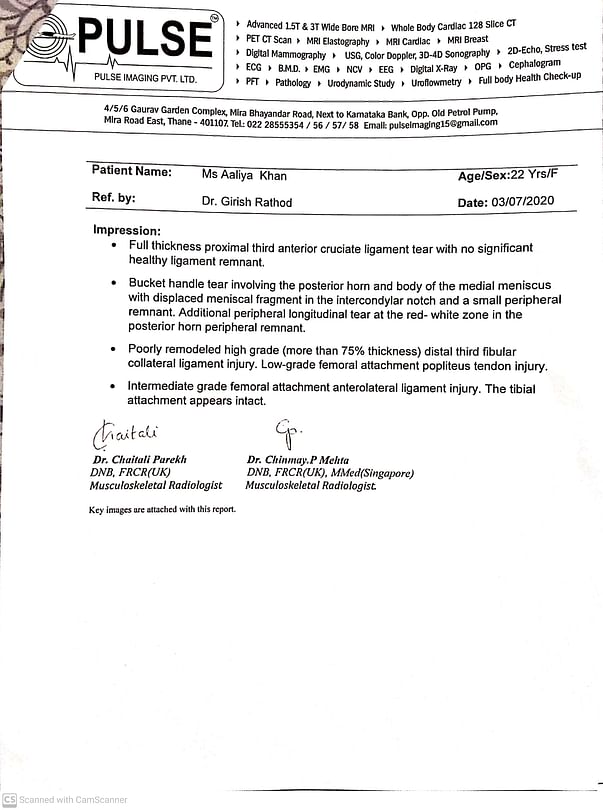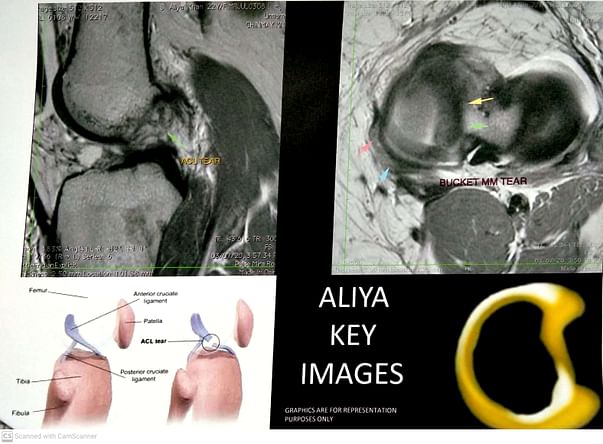 Assalamualaikum wr wb! (peace be upon you) ,My name is Aaliya khan and I am 22 years old.I live in Mira Road, Mumbai.

I am here to raise funds for myself.

I'm suffering from Ligament tear (ACL, meniscus, bucket tear)

In the past I had a bike accident due to which my ligament injury took place but during that time it wasn't that severe and recovered during time and doctors proposed me to take care of it.

Recently in this past week when I was doing household work and unfortunately I got a pressure on my ligament and It got broke, it's extremely painful and I'm not able to walk from the past few days.

We need a immediate suregery and would be done in Bhakti Vedanta Hospital.

Doctors suggested it would cost 2.5 Lacs and more

I need an immediate surgery in this 30 days. I and my parents would be really thankful to each and everyone who will share and support the cause

Please come forward to support my cause. Any contribution will be of immense help. Do contribute and share this campaign link with your friends and family.

Ps: I have attached my reports and x-ray for your reference.