THE EDUCATION IS THE RIGHT OF EVERY CHILD AND NO OBSTACLE CAN STOP THEIR EDUCATION"Training is the fundamental need for all. Being unprivileged doesn't imply that training isn't significant. In this troublesome season of Coronavirus - 19 numerous individuals are stuck at home and surprisingly the instruction and classes have been moved to online mode. We being in the metropolitan regions have the advantage to get assets for considering on the web, yet what might be said about the children living in the provincial regions who doesn't have cash and assets to concentrate during circumstances such as the present.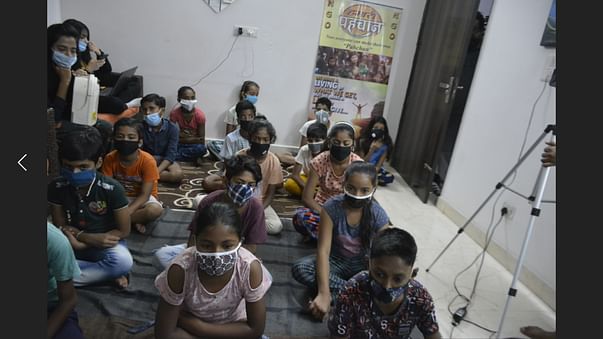 GADGET-SHALA to provide the education to the poor childrens who cant study in online mode due to lack of gadgets to study. educating children's is like contributing for bright future of our country.gadgetshala is providing free gadgets to these children's with free education.Gadgetshala is a drive to move to onlinw learning. Giving these children assets like cell phones, workstations, tablets and internet so they don't pass up their online classes is our principle rationale. This task would make an effect on the existence of these children as they are the fate of our nation and we don't need them to stop their examinations on account of the absence of assets.
Our plan of action is to establish
1. Internet facilities
2. Smart gadgets like mobile phones, laptops, and computers.
3. A mobile van to make this " GADGETSHALA" accessible in various areas.
4. Your valuable time to teach these children.
1 Laptop costs around Rs. 25,000.
1 Tablet costs around Rs. 10,000.
1 Computer costs around Rs. 25000
1 Mobile Van costs around Rs. 5,00,000
We are aiming to provide a full library to these students equipped with gadgets.
तकरीबन 1— 1.5 साल से
ूल वह कॉलेज बंद है।
ब
त सारेछा
ऐसेह
िजनके पास ऑनलाइन
ास लेनेका कोई मा
म नहींहै। कुछ छा
ऐसेह
िजनके पास इंटरनेट ए
ेस भी नही ंहै।
ऐसे कई कारण है िजसकी वजह से आज सरकारी
ूल की छा
अपनी पढ़ाई से िबछड़ते जा रहे ह
।
इन ब
ों के भिव
के साथ और
खलवाड़ ना हो इसीिलए हमारी पहचान एनजीओ बना रही हैएक
I am requesting that you all take action. Every child's fundamental right is to have access to
basic education and knowledge of oneself and society. We hope to maintain and broaden the
scope of this belief through this project. We might not be able to sponsor a student's phone or
laptop on our own, but even if each of us contributes a small amount of Rs.1000 or Rs.500,
100. We can help these students achieve educational stability. With your support, these
students will be able to attend classes on a regular basis and will be prepared to take
responsibility for a more educated India.
By doing our part, we are not only assisting a student in obtaining an education, but we are
also encouraging and contributing to our country's bright future.