My name is Sushil Meena and I am the founder and president of Nirbhed Foundation. By profession, I am a Senior section engineer in Indian Railway posted at New Delhi and I belong to Ghaziabad district of Uttar Pradesh. I started to provide free education to end child labour from my home town when I saw families of many labourers under my construction projects. In 2015, we registered our organization as Nirbhed Foundation. I have been teaching since 7 years now. I was providing free education and serving food to 1000 slum children every day until the coronavirus lockdown was implemented.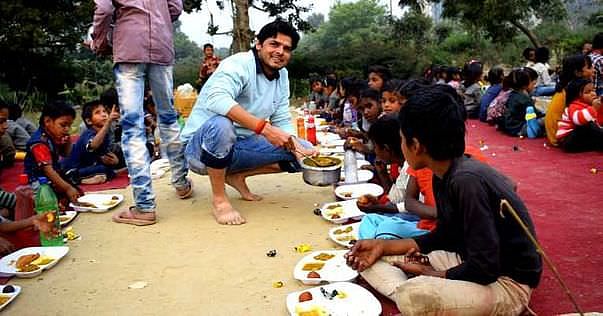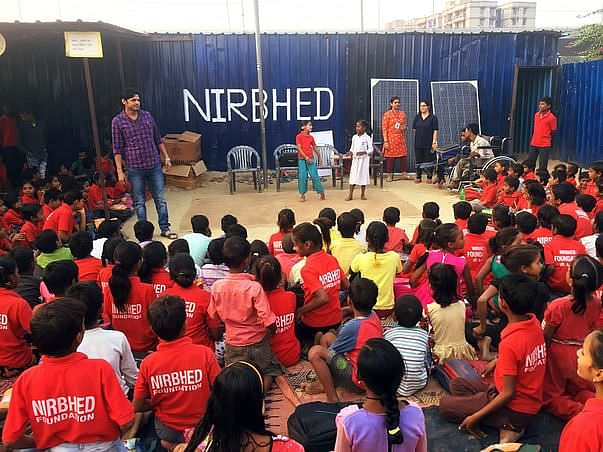 While the world drew its shield against the Corona pandemic, there were defenseless families residing in the slums of Ghaziabad whose daily livelihood was severely affected.
Amidst the pandemic, their lives went astray. Jobs were lost, and families were left to starve. Among them were maids, rag pickers and other labourers who struggled to even afford their daily meals.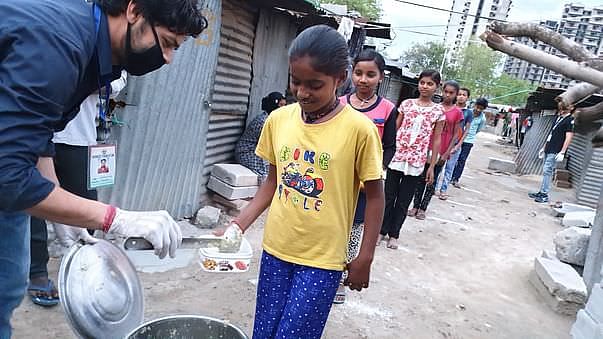 The poor are the most affected during outbreaks like these.
Along with me, a team of 28 volunteers of Nirbhed Foundation,
walked into the slums with packages of sanitizers, liquid soap and masks. Initially, we went there so we could handover masks and sanitizers to our students and their families. But seeing their struggle for food we changed our mind.
We decided to sponsor every family in the slums with two meals every day, along with masks, soap and sanitizer.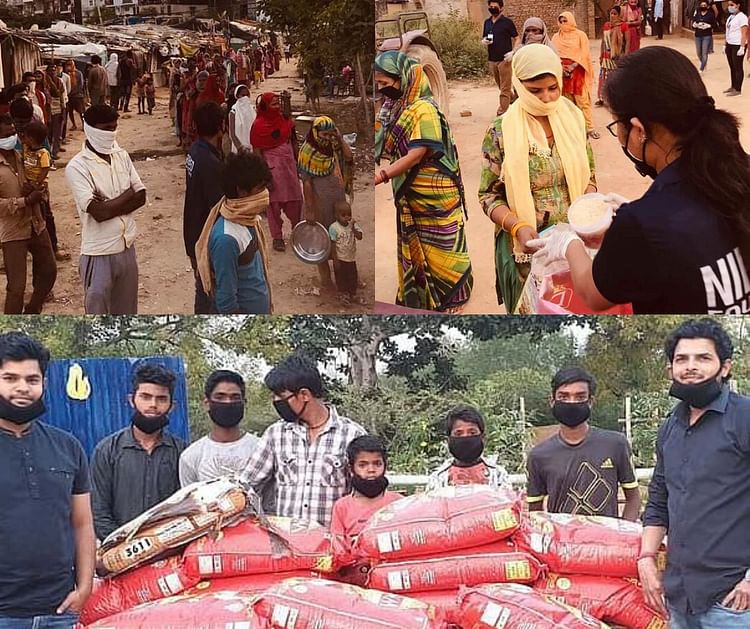 We have now adopted 2500 slum familes and are taking care of all their needs.
We are also
distributing food to thousands of other every day
with the help of the police department. Our team is busy throughout the day packing and distributing food wherever needed and asked for by the police department. This is a once in a lifetime crisis and we have put our maximum efforts into reaching and serving the ones in difficulty across Ghaziabad.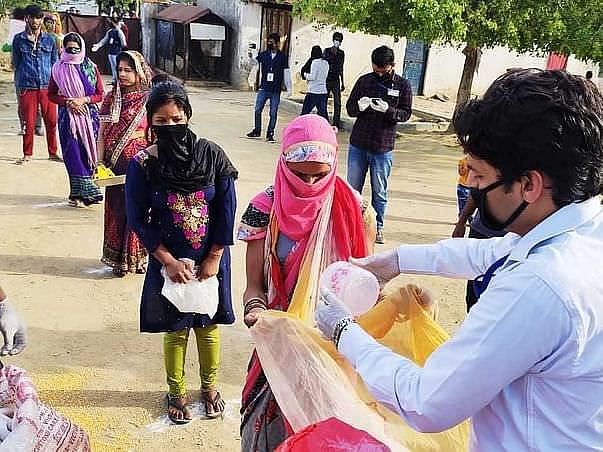 The team has spent over a couple of lakhs from their pockets so far. Please help us to continue serving the daily wagers and slum families during the lockdown. You can help the most affected get through these dark times.