'We cannot help everyone but everyone can help someone.'

'हम हर किसी की मदद नहीं कर सकते लेकिन हर कोई किसी की मदद कर स
Malnutrition problem in india

The crisis of child malnutrition in India has often been attributed to historical antecedents such as poverty, inequality and food shortage. However, countries with similar historical and societal makeup and comparable per capita income have fared much better.

Causes

Family food insecurity. Inadequate care of vulnerable household members (e.g. 'unfair' sharing of food within families) Unhygienic living conditions (e.g. poor water supplies and poor sanitation) Inadequate health services.

I Himanshu Sahu have been working with Hamari Pachchan NGOs as an volunteer and have a witnessed various problem that society has been going through. My ultimate goal is to let everyone have a meal before they sleep because lots of needy person can sleep without food and that is the major drawback in our society
So I have decided to help them to provide a one time food and I request you to everyone you can donate for one time meal or small amount of money for needy person


#HamariPachchanNGOS
#standwithHamariPachchan..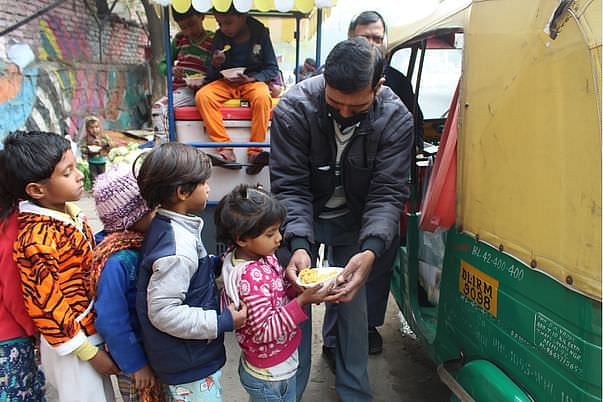 I witnessed 2 major problems, one was gender discrimination and another one was HUNGER.
So, I have decided to help them with the monthly distribution of Ration.

Basic necessities for 1 family: Rs.2199/-
Basic necessities for 10 families: Rs.21990/-
Basic necessities for 35 families: Rs.76965/-

Ration for 1 family includes:
( Three types of Pulses, Rice, Atta, Eggs, Tea, Sanitary Pads, Soap, Shampoo, Cloth and Utensils washing powder)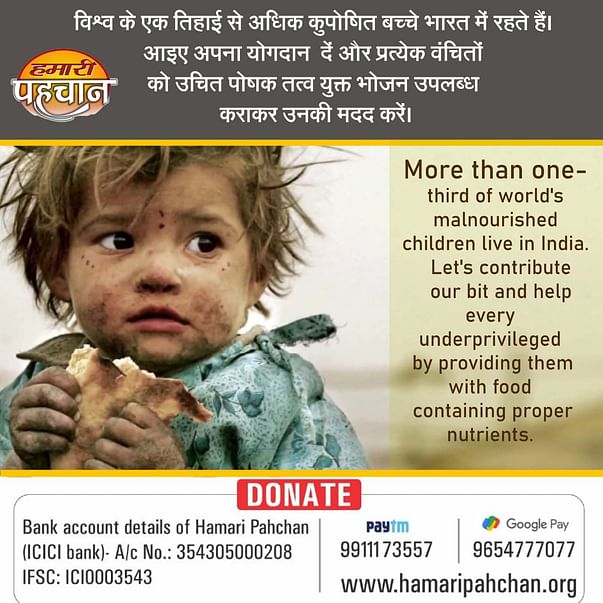 No amount is big or small, it's the contribution that matters! You can donate for a one time meal i.e. Rs.50/-
If you have any queries then reach out to me: shruti.hamaripahchan@gmail.com