"Constant fever, bleeding wounds, stomach ache and unbearable pain, this is what my 6-year-old daughter has been suffering every day for the last two months. She has cancer and the disease is sucking the life out of her. She is left with nothing but bones, weak and pale and I being a father, I am unable to save her." - Mohit, father
Why is my child battling death all of a sudden
Yashoda suffers from
Acute Lymphoid Leukemia, a type of cancer of the blood
and bone marrow that affects white blood cells because of which this little girl is
vulnerable to infections.
"She had a fever that was not subsiding and she complained of severe stomach ache. But we never imagined that it would turn out to be cancer. Both my children have always been healthy since their birth, they never got sick, not even once. Then how did this happen? Why is my child battling death all of a sudden?" - Damini, mother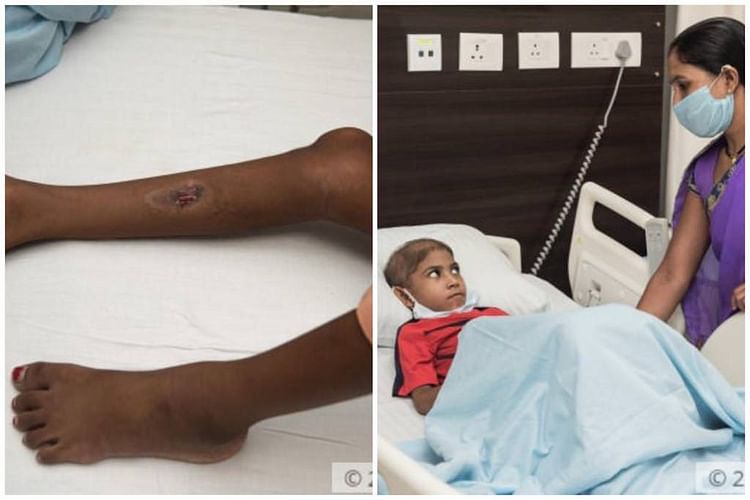 She is much braver than I can ever be
Yashoda loves to play with her brother and go to the fields with her father. She follows around her mother in the house asking her all the questions that come to her mind.
Her little feet are never at rest
. But now, her body is full of bruises and
she doesn't even have the energy to lift a glass of water
if she is thirsty.
"Sometimes her bruises and wounds get so severe that they need to operate and put stitches for it. Although my child is in so much pain, she tolerates everything without complaining. When the nurses come to give her injections she just puts her hand in front of them without fear. She is much braver than I can ever be. Watching her suffer like this is a curse."- Damini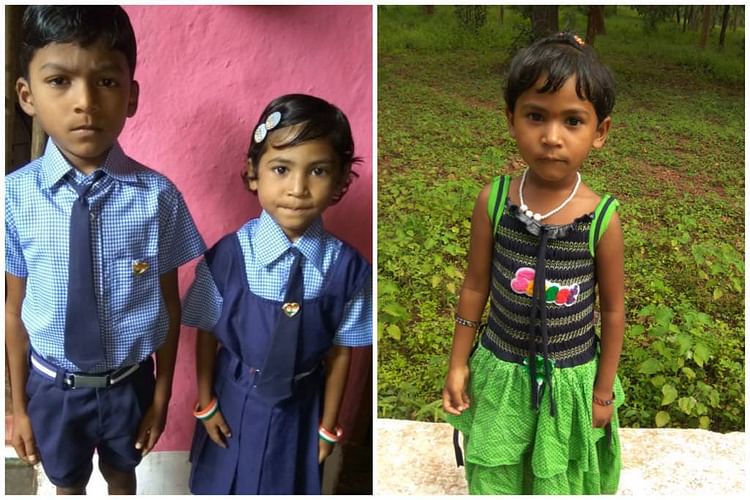 She needs chemotherapy to survive but they can't afford it
"We live in Samnapur, a small village in Madhya Pradesh. I work in the village panchayat office and earn some 4000 rupees a month. It is barely enough to survive and give a good future to my children, so my wife and I grow crops on the small ancestral land that we have. It is only then that we are able to make both ends meet. But now, everything is falling apart. We are unable to keep up with the expenses. We are losing our daughter to this horrible disease. " - Mohit
Yashoda needs 3 more cycles of chemotherapy to beat cancer, without which she will not survive. These poor parents cannot bear the cost of the treatment alone. They need your help.
Your generous help can save Yashoda's life and give her a chance to live a normal life. Only you can save her from the clutches of cancer. Click here to contribute.