"For three days they didn't let me meet my daughter. I requested them, I begged them yet they said my 1-year-old baby girl has to stay on her own. She tested positive for the coronavirus and now she is battling death in the hospital bed. Is there nothing I can do to save her?" - Anitha asks frantically.
This desperate mother's only child, Vishalini, is fighting for her life. Her organs are shutting down one by one and only urgent treatment can save her.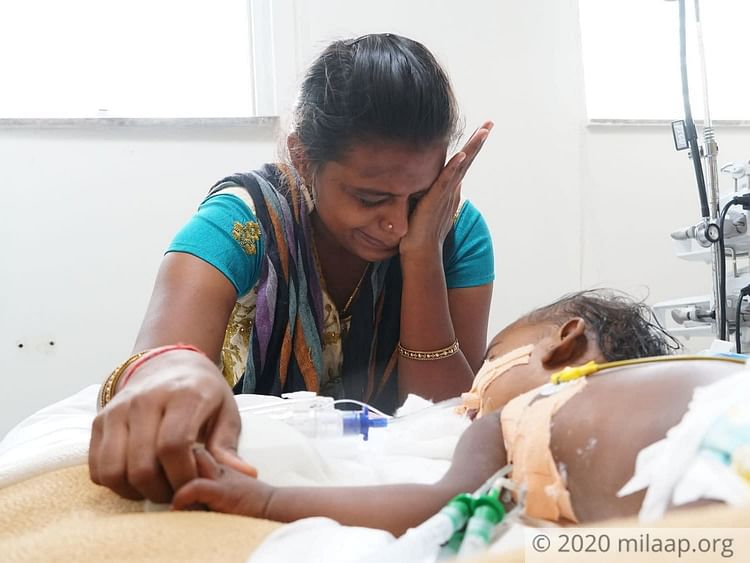 A very high fever and severe breathing problem - Vishalini's parents were very scared
20 days ago, Anitha noticed that her otherwise healthy child was running a high temperature and was even having trouble breathing. First time parents, Shaktivel and Anitha, didn't waste a single moment and took her to a local doctor.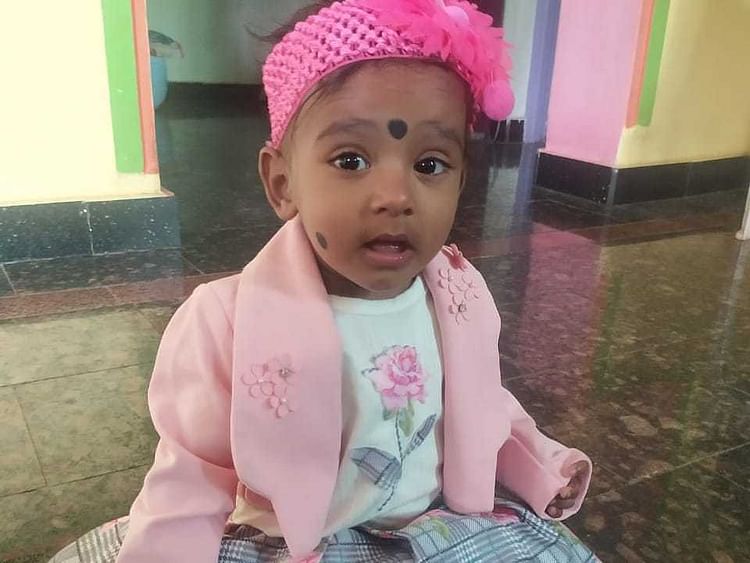 "But the medicines didn't seem to work and she was only getting worse. In a day's time, she started gasping for breath. It was only when we took her to a bigger hospital we were told that she has the dangerous coronavirus!" - Anitha.
Her lungs have collapsed, her liver is failing - Vishalini needs urgent treatment
Vishalini's lungs have given up on her; her liver, too, is failing. Doctors have even said that the infection in her body is so severe that it has started to affect her heart. It can stop any time. The baby girl is under ventilator support. She hasn't opened her eyes for the last 20 days. Anitha has been calling her, praying for her sitting by her side, but in vain.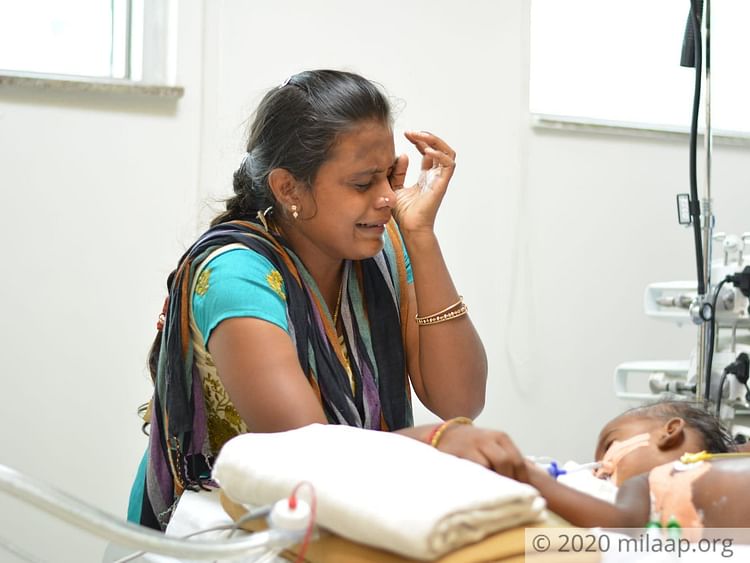 "She means the world to us. I can't imagine that something will happen to her. I see her suffering in front of my eyes but there's nothing I can do. The doctors are saying that she needs to be in the hospital for at least another month. How will we afford the treatment?" - Anitha.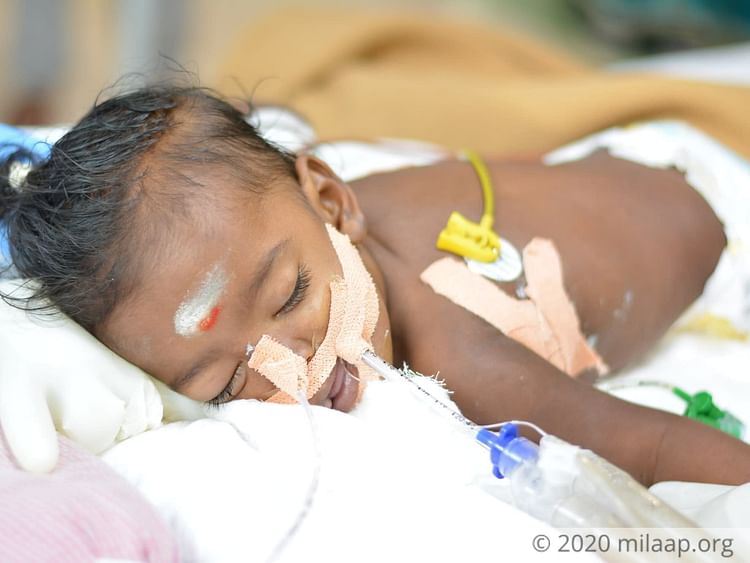 A cup of milk in the morning, that's all they have been living on since the last few days
A mason by profession, Shaktivel earns Rs 450 on days he gets work. But he has hardly been getting any work for the past few months. On top of that, Vishalini is in the hospital - he has to shuffle between the hospital and their small rented house in Bangalore.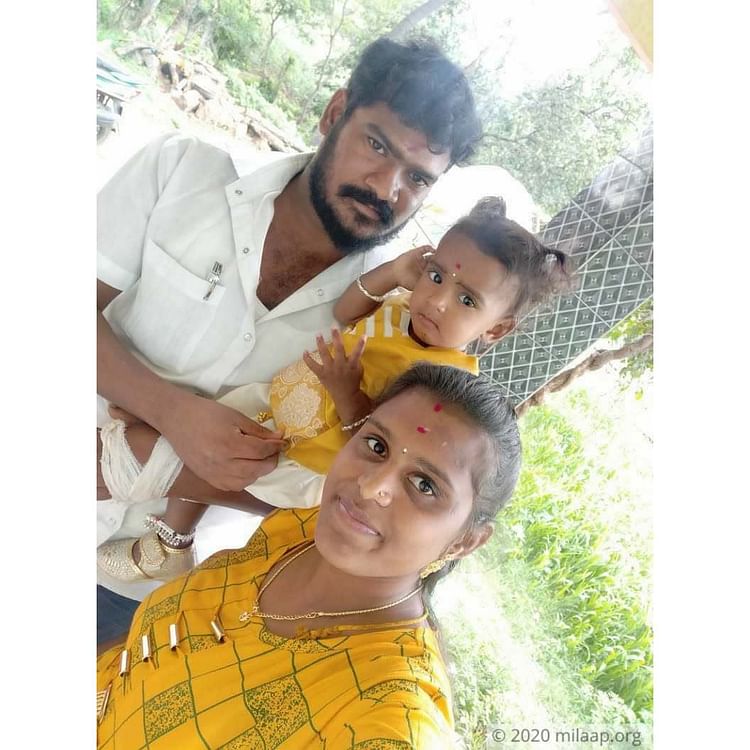 "Will you believe me if I say that I don't even have a rupee on me now? The last few days Anitha and I have been surviving on just a cup of milk that the hospital is giving us. I can't even afford our meals now. We have spent over 10 lakhs somehow but we need 30 more lakhs to save Vishalini. Please help us," - Shaktivel, father.
These parents are running from pillar to post to save their only child, yet it's not enough. Now you're their only hope - even a small contribution can go a long way. Click here to donate.