Baby Varshini is just 10 months old, but she's already seen pain most of us haven't. Every time she breathes in, her chest goes hollow, and it aches; she doesn't know why. She's surviving on an hour's sleep each day and spends all night crying. She's sleepy, but she can't sleep; she's hungry, but can't eat. With a hole in the heart, every minute is a struggle for her. She suffers from a heart disease, which if left untreated, can result in heart failure. Only an urgent open-heart surgery can save her, but her parents are in no condition to afford it.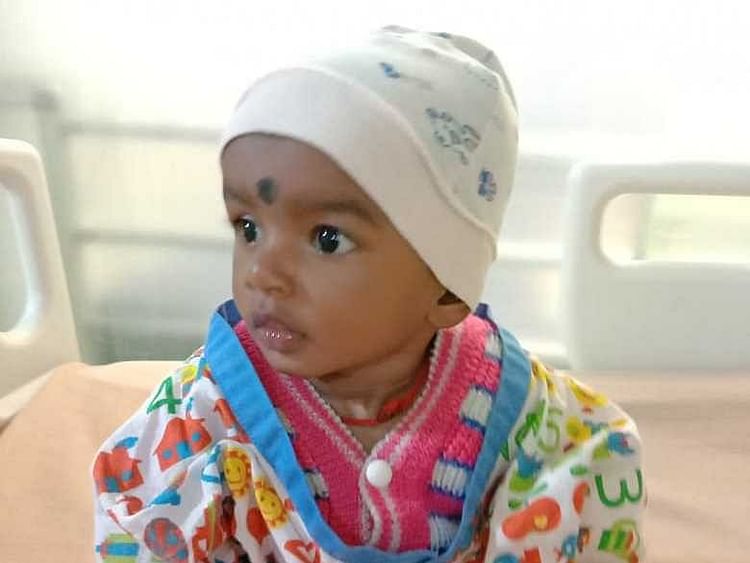 One day she was sleeping peacefully and the next she was in the ICU, fighting for life
Gopala Krishnan and Tharani had their first child earlier this year, and their joy knew no bounds.
They lived in a sheet-house with just a hall and a kitchen, and their pockets weren't even half-full. But they were rich in happiness, for they had their darling daughter with them.
However, when she turned 5 months, things changed;
their only daughter's life was at stake.
"All of a sudden, she began struggling to drink milk. She'd choke and cry helplessly. Thus began her wheezing.

Her chest would go so hollow, I used to be scared it would never come back up again. Her heart beats were so fast, I did not know what was happening.

Tests revealed my baby had a hole in her heart, and that she was critical. She was admitted in the ICU for a week!

Seeing her sleeping peacefully on my lap one day, and covered in tubes and wires on the next, put me in shock! How could this be?"

– Tharani, mother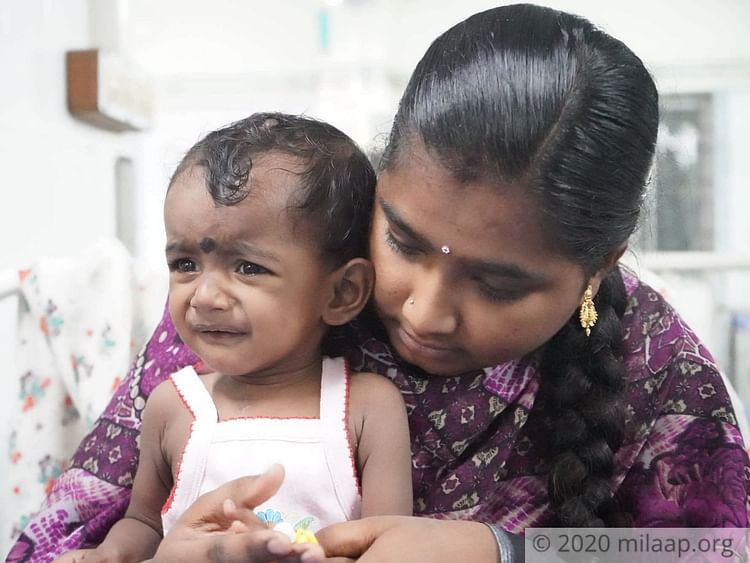 She underwent an open-heart surgery, but it was a failure
With a hole in her heart, little Varshini was diagnosed with mitral valve regurgitation –
a condition where oxygen-rich blood goes back into the heart due to leaking valves,
instead of flowing to the body. This strains the heart, and if not treated, leads to failure.
Thus, when she was 9 months old, Varshini underwent a high-risk open-heart surgery. But it didn't work.
"Soon after the surgery, she caught cold, and began coughing. Her coughs were severe, and her wheezing returned. When we took her to the doctor, they told us the stitches had come undone and the valve was leaking, again.

Our world came crashing when they said she requires another surgery; for we did not want to put her through the nightmare again - needles, tubes, blood!

But they say only that can save her, and now we have no means to afford the cure." – Gopala Krishnan, father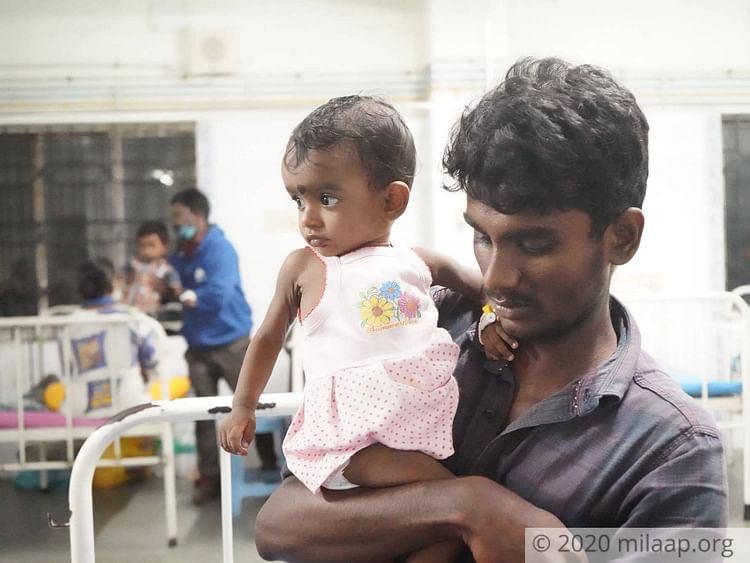 Gopala Krishnan cycled all around the town each day, collecting iron scrap for a living. He earned no more than 6,000 rupees a month.
But ever since the pandemic struck, he hasn't stepped out of the house in the fear of infecting his already critical daughter. Having sold all the jewels and bits of lands they owned;
the couple has spent over 6 lakhs in the last 5 months. Now they need 10 lakhs more, to save Baby Varshini, and they're helpless.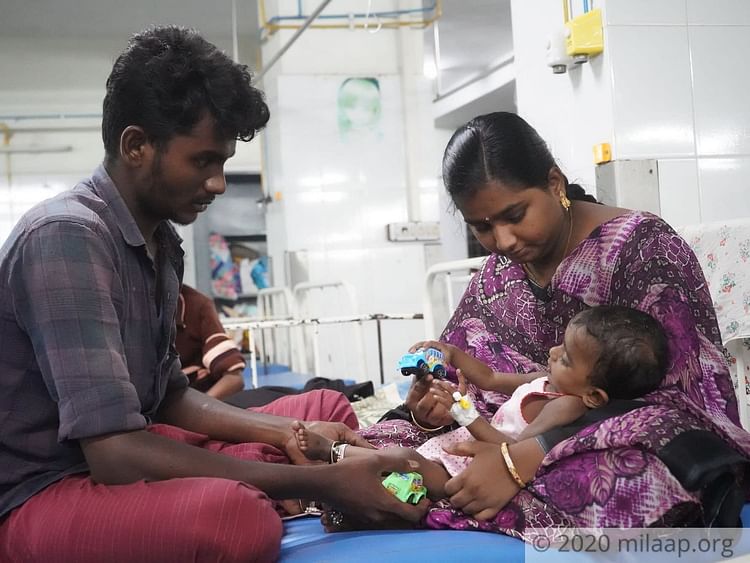 "

We've understood she's like a glass doll that can break any moment.

We've got to spend all our time watching her, and keep her safe. She's our only child, and we can't afford to sit still watching her fighting for life. But

we can't give her the treatment she needs…we are unable to. Help us please

, just this once!" – Gopala Krishnan.
Varshini is their only child, and they're struggling to save her. Your contribution can help them. Click here to save her.