"A woman's greatest blessing is motherhood they say, and it took 15 long years for God to bless me with not just one but two precious little babies. But who knew that he might snatch it away even before I could take them home? What's more painful is that they are hanging between life and death, and I'm just standing here helplessly." – Eliyarasi, mother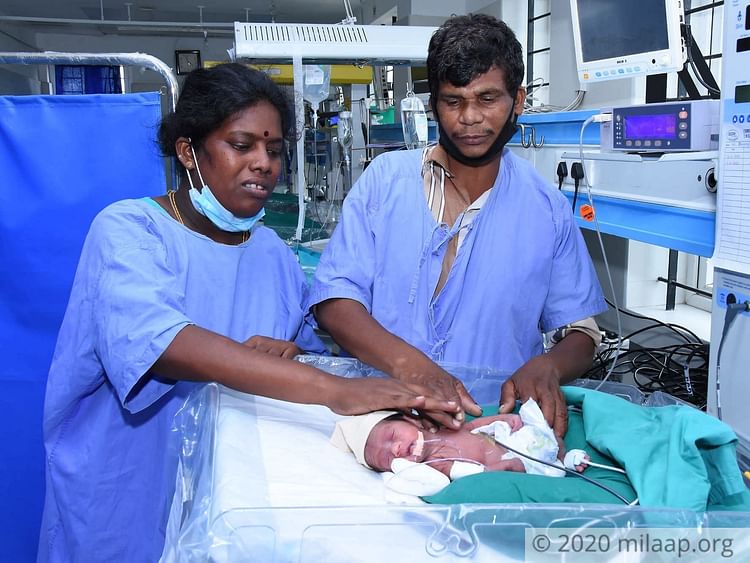 Eliyarasi and Gurumoorthy's dream of becoming parents was a battle they fought for years
Even after numerous hospitals and trying every possible medication, the couple couldn't become parents. IVF was their last shot and they wanted to try it even though it meant losing all their savings and selling everything valuable. After two failed attempts and spending around 7 Lakhs, they finally reached the light at the end of this long tunnel.
Eliyarasi became pregnant with twins.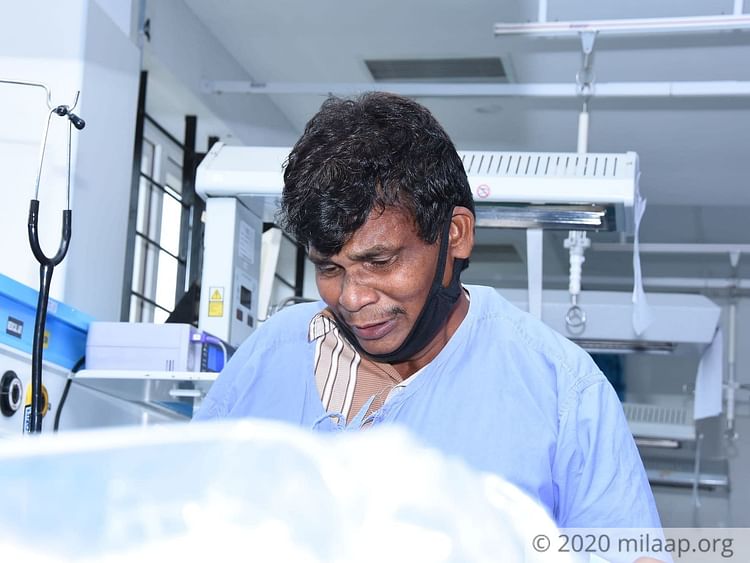 "Is it a sin for a poor man like me to wish for a child of his own? I sold everything, borrowed money at high interests, worked over-time in construction sites… all out of a desire to hear a child's laughter in my home" – Gurumoorthy, father
But all their struggles seemed like nothing at the news of Eliyarasi's pregnancy; they were happier than they had ever been. The doctors predicted an early delivery, so it was unsurprising when she got her labour pains during the eighth month.

Her special day turned into a nightmare
"As we rushed to the hospital, the pain got so bad that I became unconscious. When I woke up, I started panicking as I couldn't find my babies. With teary eyes, my husband told me about how both my baby boys were taken away to a bigger hospital as their condition was very critical. I broke down. Within a day, my stitches got infected and it hurt so bad. I didn't know which was more painful, this or the thought that my little ones won't make it alive!"– Eliyarasi
The premature twins weigh extremely low, they needed a ventilator for at least a month. They need constant medical support and incubation until they fully develop into healthy infants.
The chances of them beating the odds and surviving are high but Gurumoorthy cannot afford the treatment
.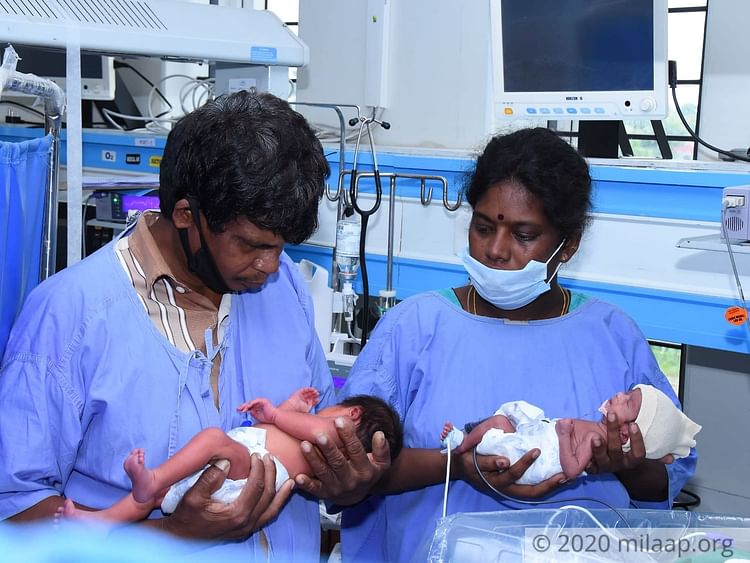 "I need 6 lakhs rupees to save my children. With no job due to lockdown and nobody left to borrow money from, I'm in a very difficult position. If I fail to pay the bills, all the effort we put to bring them into this world will go in vain. They are my children and I want to save their lives. You are our only hope in helping us go back home as a happy family" – Gurumoorthy