Manorama and Subhash haven't had a peaceful night since the day they got to know that their 1-year-old son, Sumit's heart is not working. Sumit keeps waking up in his sleep, gasping for breath. Manorama tries her best to soothe him down but little Sumit gasps for breath for a full 20 minutes before he calms down.
"The doctor told us that he doesn't have much time left. And everyday I see his condition getting worse. He needs the surgery as soon as possible but...but how can we afford it," - Manorama, mother.
We couldn't believe that Sumit was sick, he was always so happy and playful
Manorama and Subhash were overjoyed when Sumit was born - a healthy baby boy who completed their family.
The young parents made innumerable plans for their baby without an inkling that their child is born with a heart defect.
"A little more than a month ago, Sumit started vomiting every time I fed him. This was not normal. Our local doctors couldn't help, they asked us to take him to Kolkata. It was here we got to know about Sumit's heart disease," - Subhash, father.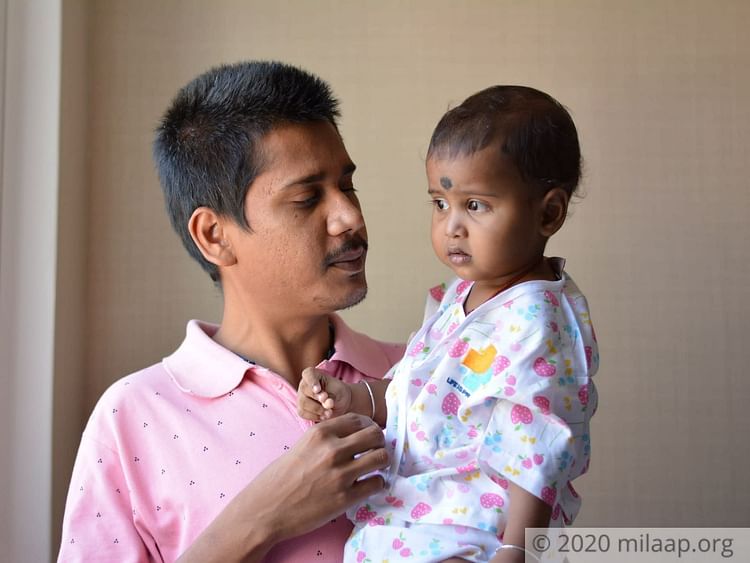 They couldn't believe that their otherwise healthy child was now sick. His heart was not functioning as it was supposed to be. The doctors in Kolkata added that Sumit would need better care and medical facilities than they could provide. They advised the desperate parents to take him to Bangalore.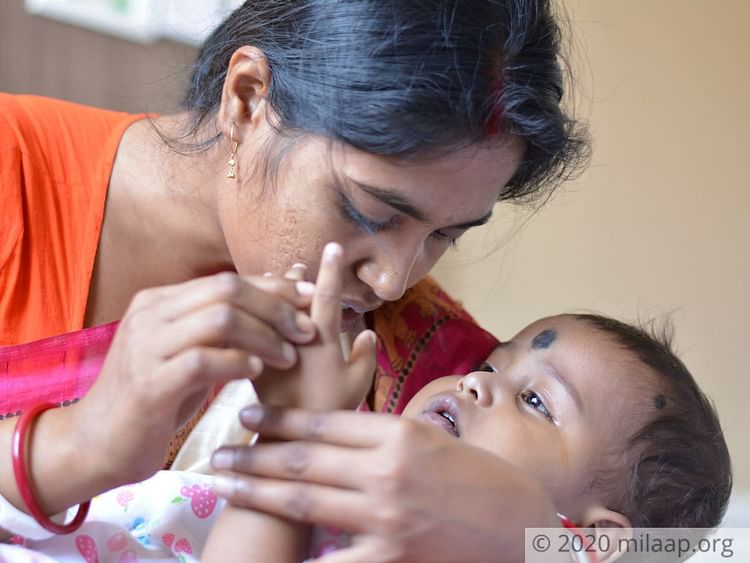 This surgery can save their son but it would cost them 10 lakhs
Subhash hasn't been well for the past few years. He has been suffering from a sharp pain in the chest for some years now but he had chosen not to get that treated. He always thought that the little bit he could save by that could come to some other use in his family.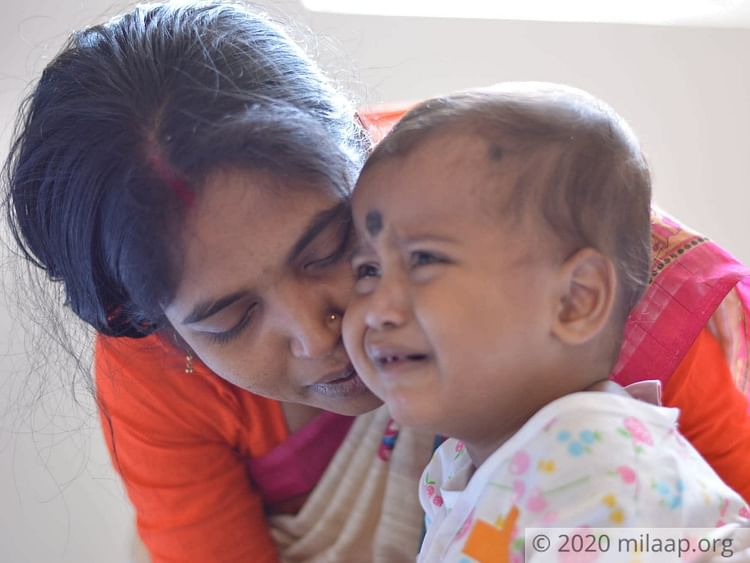 "I used to work in a hotel but my failing health didn't allow me to continue. Over the years, my income reduced. I started taking up odd jobs in my village in Midnapore, West Bengal. The money I get is hardly enough. But we have been managing somehow. Manorama used to help me but now she hardly gets time after taking care of Sumit," - Subhash.
Subhash and Manorama came to Bangalore with the little bit of savings they had. And now all of that is used. Sumit needs the surgery as soon as possible but it would cost them 10 lakhs. Their only hope now? Your generous contribution.