I hadn't even started fully planning my future. The farthest I had planned was to go to the same college as my friends, so it wouldn't be as scary.
I thought I'd have time, I'm only 16.
But two weeks ago I found out I may not have that kind of time... I was diagnosed with cancer.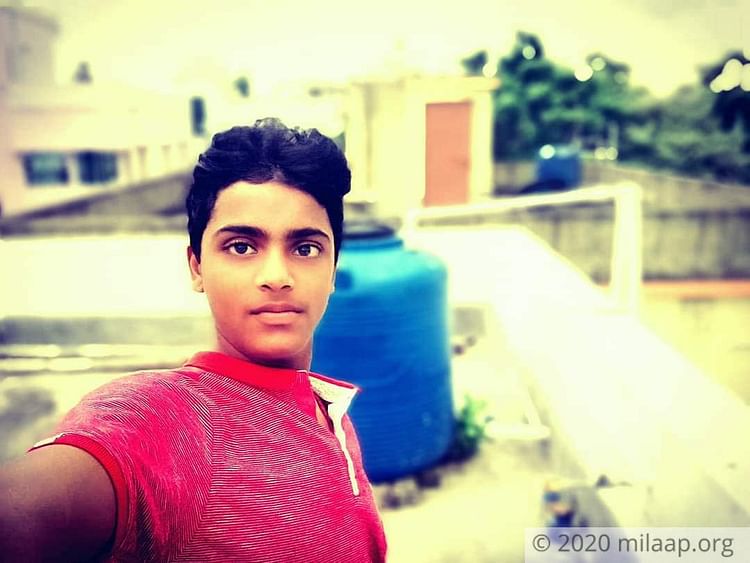 My name is Sudhranil. I recently passed my 11th Standard exams, and I'm supposed to be going into my 12th Standard now. I live with my dad Partha, my mom Subhra, and my sister Ashrita, in a small town in West Bengal.
Two weeks ago, I was at home when I started feeling very weak, I could barely move. Soon, I started feeling dizzy as well. I didn't know what was happening to me!
When I stumbled to my dad and told him I didn't feel well, he immediately took me to a doctor. There, they confirmed that something was very wrong inside me, but... they said they can't treat it!
They said only a big hospital can treat me and suggested I go to Mumbai immediately, if to have a chance of fighting it! It was so scary!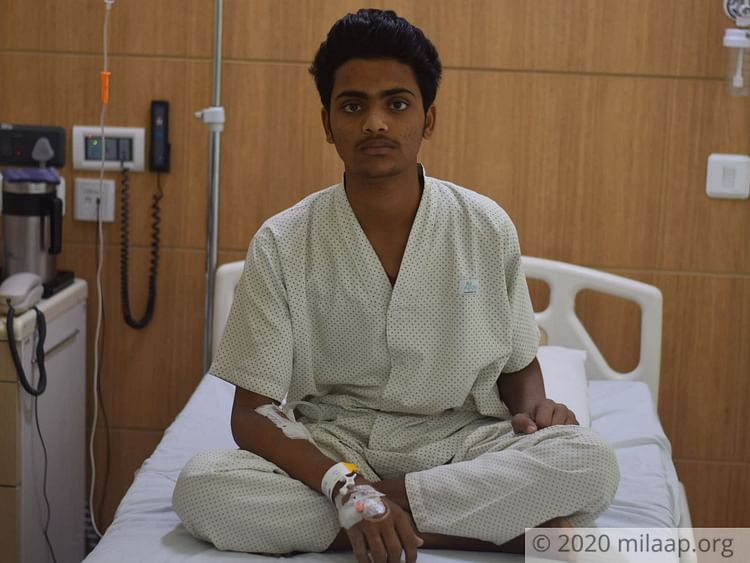 We rushed to Mumbai the very next day, for a diagnosis I never expected
It was my first flight. But instead of being excited, I was worried.
What would the doctor in Mumbai say? What disease was so big that I had to fly across the country to find out?
My dad's a farmer, he doesn't have much in the way of savings. He had to use up most of what little he had, to buy the flight tickets for me, my mother, and my uncle. He had to stay back and work on his farm, otherwise we wouldn't have money to eat either. Once we got here, we found the hospital that was recommended to us, and they ran many tests.
When the reports came... it was cancer.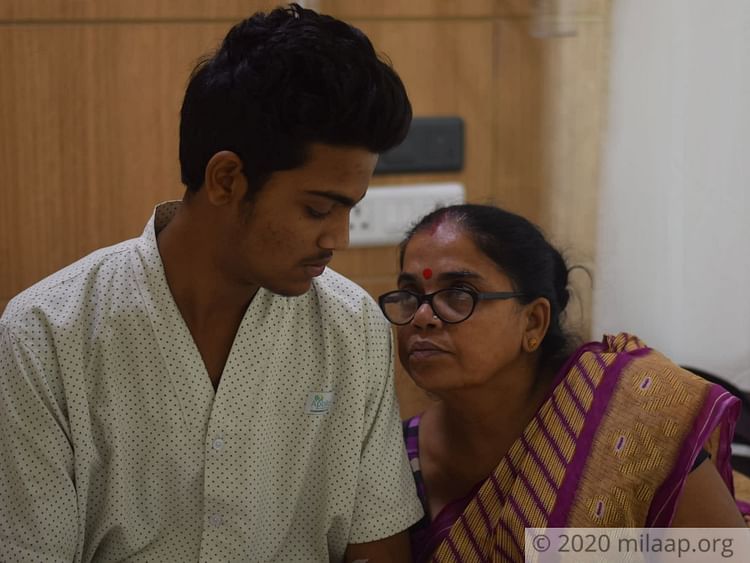 I have blood cancer, and I need immediate treatment
Nobody in my family has ever had cancer, so we were stunned when the doctor told us I do. My mom started crying and I had to tell her everything would be okay, even though I don't know if it would.
In all honesty, I'm terrified out of my mind. They're saying I don't have much time left...
The only way I'll survive is if I get chemotherapy for 6 months, and then follow-up therapy for 2 years. But that kind of treatment... my family cannot afford it, I know that. So I can't help but... I keep thinking
"Is this it? This is how I die?"
.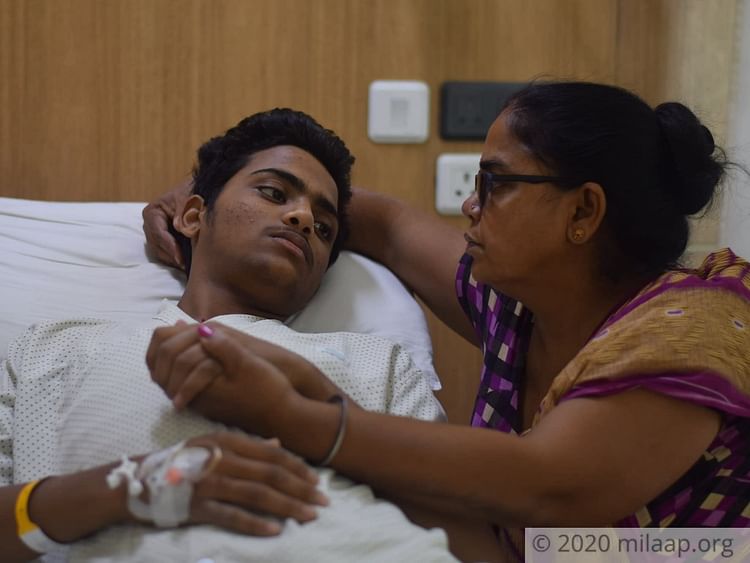 Treatment can give me another chance, but my family can't afford it
I want to go to classes, I want to have fun with my friends. I want to get a degree, get a job, and buy things for my mother... but I can't do any of those things if cancer kills me within a month. I need to resume my treatment, but the cost is so high for us! In the past week, my dad sold his farm and started working on neighboring farms.
With that money, we were able to start initial treatment, and I've already started feeling better. I need to keep going, though, and that'll cost us 25 lakhs! Please, save my life.
Click here to donate.