6-year-old Shrishti loved to cling on to her mother's saree and follow her around the house, she would snuggle next to her father to watch T.V and loved playing with her brother. Every day she eagerly waited for the evening to come so that she could go to the park to ride her favourite swing but six months ago a horrible disease changed everything.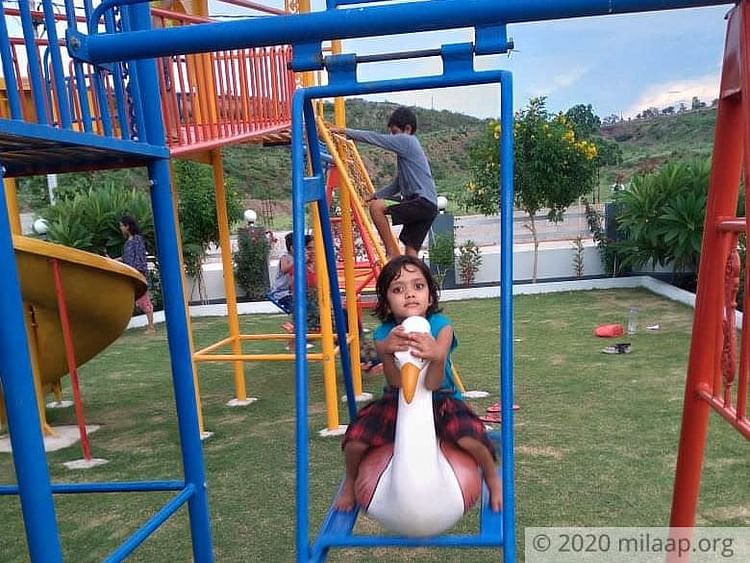 Slowly but steadily her health deteriorated for the worse
"I watched her change little by little. She would walk a little and get tired. She wasn't interested in going to the park anymore and would just sleep most of the time. Then, my little girl suffered from red rashes and bumps on her entire body, I knew something was definitely wrong." - Mithlesh, mother
Shrishti was diagnosed with
Severe Aplastic Anemia
, a condition in which the body stops producing enough new blood cells leading to dangerously low blood levels
that can aggressively kill a person
. In Shrishti's case
, her bone marrow has completely failed
and only a transplant can save her life.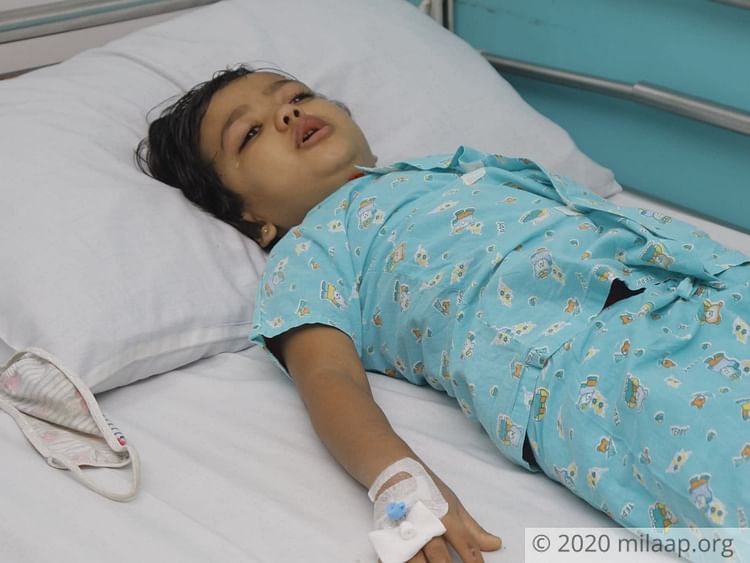 She doesn't let anyone near her, not even her father or me
"She was such a happy child who loved to be around people but ever since the disease, she doesn't let anyone near her, not even her father or me. She starts pulling herself away whenever we try to hold her or even put our hand on her head. She is always cranky, irritated and weak. It breaks my heart to see her like this." - Mithlesh
Shrishti is surviving on
blood transfusions
, she needs one
every 20 days.
As the date of her next transfusion nears,
she almost becomes lifeless with not enough strength
to even get up from her bed. But transfusions can't save her anymore.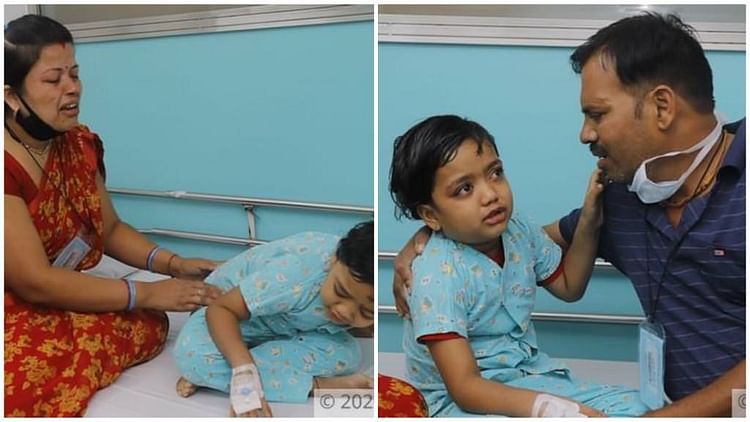 She needs a bone marrow transplant to survive
Without a bone marrow transplant, little Shrishti doesn't have a chance to make it. But the poor father is unable to afford the treatment.
Narendra runs a small shop on the roadside
for a living. With the limited income that he has, it is impossible to get the transplant done for his daughter. He needs help.
"Every day is a struggle to survive for my daughter, this is not at all what I imagined her life to be. But I earn just rupees 200-300 a day at max, which is only enough to put the food on the table. I have absolutely no savings to use or any sort of property to sell. How will I manage to afford 19 lakh rupees?" Narendra, father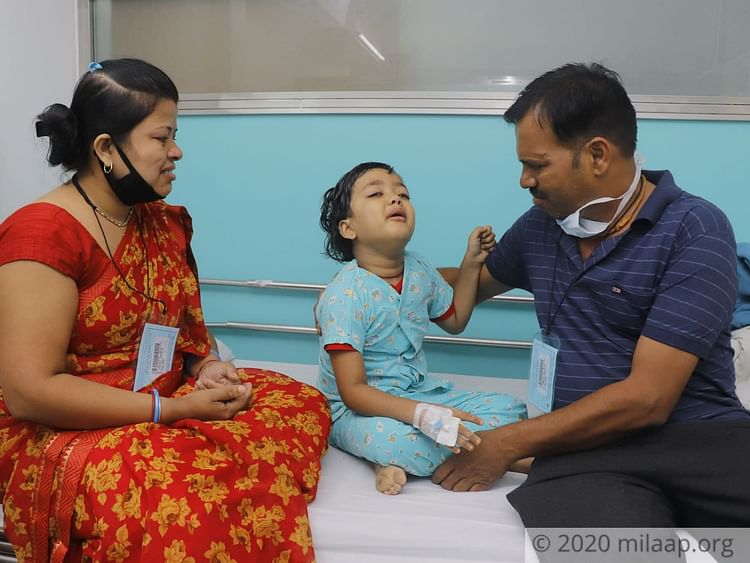 These parents are terrified to lose their daughter. You are their only hope. Your generous contributions can save her and give her a second chance at life. Click here to contribute.