"We were on the way to the hospital when she began gasping for breath and her eyes rolled upward. We were terrified. Every hospital we passed by refused to admit her because of the pandemic. When we finally did get her admitted into the PICU, her heartbeat had stopped. She had had a cardiac arrest. Words can't describe the agony we felt that day, seeing our only child like that. Our world collapsed. The doctors began pumping, but there was no sign of life. I was devastated. But in the 9th minute, she was revived! She's still recovering, and we need your support!" – Jyothi Lakshmi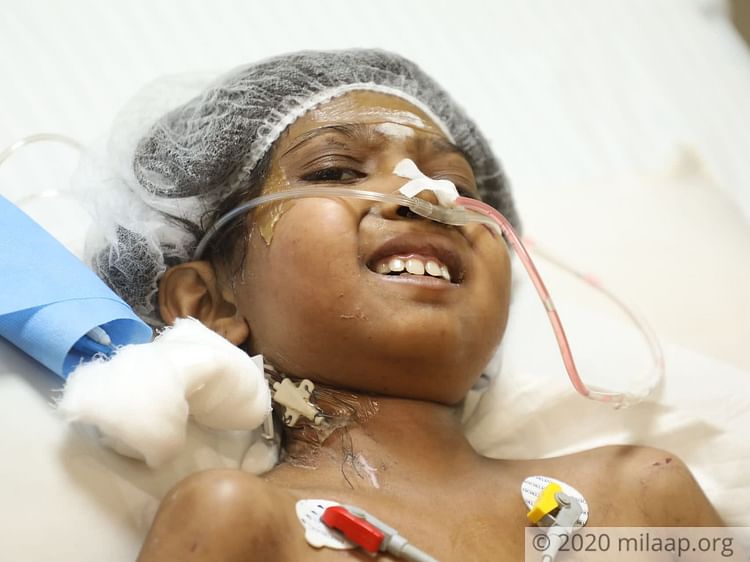 At just 1.5 years of, she was diagnosed with a kidney disorder
Nobody who sees 9-year-old Samruddi would ever guess the battles that the talkative and lively child fights. Diagnosed with a kidney disorder at a very young age,
she's bravely danced through the many struggles life put in her way.
"She woke up one morning with swollen eyes. The next thing we knew, she was diagnosed with a kidney disorder!

Doctors told us that instead of retaining proteins and sending out excess fluid, her kidneys do the opposite!

She has been undergoing one treatment after another, all these years. She was doing well. But in the last 8 months, her life has turned upside-down. We've seen things we never thought we would!"

– Paniraj, father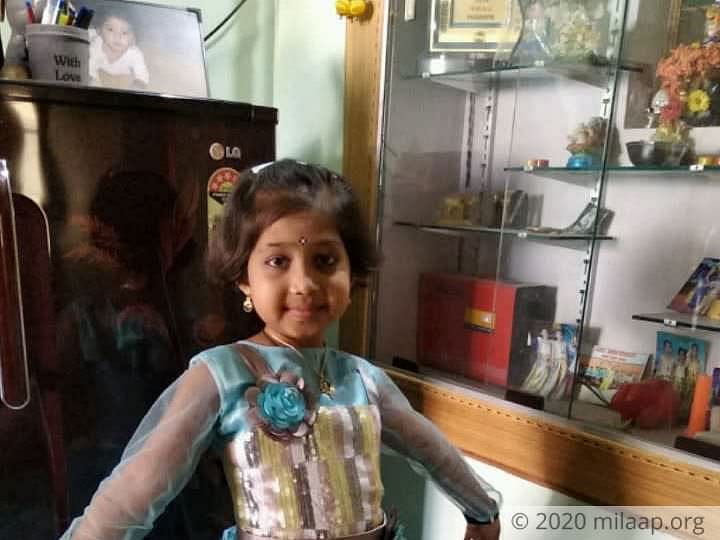 Lungs filled with water, she went into a cardiac arrest
Initially, the excess fluid spread all over the body, causing it to swell.
But 6 months ago, the fluid from the kidneys began filling up the lungs,
and Samruddi developed respiratory issues.
"She would struggle to breathe, and no medication or tests worked. We devoted every minute of our lives to relieve her of her sufferings. When her condition worsened, she was admitted again, where they removed water from her lungs. But just 3 weeks later, her respiratory system began giving up on her again.

Whatever followed was a nightmare; especially when her heartbeat stopped! I was so grateful they were able to revive her, but when I heard 5 of her ribs were broken during the revival, I couldn't take it. She's just 9!

" – Jyothi Lakshmi
A prolonged stay in the ICU can help Samruddi recover but...
While Samruddi's lungs have recovered, her kidney disorder remains.
She needs a treatment of a few more weeks in the PICU to become stable. It will cost them 15 lakhs, and they're helpless.
"She's put up her fight all this while, and come this far. It's up to us to put an end to years of struggles. We've done all we can. We've spent 8 lakhs just this year.

My husband had to resign from his job, not once, but thrice, just because his leaves were restricted. We had to take care of Samruddi, and I couldn't do it on my own.

Left with no choice, he started his own business, just to be around her. But in the past 8 months, we've not had a minute to spare; and thus, now not a rupee more. We need all the support you can lend us, please!" - Jyothi Lakshmi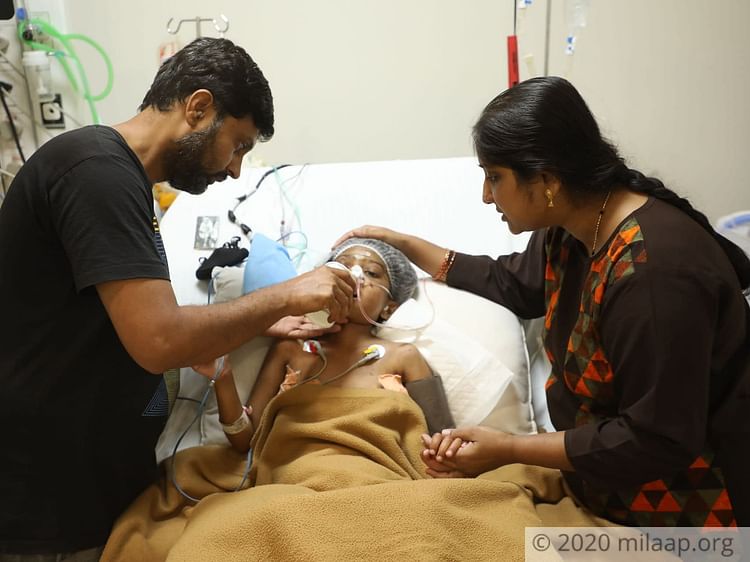 Your generous contribution can put an end to this little girl's years of misery. Click here to help them.