"He was perfectly fine till the age of 2. His growth, his speech and everything that he did were at par with the children of his age but after that, it was as if his activities started to change. He stopped responding and his body just started to grow abnormally. We never expected that our healthy little child will get diagnosed with such a horrible disease."
- Ganesh, father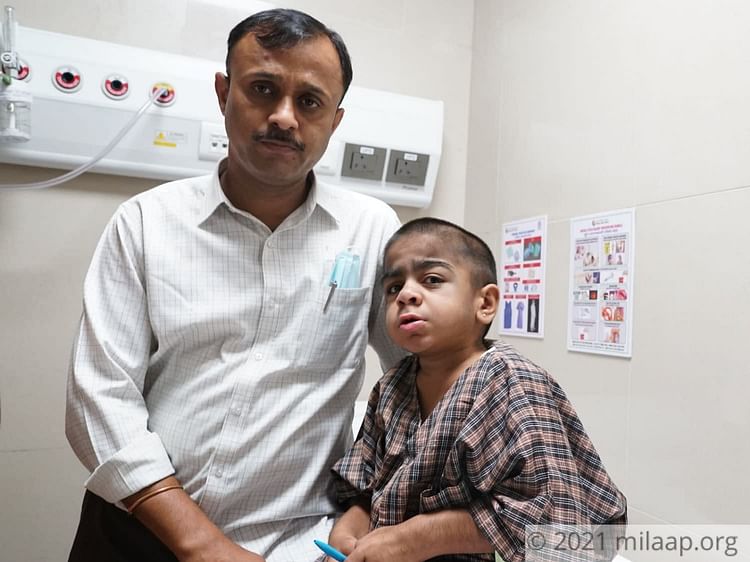 He has a rare disease that affects physical and mental development
8-year-old Rushiraj was diagnosed with
Hunter Syndrome
, a rare, inherited disorder in which the body does not properly digest (break down) sugar molecules. When these molecules build up in organs and tissues over time,
they can cause damage, affecting physical and mental development and abilities. It has only one cure - Enzyme Replacement Therapy.
Over the years, Rushi has stopped responding to voices. His ability to understand things, as well as his speech, has decreased. Along with these mental issues, the poor child faced difficulties with physical development as well. His head and stomach increased in size while his legs and hands remained short.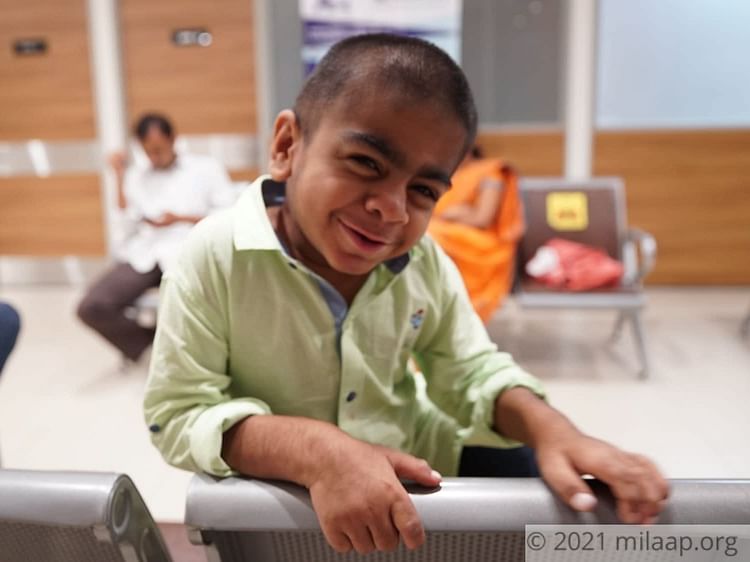 I fear to even blink when he is awake, afraid of what might happen
"I have to constantly be around him and give him all my attention. I fear to even blink when he is awake, afraid of what might happen. He does not understand things like other children do, you know... he can't tell if he is hungry, wants to go to the bathroom or communicate even the desire to play. While walking on the road if a vehicle is coming towards him, he will not understand that it is dangerous. Watching him grow and watching him slowly lose control has been no less than hell for us. All we want is our child to live a normal life again." - Rohini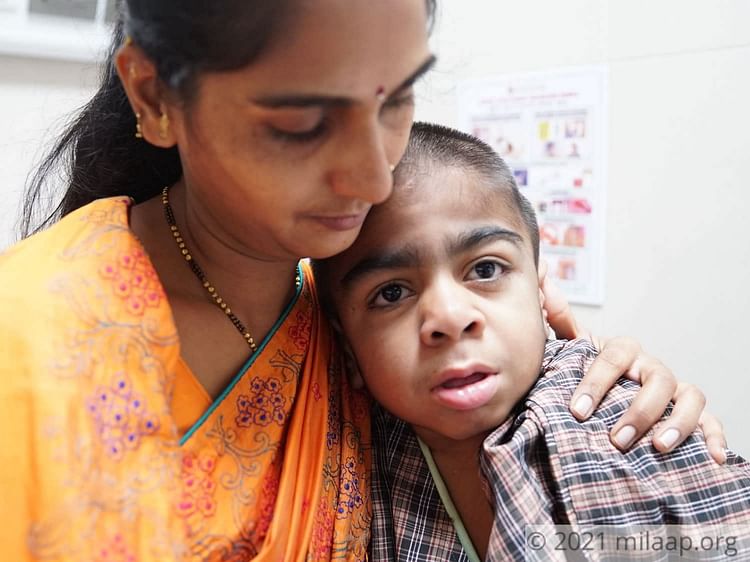 His cure comes at an exorbitant price of Rs 1.28 crores
Due to the disease, Rushiraj's body does not absorb the nutrition it needs no matter how much food he eats, and leading to body deformities. There is a cure, and it can give this child a new lease on life. But it comes at an exorbitant price of 1.28 crore rupees, something no common man can afford.
"He needs enzyme therapy, multiple injections over a period of 52 weeks to become normal again. The treatment has given us hope but it is way beyond our means. I am just a middle-class person who is running pillar to post to save his son, but no matter what I do, I will never be able to afford such a huge cost. Without the cure, my child might not be able to make it." - Ganesh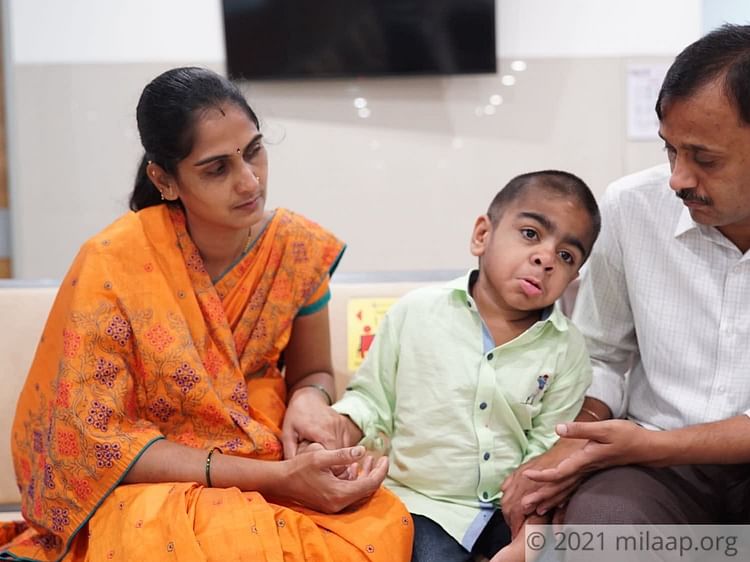 Till now they have spent around 15-20 Lakhs on his treatment. They are devastated, both financially and emotionally. It breaks their heart every time they see their child in such a miserable condition. Please help them save him. You are their only hope.