Roshan often cries and asks his mother when he will be okay and when he can go back to school again or play with his friends. Lata's heart breaks hearing her son plead in innocence. She constantly prays to God for her son's good health. But little does he know that a brain tumour is threatening to take away his life.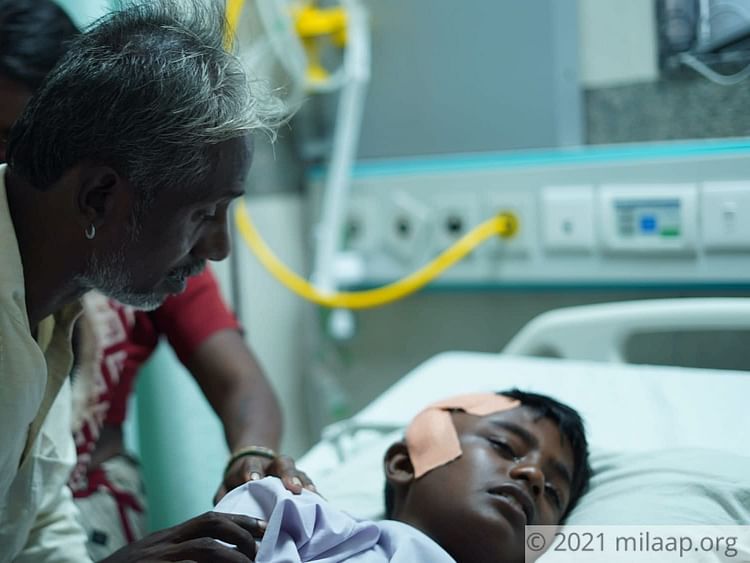 We have lived in fear for the past 7 years
Roshan was just 5 years old when he first started falling sick.
He used to get seizures, where his entire body would shake uncontrollably and then he would fall unconscious
. Eventually, it became so frequent and so out of hand that the poor boy
had to discontinue school due to the unpredictability of his disease.
"Because of our poverty, we couldn't even take him to a good hospital for treatment. I stopped working and stayed home to take care of him while my husband tried his best to earn enough to keep us afloat. It's been 7 years and all this while, we lived in fear of losing our child. Till date, we still are helpless, forced to watch our child suffer. We couldn't arrange even Rs 2,000 for his treatment!" - Lata, mother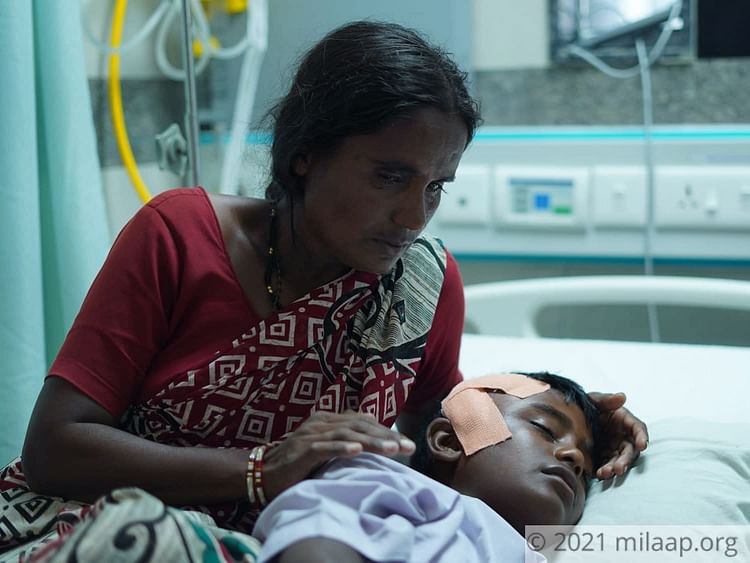 His father blames himself for son's critical condition
Roshan had a
growing tumour inside his brain

and the family was unaware of it for years
. It was only last month when the child got extremely critical and had to be admitted to the hospital when his disease came to light. He had to
undergo an emergency surgery to relieve the pressure that he had in his brain
and for that, a
part of his skull was removed
. Now,
Roshan needs a second surgery for the tumour and prolonged hospitalization to recover.
"It is my fault that he is in this serious condition. If only I had taken him to the hospital sooner… but even after knowing what is troubling him I can't afford his treatment. It's way beyond my means. I had to even borrow the 5,000 rupees to come here. How will I afford a treatment that will cost in lakhs!? " - Harinhau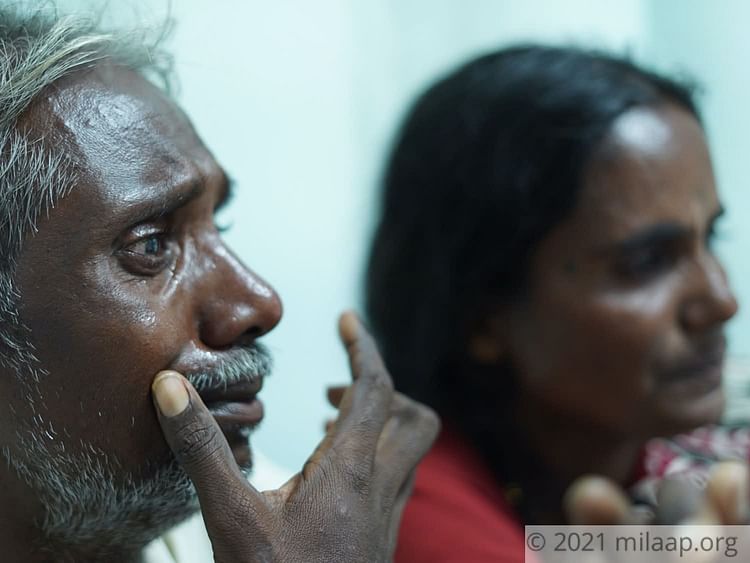 Roshan needs your help to make it through
Only this family knows how they survived these last few years.
They have gone through really dark times, where they hardly had any food to eat.
During the lockdown, they depended on generous people for food and barely made it. But Roshan's treatment is something they will never be able to manage.
It will cost them 16 lakh rupees.
"We are very poor people. We don't have a proper shelter over our heads. We don't have any agricultural land, nor any good occupation. I am just a daily wage labourer. I hardly get about 100 -150 rupees per day and it's not a steady income either. Some days I get work and somedays it's very hard to even find a low-paid one. How will I ever be able to arrange 16 Lakh rupees? I beg you to please help me save my son. You are my only hope."