10-year-old Roshan was suffering from a constant fever for 3 months now and despite taking medicines, consulting various doctors, it wasn't getting better. But when Roshan started suffering from
unbearable pain in his bones and stomach, the parents took him to an Orthopedist where his tumour came into light.

"Immediately after the X-ray, the doctor told us 'Your son's condition is very critical, he has a tumour in his stomach and

it appears to be cancerous

. Take him to a bigger hospital immediately or you might lose him.' I just didn't understand or believe the fact that my child has cancer." -Ajay, father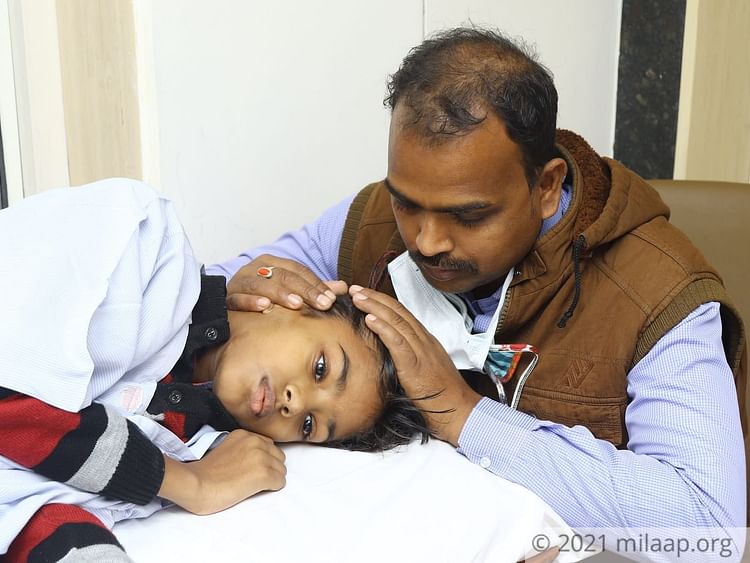 They prayed that it shouldn't be cancer but the fact didn't change
The half-hour way to the hospital was cruelsome for these parents. They kept praying that it shouldn't be cancer but the fact didn't change upon further tests and it left the parents devastated.
"We had no idea that such a monstrous disease was hiding inside him all this while. He got weaker and pale; he was in immense pain and he couldn't even stand on his own. It all made sense now but cancer...he is just a little child." - Sunita, mother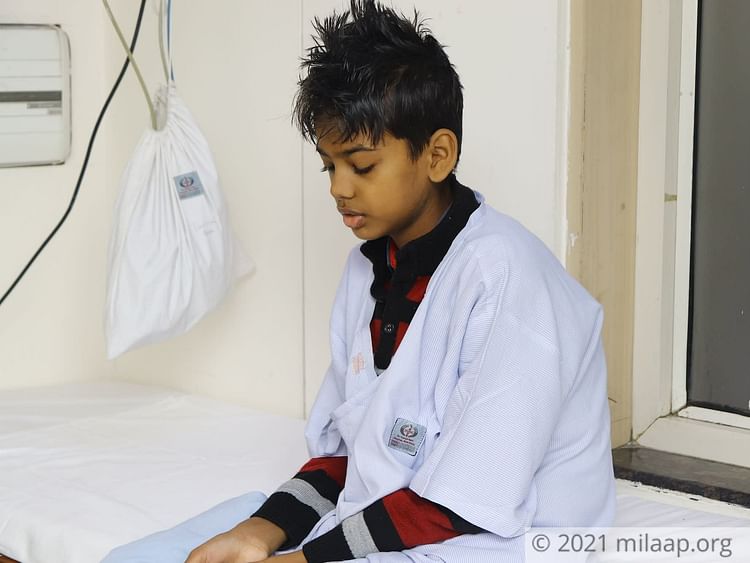 He needs chemotherapy and surgery to survive cancer
In the last few weeks,
Ajay ran pillar to post and arranged as much money as he could to start the treatment.
He borrowed, took loans and pulled out all the savings but it was only enough to get them through the initial tests and the first chemotherapy.
Rohan needs a few more rounds of chemo followed by surgery to remove the tumour.
It is the only way they can win this battle against cancer but they can't afford it.
"We are struggling to keep up with the expenses. Every rupee is so important for us right now that we try to save as much as we can. We are skipping meals, travelling by public bus but nothing is helping us. We don't know what to do or where to go!" -Sunita
But the parents struggle to afford the treatment
"After the first chemo, there has been so much improvement in my child's health that I don't want the treatment to stop even for a day but I have tried everything and I am failing to continue any further. I am just a factory worker. All I earn is 15000 rupees in a month. How will that ever be enough to afford his treatment? How will he beat cancer?" -Ajay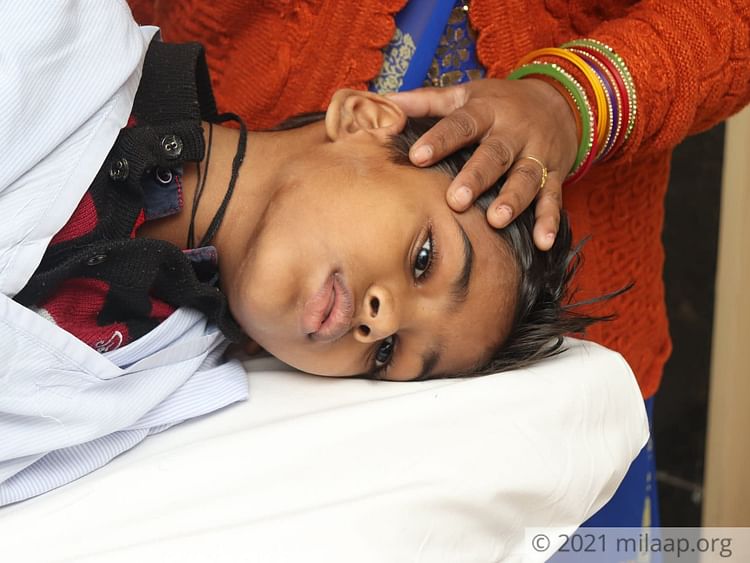 You are their only hope. Your help can help Rohan beat cancer and live a normal life. Click here to contribute.