Sell my toys too but come home soon, Mumma
"My child was watching me leave again and said this to me and I couldn't stop crying. My cancer is back again and I am afraid I might never return home to see my son." - Ranjana
Ranjana lives in a remote village in Darjeeling. She was diagnosed with acute myeloid leukemia, a type of cancer, in 2018. She was taken to Chennai for treatment, away from home and her son.For several months, she fought bravely and she was declared cancer-free.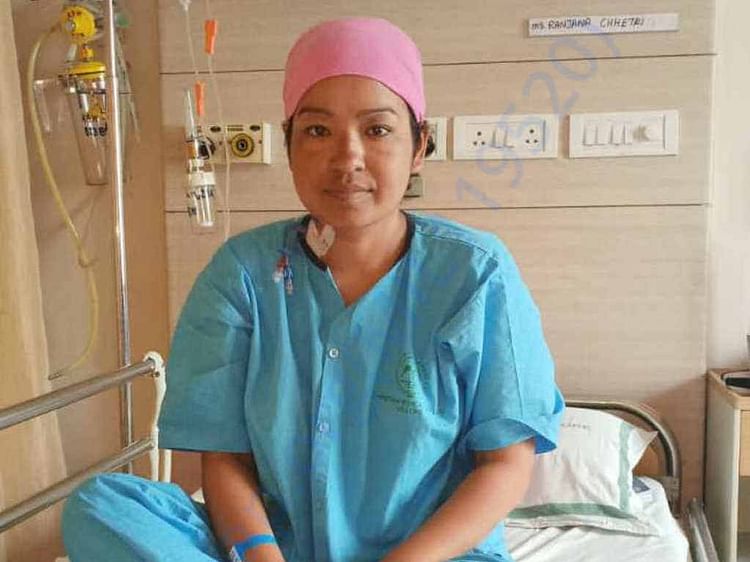 After coming back home, Ranjana and her husband, Durga started afresh. Their life was getting better. They enrolled their child in school and they thought the worst was over but their happiness didn't last long. In October last year,
Ranjana noticed that her legs were getting weak and the bruises - they were appearing again on her body. She knew that very moment that something was wrong and her worst fears came true.
Going through it all over again will not be easy but I will not give up
"It wasn't easy the first time you know. My whole life flashed before my eyes. I was worried about my child's future. I was worried that I would not live another day to spend it with my family but I did survive. Now...now doing it all over again, it's hard but for my child I will... I have to live. I want to live," - Ranajana, crying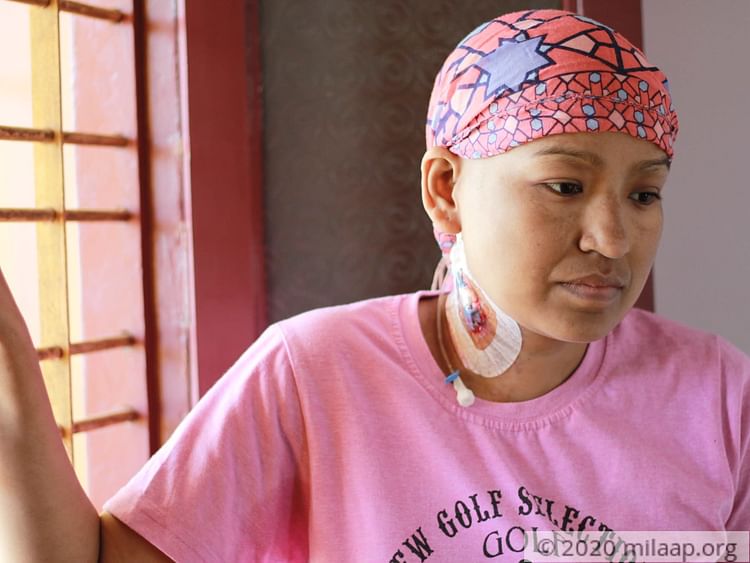 I love her and I don't want to lose her
"We grew up together in same the neighbourhood, Ranjana and I. We fell in love and everything was going well. We got married and had a child together but our life changed completely because of cancer. Not once but twice. I love her and I don't want to lose her. I am feeling helpless and very angry at myself. I don't know what to do,"- Durga, husband
Chemotherapy followed by a bone marrow transplant alone can save Ranjana's life. But the family cannot afford another 40 lakh rupees
.They sold their lands, house and every possible thing they can to save Ranjana. But they have nothing left at all to afford the treatment again.
"There was a time when she wanted to give up. She wanted to stop going through all this pain but she stayed strong for her child. And she is ready to do it all over again in a heartbeat. But we are the ones failing to save her. She can be saved but we can't afford the treatment. Please help us save her."- Durga, husband.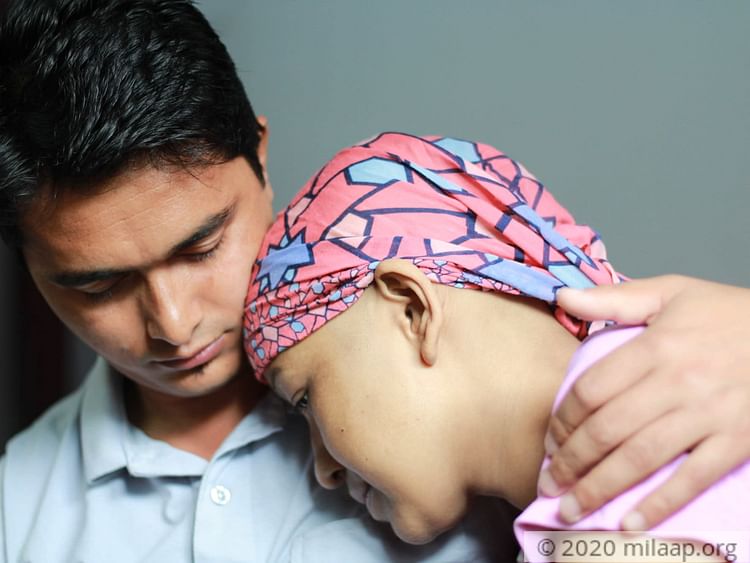 Your small contribution can save this mother. Click here to contribute.