"I am unemployed and helpless. My little baby is fighting a battle against cancer and I have no means left to save him. All I have right now is...a 500 rupee note in my pocket, that's it."
- Prem Shankar, the father, holding back his tears
As he puts the note back in safely, he checks his pockets again hoping to find at least a few rupees more. This father fears that he might not even be able to afford food for the night let alone his child's cancer treatment.
The disease has already started affecting his vital organs
7-months-old Rakshit suffered from high fever and severe diarrhea. No matter how many medicines or tonics he took, there was no relief. Sonali and Prem then took him to a bigger hospital in Jaipur.
Rakshit was diagnosed with Juvenile Myelomonocytic Leukemia, a rare type of blood cancer.
It is an
aggressively spreading
disease that can severely damage vital organs. It has already resulted in an
enlarged liver and is causing severe infection
in this little boy's body. The only cure that can save Rakshit now is a
bone marrow transplant.
Even after knowing the cure, we are unable to save our baby
"I have only heard about cancer from people around me, that the disease crushes the person but I never thought that my own child would have to suffer through such a horrible disease. It took us two long months to diagnose the disease and even after knowing what is wrong, even after knowing the cure, we are unable to save our baby." - Sonali
Rakshit is Sonali and Prem's fi
rst child.
They were really happy and excited to start this
new phase of their
life, to
become parents
but now
they struggle to keep him alive.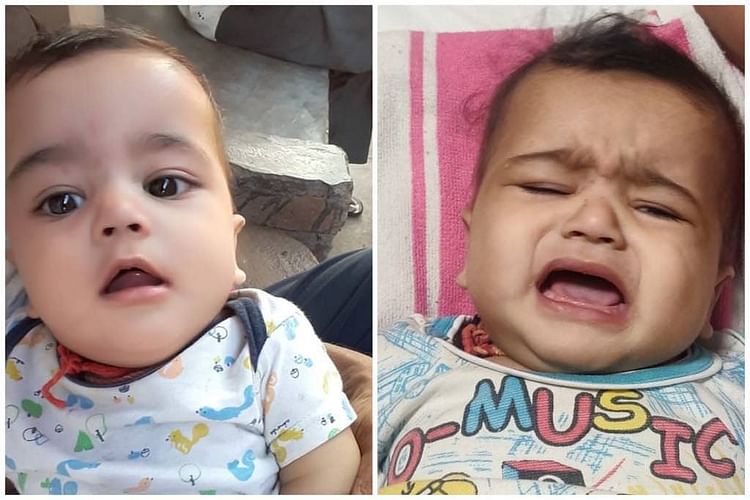 I have less than a month to save my child
"Rakshit's transplant is scheduled to happen in the first week of September but how...how will I afford the treatment? Being a daily wage labourer, and with the ongoing pandemic, I haven't worked in the last 4 months. I had to beg and borrow every day to afford food for my family all this while. How will I save my child like this?"
He is surviving on medications right now but soon they will be of no use. T
he child's condition is already serious and each day that the transplant is delayed, Rakshit moves closer to death.
The transplant will cost them 30 lakh rupees which is an impossible task for these poor parents. Please help them.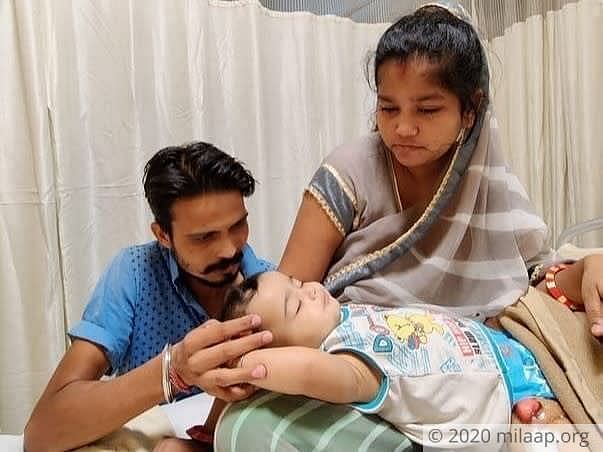 Rakhshit's needs this transplant to survive. You are their only hope. Your generous contributions can save this little boy from cancer. Click here to contribute.