"First, it was jaundice, and her liver gave up on her; then, it was coronavirus – not once, but twice! Now, she's fighting death and we're struggling to save her. She's just 5 months old, she has seen more pain than I ever have! Now we have just one day left to save her. Without a liver transplant, our baby won't make it. " – Suman, mother.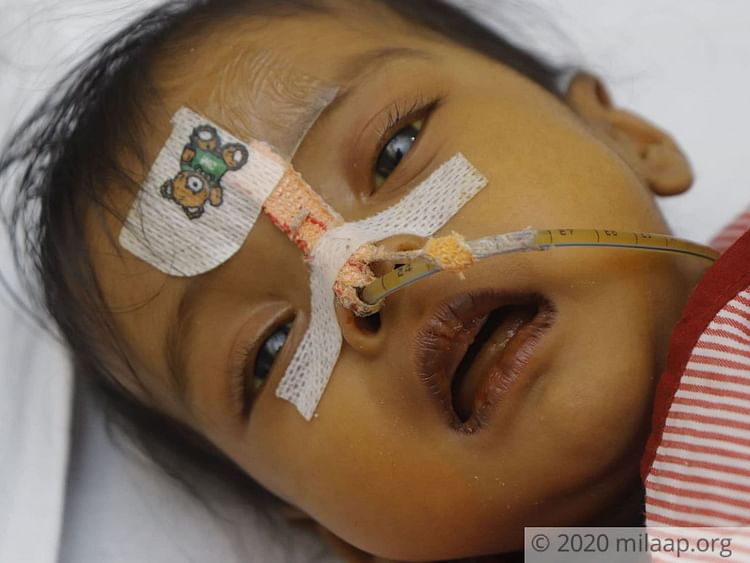 Numerous tests later, dreadful news awaited them
Earlier this March, Suman's prayers were answered when she finally held a baby girl in her hand. When little Poorvi was diagnosed with jaundice, the doctors said she would soon recover. Unfortunately, she never did.
"The jaundice was terrifying. It was during the lockdown, and there were no doctors around to examine her. We looked all over the internet for remedies and tried them; called up doctors online and explained the condition the best we could. But the medication prescribed did not help. Her eyes grew yellow, and her stomach began bloating. She was in pain! We then rushed her to the hospital. One after the other, she had to undergo numerous tests. A month had gone by, and she had to go for her biopsy. But a dreadful news awaited us…" - Suman.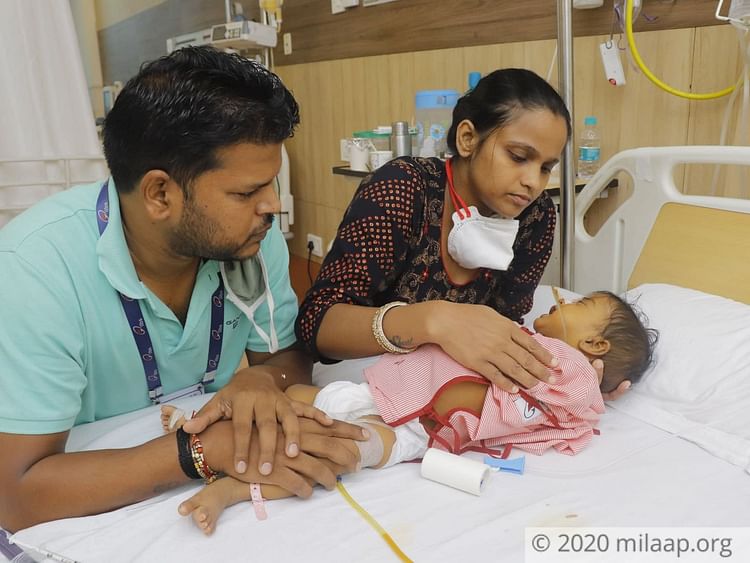 Poorvi was diagnosed with Covid-19 and sent home to quarantine
A month of frequent hospital visits left little Poorvi diagnosed with Covid-19.
After 2 weeks of quarantine, the parents rushed her to the hospital to get her admitted, only to find out that she tested positive again.
"We were shocked. We'd already lost two weeks, and now it was two more weeks of quarantine. But this time, her condition worsened. She couldn't breathe, sleep, or eat. Her stomach grew bigger. Her quarantine broken; she was admitted in the Covid-Ward at the hospital. Two days later, she finally tested negative. But that was not all…" – Shalendar, father.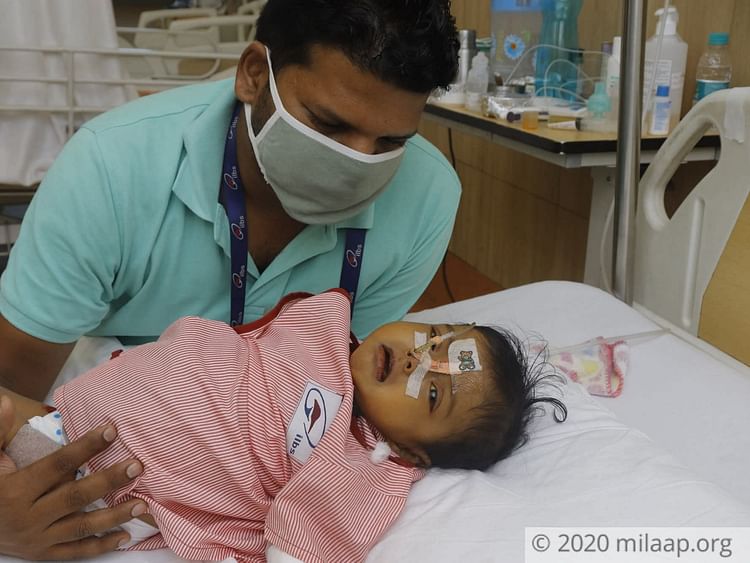 She's in excruciating pain all day
Tests revealed that her liver had failed entirely
. Referred to a different hospital for an urgent liver transplant, she was undergoing further tests. But
fate intervened again, and baby Poorvi was diagnosed with pneumonia.

"Her routine worsened – she was in pain 24 hours in a day. Every time the doctor came to remove excess fluid from her liver, I'd be asked to wait outside. Standing there, hearing her shrill screams and cries, it took all my strength to not run to her, pick her up, and free her of her pain." – Suman breaks down.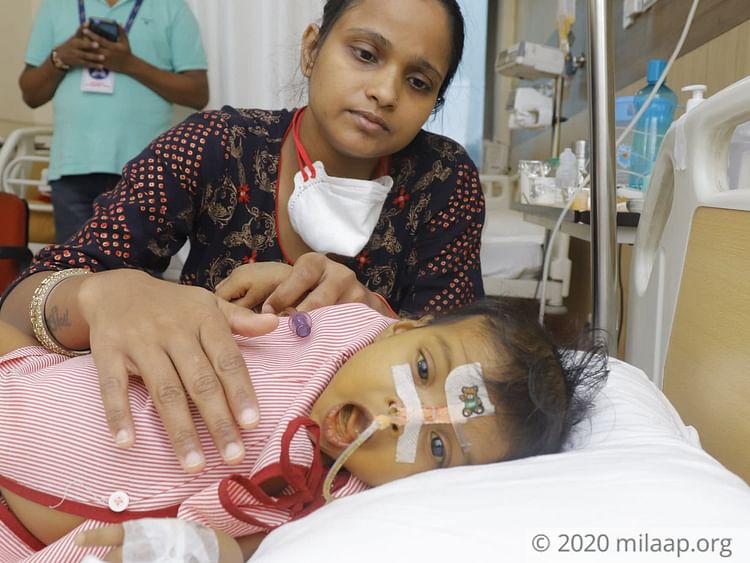 With just 24 hours in their hands to save their baby, the parents are helpless
Baby Poorvi needs a liver transplant in the next 24 hours, in order to survive.
While Suman is all set to donate her liver,
the parents have no hopes of affording 20 lakh rupees for the treatment
. Shalendar works as an executive and earns just enough to take care of his family. But having exhausted all their savings now, they need your help.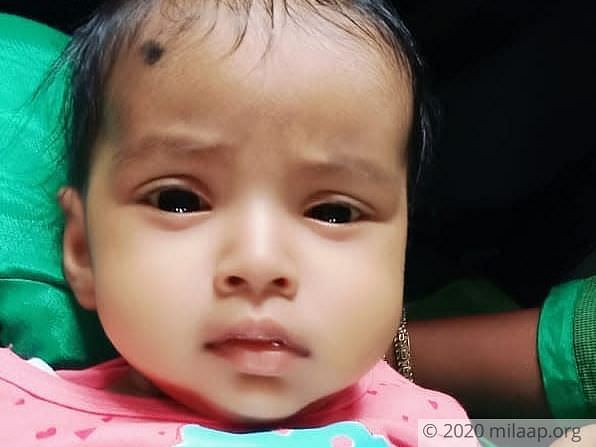 Without your generous contribution, they can't save their daughter. You can help!