"She is 3-years-old now and she hasn't even played in a park with other children or recited rhymes like them. Her body is so tired and weak that she spends most of the day sleeping. On days when she does feel good, she still doesn't have enough energy to run around in the house. I have only one wish - to see my daughter live a normal life. Is it too much to ask?"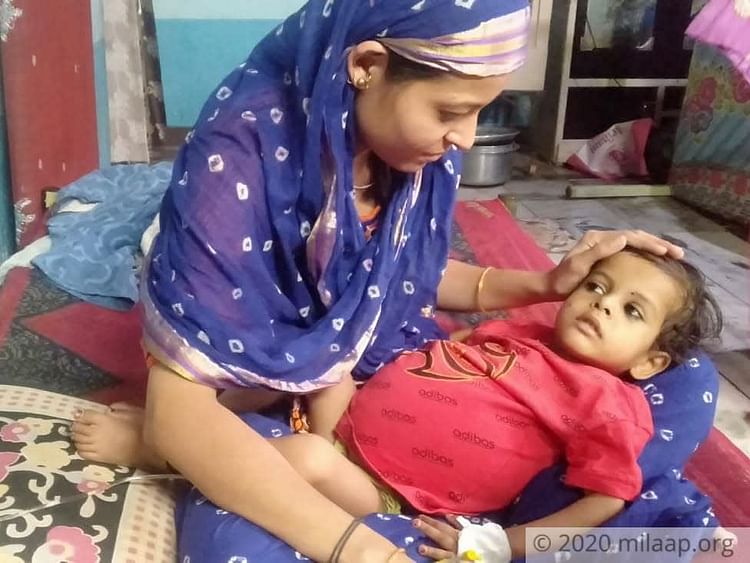 "Ever since she was born, she would fall sick very frequently. Fever, infections and digestion problems, we visited several hospitals and doctors for it but nothing worked. It kept repeating for almost a year and we just didn't understand what was wrong with our child" - Sharif Khan, father
Just after Nishba turned 1, her condition worsened. Her
stomach started to swell abnormally and her blood levels were dangerously low
. It was then that her disease came into light.
She was diagnosed with
Gaucher's disease, a rare genetic disorder.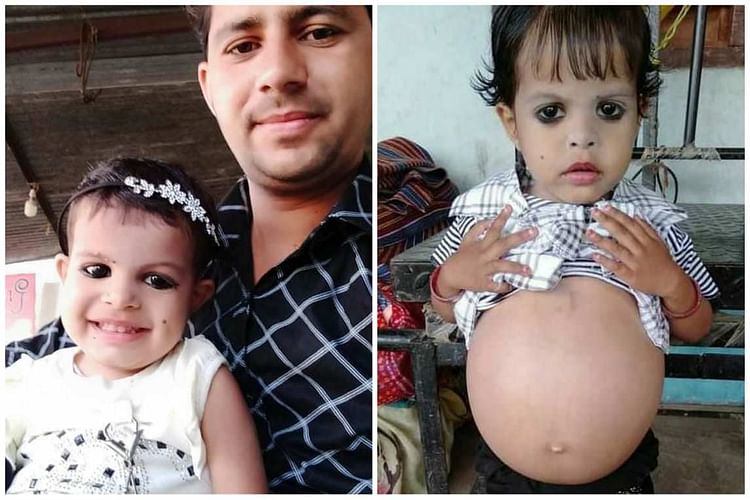 She can't even move an inch or fall asleep at nights because of the pain
This disorder is characterized by bruising, fatigue, anemia, low blood platelet count and enlargement of the liver and spleen. All of which little Nishba is going through. After her diagnosis, Nishba was on continuous medication and blood transfusions. But
none of it could stop her stomach from swelling.
"She is in unbearable pain. Her stomach hurts so much that she can't get up from her bed or sit even for 5 minutes without tears falling from her eyes. Her screams are so painful to listen to and we are failing to save her from this horrible reality." - Noorja, mother

If nothing is done soon, my child might be reduced to just bones
"This disease is very dangerous. If my child doesn't get the cure, she will have to live a life of hell. Neurological problems, multiple organ dysfunction and her bones...they will be severely affected. She will have to go through so much pain and I just can't…I don't want any of it to happen to her. But her treatment is beyond my means, where will I get such a huge amount from?" - Sharif, father
The only cure
for Nishba's disease is to provide her with the
enzyme glucocerebrosidase through intravenous therapy (IV)
. But it would cost them 2 lakhs every month which is impossible for this poor family.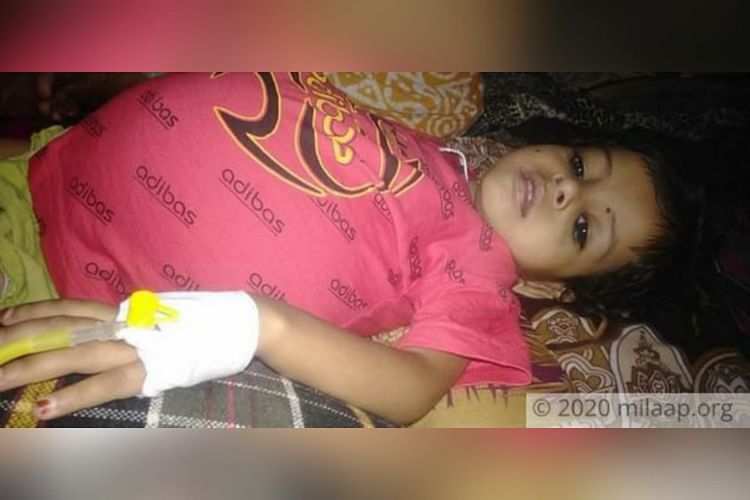 I only earn for 8 months in a year
"My father and I make cotton mattresses on a roadside shop for a living. We earn only for 8 months in a year and whatever we save is to survive for rest of the four months. How will I ever afford so much? I don't want to lose my daughter. I don't want her to suffer like this." - Sharif
Little Nishba cannot eat food at one go, her stomach hurts and she vomits it all. She has lost her appetite and manages to take only a little at intervals of 6-7 times in a day. Nishba gets a frequent fever, and her stomach is only swelling more with each day. Her condition is getting critical and she needs to start the treatment immediately.
Without your help Nishba will never be able to live a normal life. Your generous contributions can save this 3-year old from a life full of suffering. You are their only hope. Click here to contribute.