For 6 years of her life, Nikita has been surviving on blood transfusions; and she's only 7!

Every 15 days, while kids her age go to school, she goes to the hospital, knowing very well the deadly needles are waiting for her.

As much as she dreads it, even she knows she won't survive without the transfusions. Because as the time for it nears, her condition worsens. She can't eat, play, or go to school and spends all her day just sleeping.

And if there's a delay in acquiring blood, she grows irritable. She cries, she screams, she hits her little brother, all helplessly!
Only a bone marrow transplant can cure her of Thalassemia…
but the parents are struggling to afford it.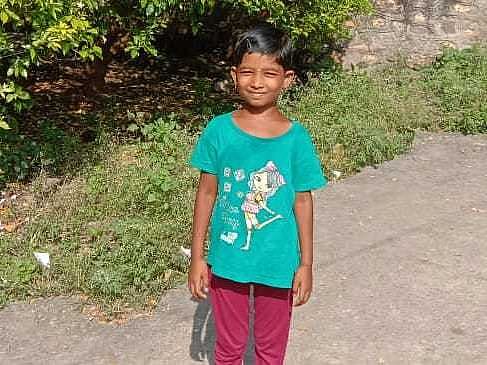 She was a year old, when the doctors said she must live on transfusions
"We took her to the hospital for a fever. But she hardly had any blood, they said. She underwent an immediate transfusion.

My husband couldn't bear needles pricking his little girl's skin. He convinced himself saying it was only a one-time-thing.

But a month later, when history repeated, the doctors said she was fighting a disease that required monthly transfusions. She would have to survive on needles? We'd never heard of a disease like this!" – Suma, mother.
Thalassemia is a genetic blood disorder that results in the destruction of red blood cells. Patients fighting this survive on monthly transfusions like Nikita has had to.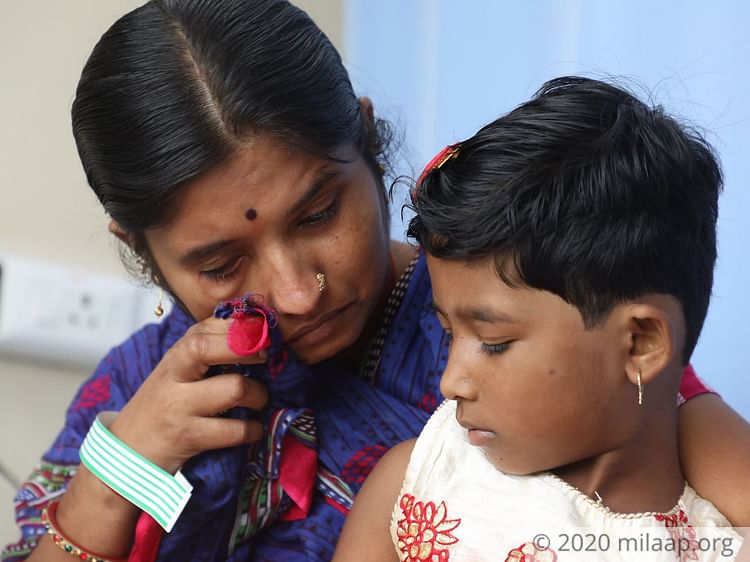 The parents are tired of seeing her go so close to death every month
"6 years have passed now, and there hasn't been a day when we haven't feared for her life. If there's even a day's delay, she becomes so weak, that we're afraid it's all over. Especially during the pandemic now, we found it very hard to find blood. Our families and friends donated theirs. If not for them, we'd not have Nikita with us now. We are tired of seeing her go so close to death, every month. Is this all she'll see in life?" – Sreekant, father.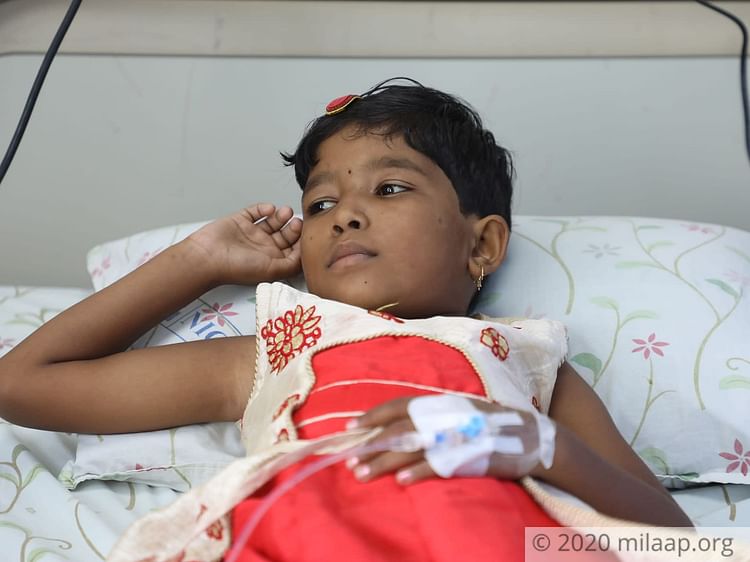 As her condition worsens, a bone-marrow-transplant can be her saviour but...
Nikita's health has deteriorated, and now she requires blood twice a month. The family dreads what might be, if she fails to get even one transfusion.

Doctors have suggested a bone marrow transplant that can put an end to the fears. But it will cost the family 31 lakh rupees.

They're helpless.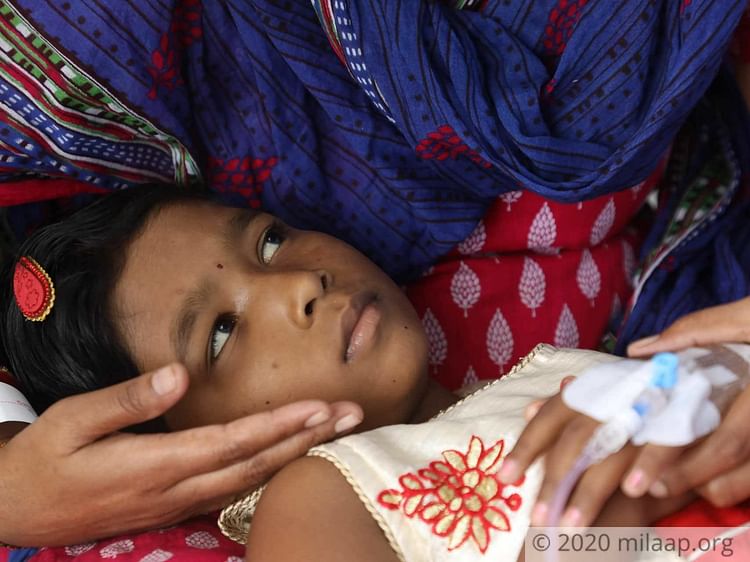 "These are testing times, please help us"
A police constable, Sreekant has spent every day in the last 6 months working, despite the pandemic.

He earns Rs.10,000 a month of which over Rs.4000 has been going into Nikita's transfusions and medicines.

He needs help.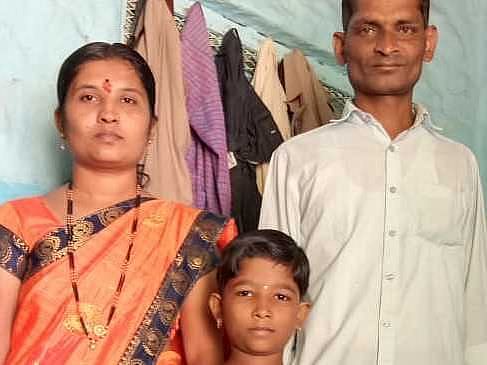 "I have spent 5 lakhs all this time, and I don't know how I was able to. I can't see my daughter going through all this. Help us put an end to her misery. Please!" – Sreekant.
Your generous contribution can help Nikita live a pain-free life, like her friends. Click here to help them.