Update: Naksh is on medication and has not undergone Bone Marrow Transplant yet. His condition is not very good and needs the transplant at the earliest. But as we are not able arrange funds for his treatment, its getting delayed a lot and his health is also deteriorating.

Please come forward and help us save our son.
Naksh suffered from recurrent fever that refused to go and started having rashes and allergies on his entire body. Soon tests revealed that his blood levels are dangerously down. It also revealed that
his liver and kidneys have swollen but the cause was still unknown
.
"He was 3 months old when all of this started. He use to cry so much and I just didn't understand what was bothering him. I thought it to be normal fever and cold but it was just the beginning of something so bad I possibly couldn't imagine." - Neha, mother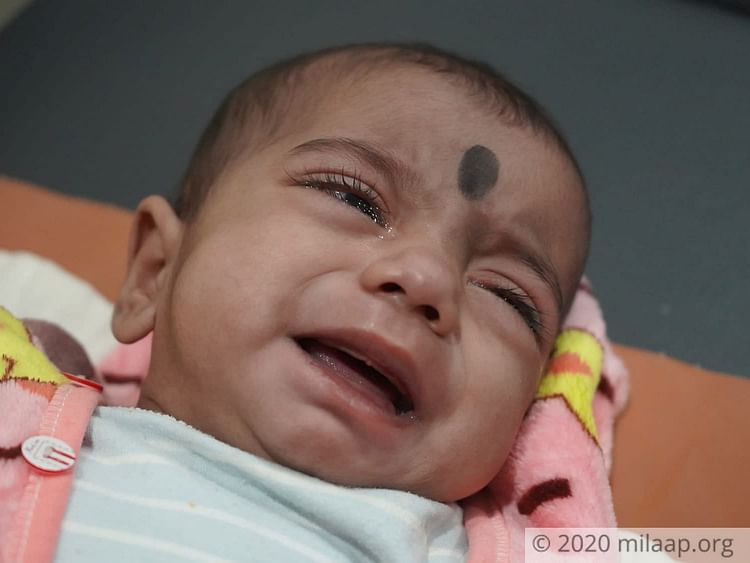 For the next four months, they had no idea what their child was suffering from
"They did so many tests and took so many samples. They sent one of the samples to Germany too...only to know it was cancer, that too a rare one. How did this ever happen? He is such a small baby, he can't even say mumma or papa yet...just 10 months old." - Neha
Naksh was diagnosed with
Juvenile myelomonocytic leukemia (JMML), a rare cancer of the blood
that affects young children. Hearing that their child has cancer left the parents devastated. Before they could even understand what was happening, Naksh's treatment started immediately as already a lot of time was lost.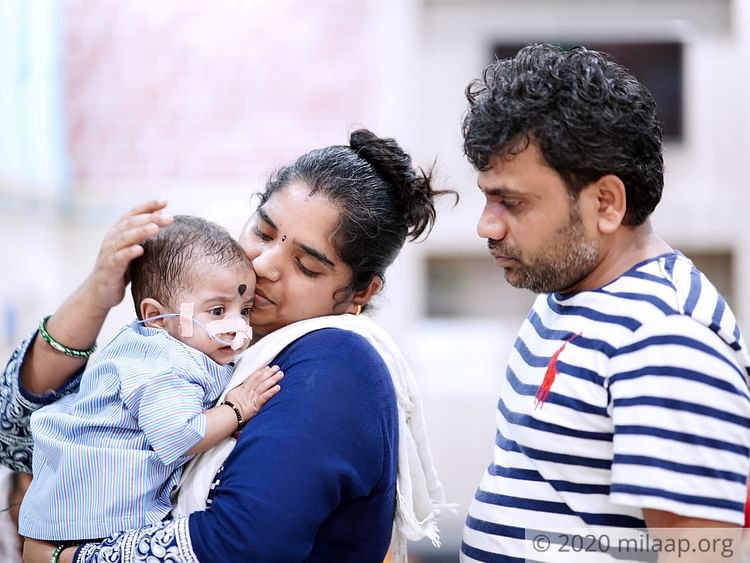 It's very hard for him but he has to go through it to survive
"Chemo leaves even a young adult weak in his bones, Naksh is just a few months old baby. It is taking a toll on him. He always looks so tired all the time and has mouth ulcers after every chemo session. He has lost his appetite and vomits even the little that he eats. He can't even sit for more than a few minutes let alone crawl around or trying to stand up like other babies of his age would do." - Kapil, father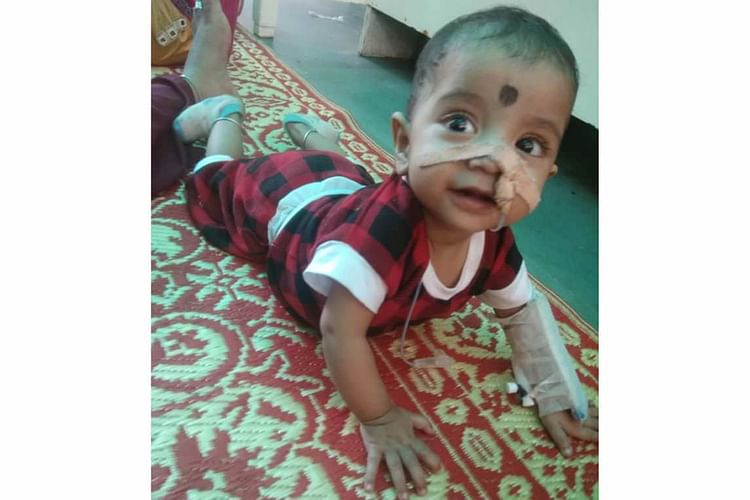 The days on which Naksh smiles, gives them the strength to keep fighting for that smile
Bone marrow transplant is the only cure
This rare disease has only one cure to survive it, a bone marrow transplant.
Just a few more sessions of chemo and Naksh would be ready for the transplant.

" I work in a small local financing company. What I earned was enough to live a happy life with my family but in the last few months, I couldn't continue with my job, I have spent every penny I had...my savings, investment, even the jewelry in the house...everything to save him. I don't have money even for the next chemo let alone the transplant. I want him to live. I want him to call me papa, go to school and grow up...I am scared that I will lose my baby, I don't want to."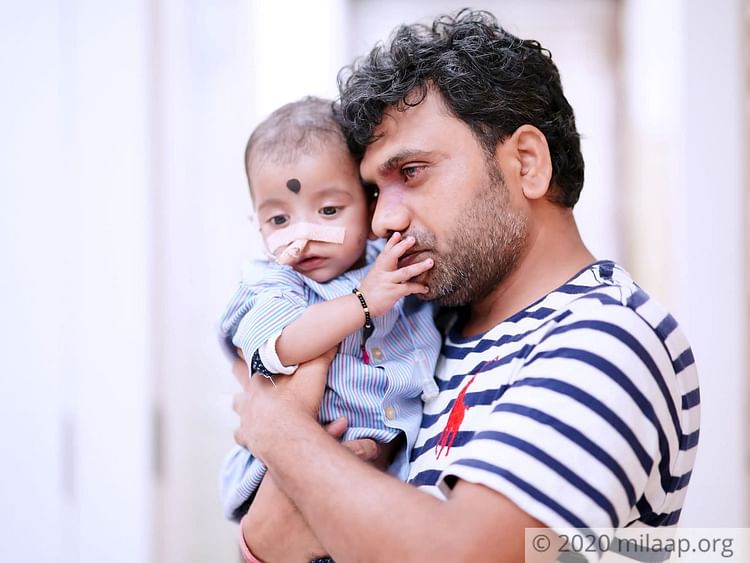 Because of the COVID outbreak, Naksh is unable to get his chemotherapy. As he is vulnerable to infections, doctors have suggested him to stay home but his medicines have to carry on. These parents are unable to afford even that. They need your help to save their little baby. Click here to contribute.