The last 15 days have been nothing short of a nightmare for Syed and Tabassum. In a cruel turn of events, their 1-year-old son, Muhammed Affan, is now fighting dangerous blood cancer.
The little one fears injections and the rigorous chemo cycles. He longs to go back home but he doesn't know that only continuous treatment can take away his pain completely.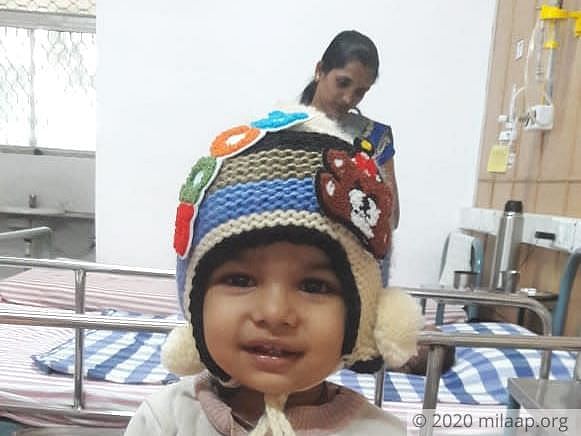 Their active and cheerful child suddenly couldn't get up from his bed
Syed and Tabassum were happy in their own small world. With their two sons and their parents, they didn't have much to worry about. Yes, there were the occasional money problems but they overcame that as a family.
"But when Affan started getting a high fever that refused to go down we faced a situation like never before. My baby boy was suffering and no amount of medicine was making him any better. Even the tests couldn't give us any conclusive results. Finally, we took him to Bangalore and it was here that we got the shock of our life. Affan was battling cancer," - Tabassum, mother.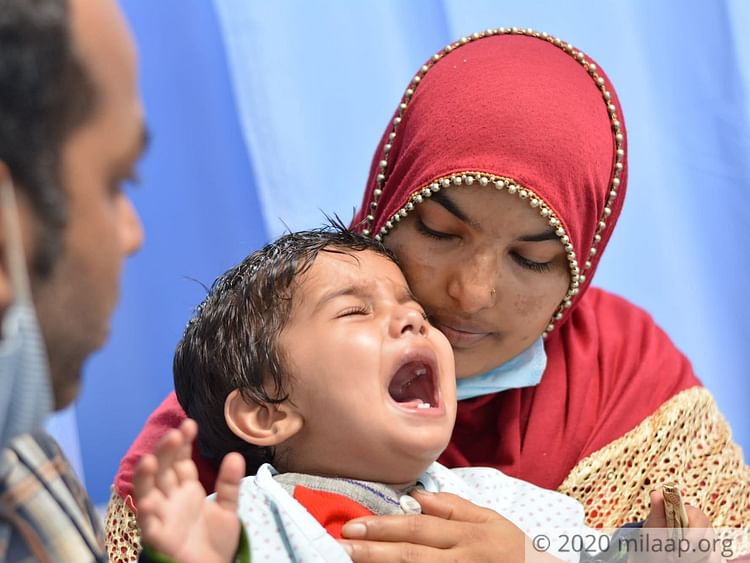 For the last few months I have had no income
Syed is a teacher in a private school in Kolar, he earns around Rs 8000. But for the last eight month, his salary hasn't been credited - he has had no income since the lockdown. Syed has been frantically looking for a job since then but the job crisis has been getting increasingly bad.
"When the doctors told us about Affan's cancer my first thought was how would I afford his treatment. Despite trying so hard, I haven't got a job in the last few months. And now with the piling medical expenses, each day I have spent in this worry that I will lose my son. We need 14 lakhs for his chemotherapy - how will I even afford that?"- Syed, father.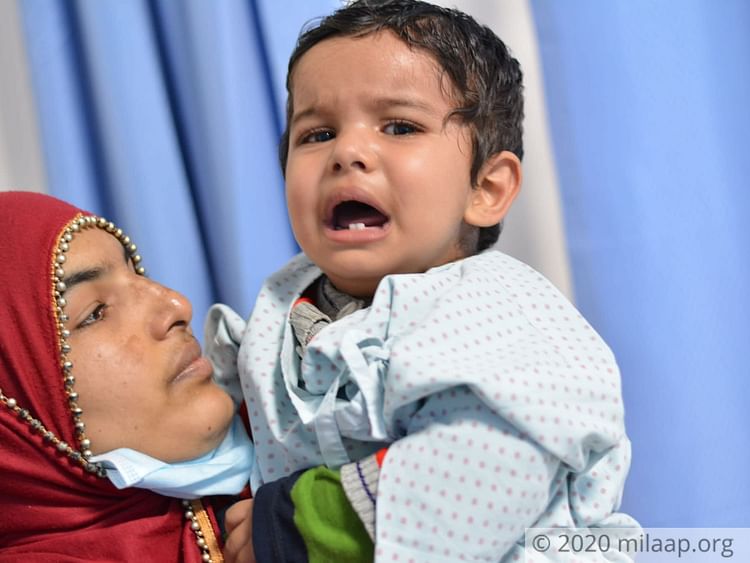 Torn between his two sons, Syed doesn't know how he can save his family
Syed and Tabassum's elder son,Reyan, is worried about his brother and he is missing his parents. He has been crying incessantly and has even fallen sick. Just yesterday, Syed's aged father had to bring him to Bangalore from Kolar.
"We don't know what to do? How to make arrangement for the money? How to take care of both my sons - they're suffering so much! Please help us," - Tabassum, mother.
Baby Affan is in tremendous pain - his wails ring across the hospital corridor. But with continued chemotherapy, he can get better. However, these parents can't afford the treatment - you can help them save their son.