"He is 9 years old now but his weight, it's just 14 kgs, lesser than a five-year-old. He is reduced to skin and bones. It's been years since my child went to school or did anything that a normal child of his age would do. Playing, walking or even laughing leaves him breathless. He doesn't have any strength left in him. We have to carry him around everywhere we go.
This is not the life I wanted for my child." - Gousia, mother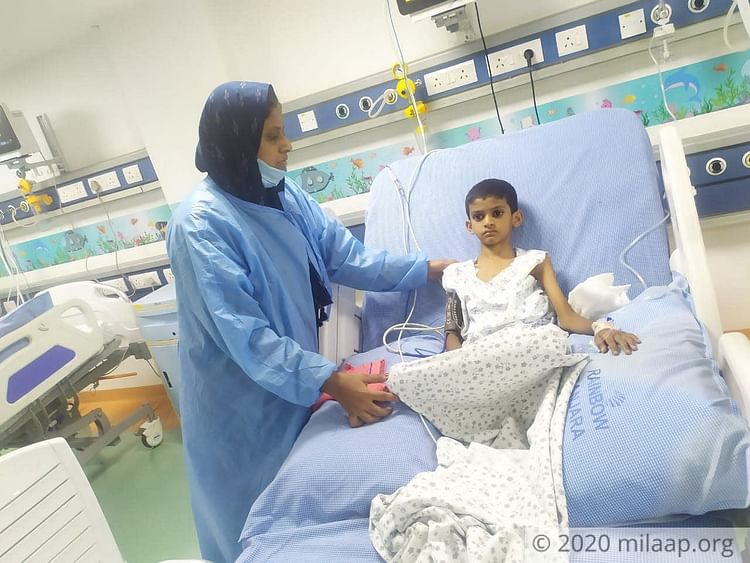 It took them two years to afford a surgery
Lubaid was born with a severe heart disease but it only came into light when he was 4 years old. He suffered from
recurrent fever and increased heartbeat
. The doctors told the parents that he would need a
heart surgery eventually to recover
but it took these poor parents two years to afford it.
"Every day before stepping out for work, I would watch my son's face and remind myself to earn every extra rupee I can to save him. When I finally was able to afford it, I was extremely hopeful and happy thinking that everything will be normal now but I was so wrong." - Imran, father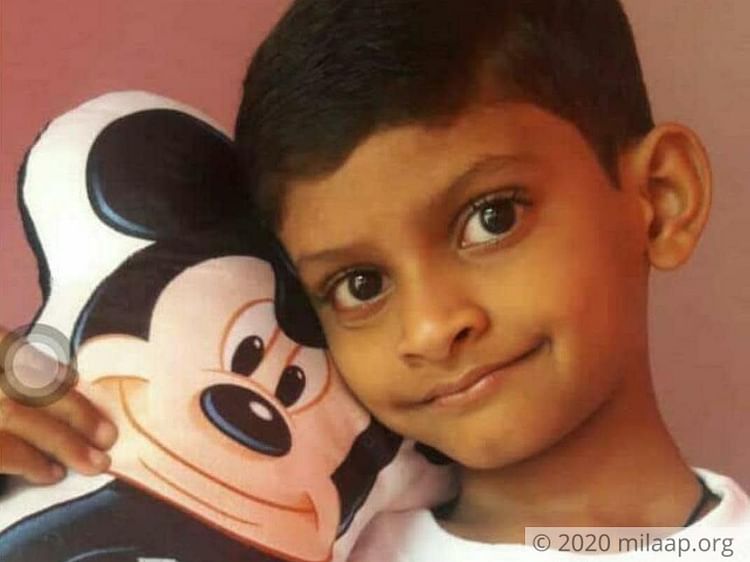 He was too weak to even brush his own teeth
Just after a few months after the surgery, Lubaid started falling sick again.
Instead of gaining weight, the poor boy started losing weight drastically
and the next 3 years were very cruel to him. His appetite fell to just
one idli and anything more than that would make him vomit.
He didn't have the strength to brush his own teeth let alone going to school and study. Medicines couldn't cure him and now, there is no other option but to undergo
another heart surgery
that too at the earliest without which he might not survive.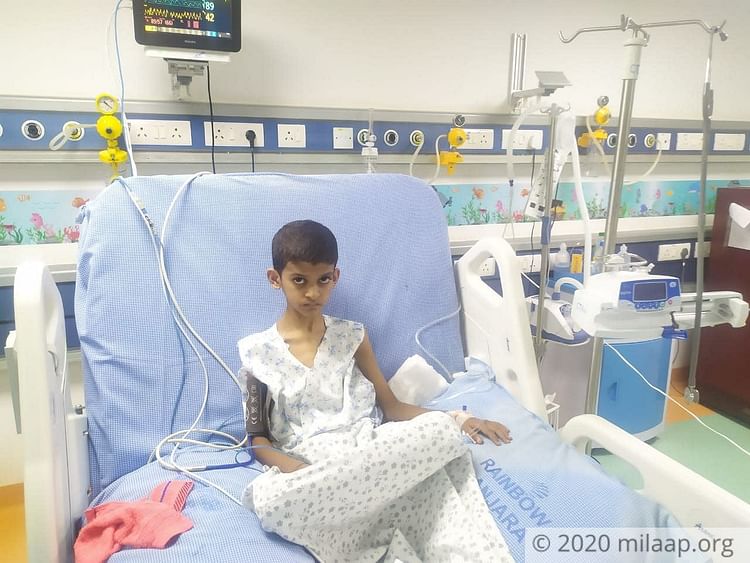 I have nothing with which I can save my son
Imran used to work as a plumber and do odd jobs when he didn't have any contracts but ever since the pandemic began,
this poor father couldn't even earn enough to put food on the table.
"It was because of my helpful friends and relatives that I managed this far but this surgery, the cost is way beyond our capabilities. I haven't given up, I am doing all I can but deep down I know that no matter what I do I would never be able to arrange 4 lakh rupees. I am afraid that I will lose my child to this disease but with your help, I can save him!" - Imran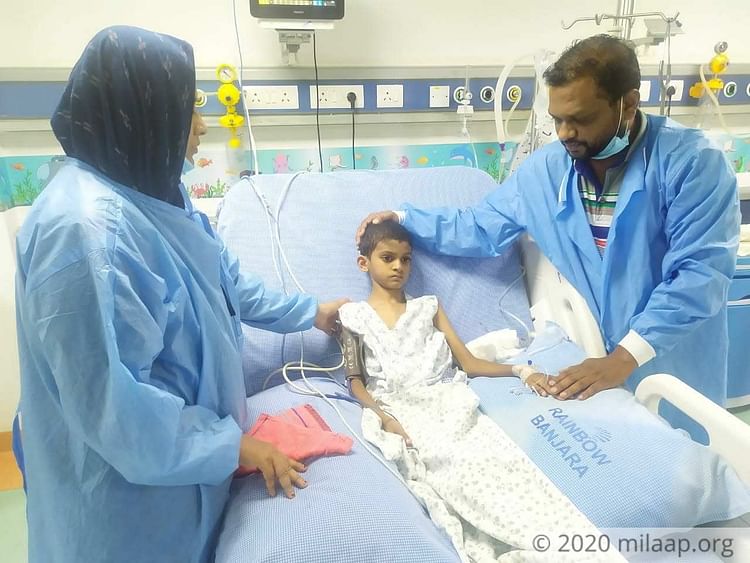 You are their only hope. Your generous contributions can help this young boy get a life-saving heart surgery and give him a second chance at life. Click here to contribute.