"It seems like he's been suffering from the moment he was born! So much pain and tears, and he's only 5! We tried our best to keep him healthy, to help him fight whatever ailments he developed, but now...

Though we see him in more pain than he's ever been in, more danger, we're entirely helpless! Our poor boy is dying right in front of our eyes and we're unable to do a thing about it.

"

— Venkatesan, father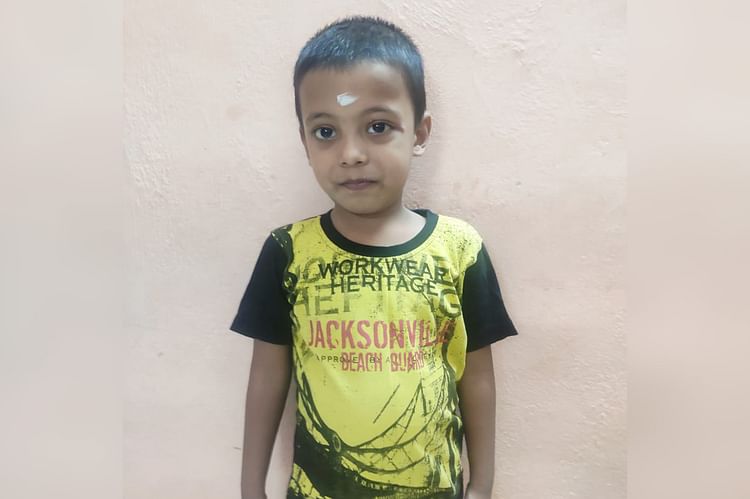 Little Kannan had seemed like any other baby boy for merely the first six days of his life. But then, much to his parents' dismay, the poor baby's struggles began.
"He stopped drinking milk properly, and seemed to be in discomfort all the time. We took him back to the hospital where he was delivered and he was admitted for a few weeks; they said he had some kind of blood infection.

We had no idea what all the future had in store for our poor boy... All the pain he would have to suffer...

"

— Rajyalakshmi, mother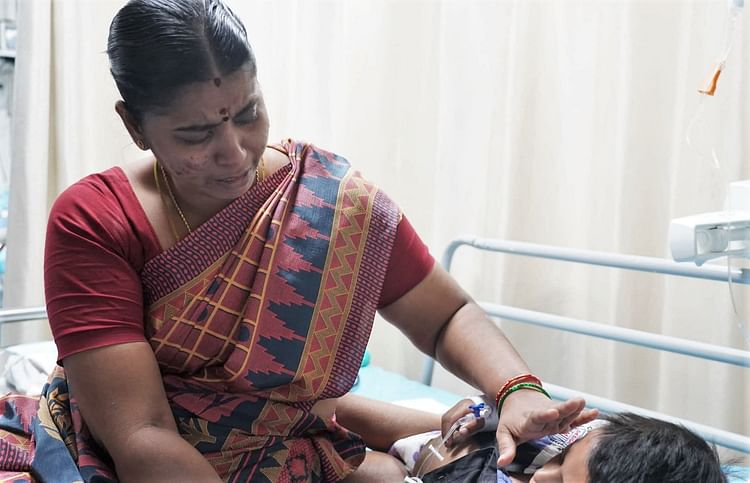 The reality was far worse than the misdiagnosis of TB
"In his 6th month he developed a fever that just refused to let go, and then a cold as well. A local hospital said our son had TB and could die without proper treatment! We were stunned tried our best over the next few years to get him treated for TB, making sure he took all his medicines and injections. But no matter what we did, the TB seemed to keep coming back.

On top of all this he started getting multiple blood infections, and even dengue at one point! This last December his stomach started swelling like a balloon, putting him through worse pain than he's ever been in his life. But now we finally know what the reason is: a genetic disorder!

"

— Rajyalakshmi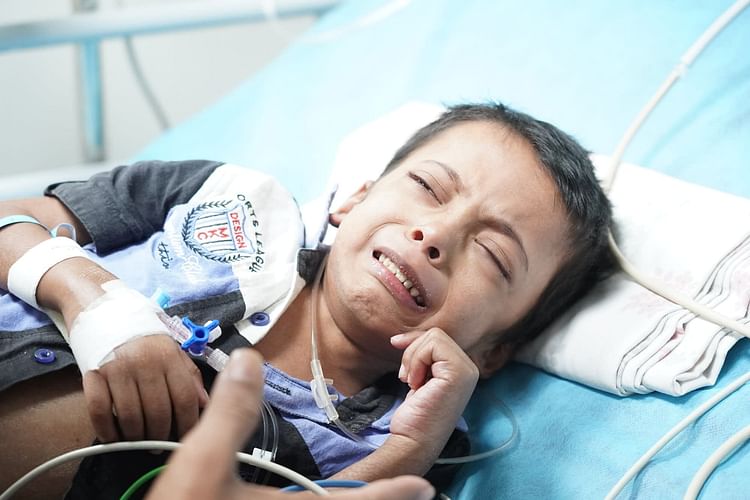 His internal organs are shutting down
Little Kannan was diagnosed with a life-threatening genetic disorder. His liver is only barely functioning, his spleen is swollen, and even his heart is failing. Left untreated, little Kannan may not last beyond the next few days.
"He cries all the time now. I've forgotten what his smile looks like. He tells me he's in pain, asks me to make it stop, but what can I do?!

Over the past few years I've spent everything I had and more trying to get him treated, to reduce the pain he has to suffer! For now, he needs urgent heart surgery to stay alive, but we've nothing left.

"

— Venkatesan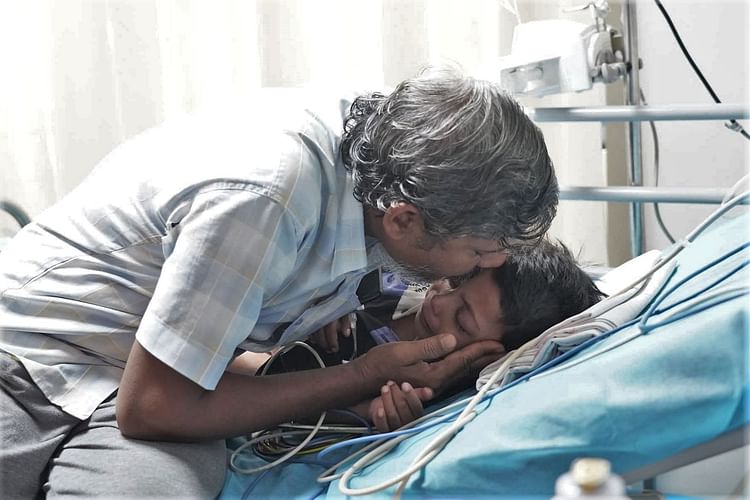 You're Kannan's only hope now
His parents have tried their best to save this little one's life. But you're their only hope now.