"

My son would often say to me, 'Ma, don't worry. I will study well and become a teacher. We will never have to worry about money again.' It would warm my heart when he tried to reassure us, on days we struggled to make ends meet. Now when he is suffering, I am unable to return the comfort he once gave me. He's lying on a hospital bed, his leg swollen up to thrice its size and turning blue. He can't even move it without crying in pain, yet I can't do anything to help him."
- Nagmati, mother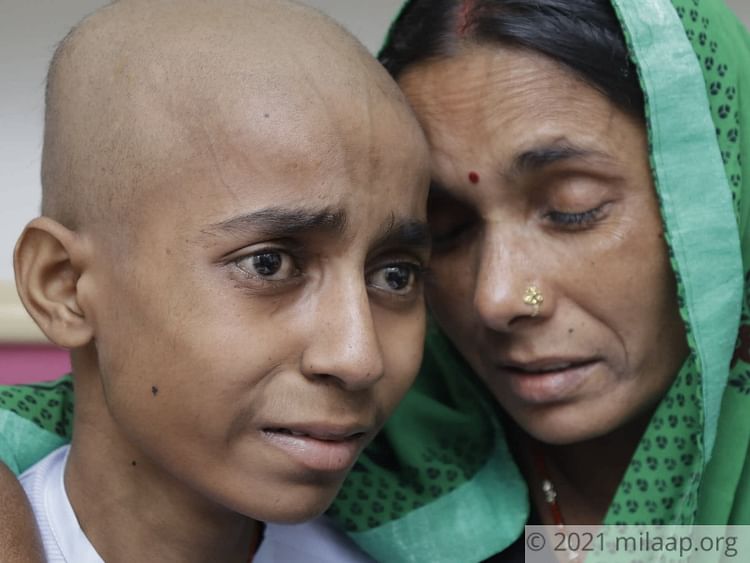 An itch on his left leg resulted in it swelling up abnormally
A year ago,
an itch in his left leg began scabbing from how hard Janardhan scratched at it
, and eventually
his entire leg swelled up
. It was a really difficult time, and because of the lockdown he couldn't get a doctor to see it. A month later, however,
his family was shocked to see how bad it had gotten
, and rushed the 14-year-old to a local hospital in their village in Bihar.
"They told us there was a lump in his leg and the only thing they could do was amputate it. We were horrified, but we refused to let that happen. His condition worsened with each day, and we were so afraid something would happen to him. As soon as the lockdown restrictions were lifted, we went from one hospital to another in hopes of finding out the cause of his discomfort. Finally at a bigger hospital in Delhi, they ran some expensive tests on him and found out that he had a cancerous tumor in his leg and without immediate treatment he wouldn't make it." - Subreen, Janardhan's older brother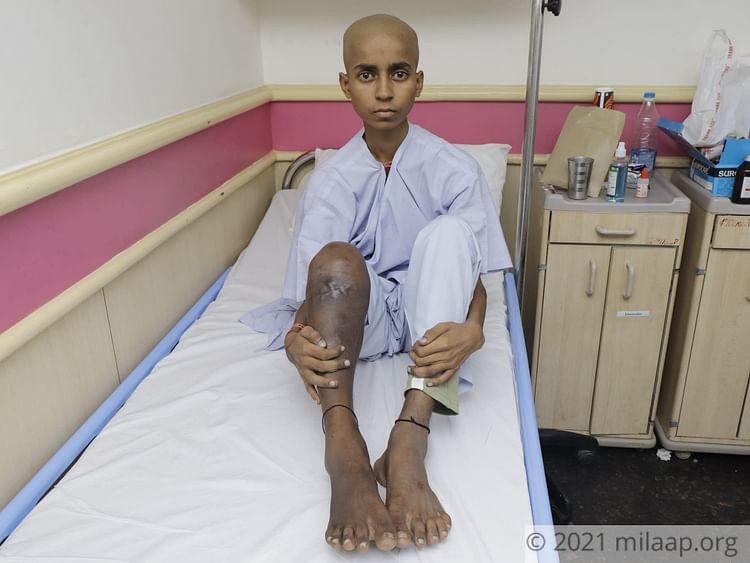 His diagnosis has hit him hard, it's like he is in denial
Janardhan was diagnosed with
Osteosarcoma, a type of cancer that starts in the bone as a tumor
, typically around the knee or lower thigh area. Since he didn't get immediate medical help,
the tumor in his leg grew bigger and bigger until his whole leg swelled up
. Now,
he needs intensive chemotherapy and medication for a period of 6 months to shrink the tumor, followed by a surgery to remove it
.
"He's a smart child and knows what's happening to him but his diagnosis has hit him hard. So, he makes sure he avoids bringing up the topic in conversation. Each time he tries to walk, he is reminded of his condition and would rather limp around than sit in one place. It's like he is in denial, but at the same time his spirit remains strong. He's fighting this with all his might." - Nagmati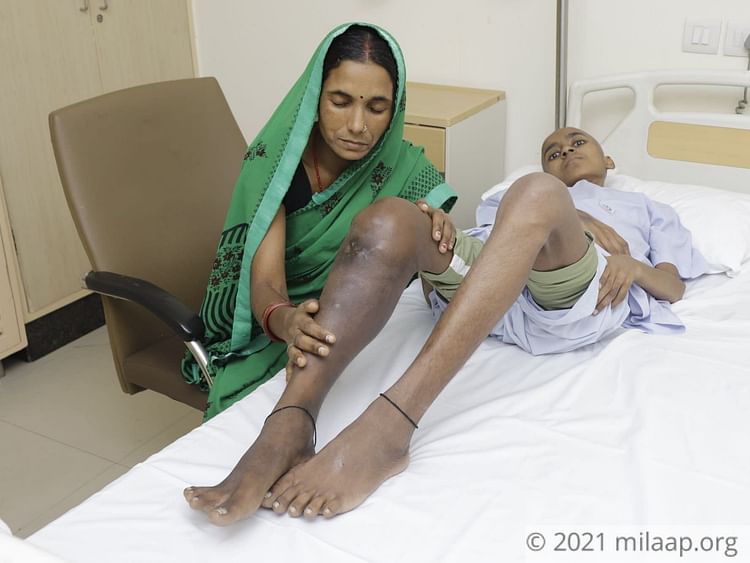 Only mere daily-wagers, his family cannot afford his treatment expenses
Janardhan's father Hari Kishan, and brother, Subreen, are the only income earning members in his family of 6.
They've spent over INR 7 lakhs
by using up whatever they had and asking their relatives for help. They mortgaged their field, their house and even went as far as to borrow from moneylenders to pay for Janardhan's treatment.
Now they are head-deep in debt and there is still not enough money to save Janardhan.
"My father is a diabetes patient. We have to be extremely careful when telling him about Janardhan's condition, because it could have adverse effects on his health too. I have two young school-going sisters, and I also have to pay their fees. Most of our earnings go towards the room that we are renting to stay close to the hospital. They told us that Janardhan's treatment would cost at least 15 lakh rupees more. Where in the world are we supposed to get this huge amount from? There hasn't been much work because of the lockdown and so I can't even make a proper living. I have hit a dead end now and I don't know what to do" - Subreen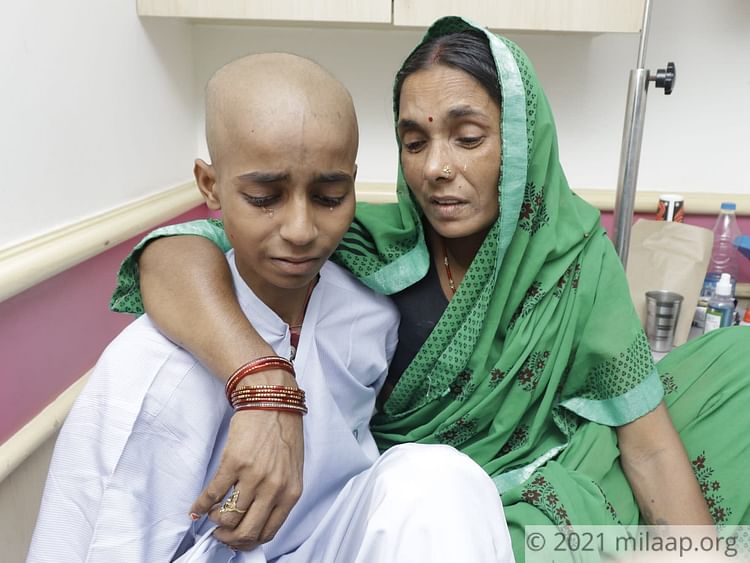 Janardhan needs your help to fight bone cancer. His family has done all they could but INR 15 lakhs is just way beyond their means to afford. With your contribution you can get Janardhan the treatment he needs and his life can be saved.