"People keep telling me I shouldn't stress so much, that it's very harmful, even dangerous, for my unborn baby. But what is a mother to do in this situation?! My only other child has been diagnosed with cancer and she's dying in front of my eyes! I'm unable to do anything about it!
How can I stop that from keeping me up at night? How do I go even one minute where I'm not terrified that today could be the day I lose my daughter?"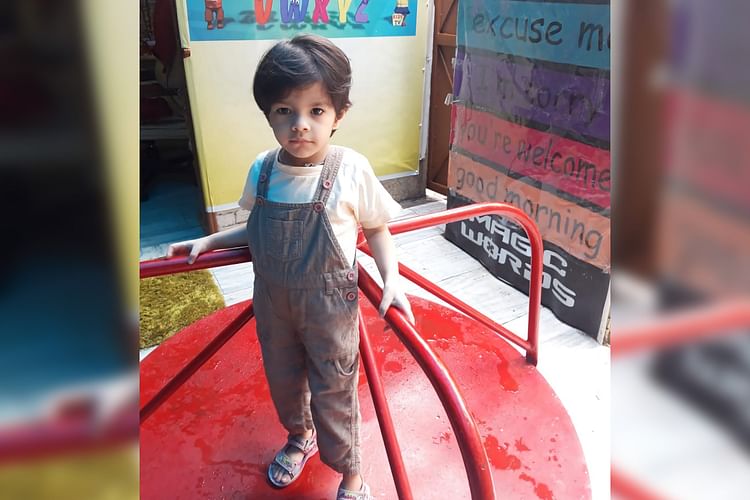 When little Hinaya first developed a fever last month, Nithin and Ginny took her to the doctor immediately like any responsible parents would. But the fever refused to come down no matter how many medicines they gave her.
"So the doctors started giving her all kinds of tests and scans. With each one that came back negative, we got more and more scared. It wasn't a normal viral infection, it wasn't dengue, it wasn't malaria, it wasn't COVID.

We kept thinking 'What could be worse than all this?'. In the end, it took a bone marrow biopsy, which left our poor daughter in pain for weeks afterwards, to finally reveal that she actually had cancer.

That it was killing her..."

— Ginny
Poor Hinaya now screams and cries every time the phone rings
The pain of that bone marrow biopsy traumatized poor Hinaya. Now every time the phone rings in Nithin and Ginny's household, the little one thinks it's from the hospital, that her mummy and daddy are about to take her for more painful injections.
"It makes us feel so guilty, but what can we do?! We can't afford to lose her.

She's my angel, my little sweetheart! If anything happened to her... If she dies...

"

— Ginny, unable to continue
This poor mother wonders if it's her fault her daughter has cancer
Though the doctor has assured her that she couldn't have prevented little Hinaya's cancer, Ginny still keeps awake at night wondering if she could've done something different.
"It kills me to see her like this, tossing and turning at night, crying throughout the day.

And it can't be good for the baby in her belly either; doctors have said Ginny's stress could kill our second child. I want to fix this, I want to save my daughter and my unborn child, but the cost is just...

"

— Nithin, father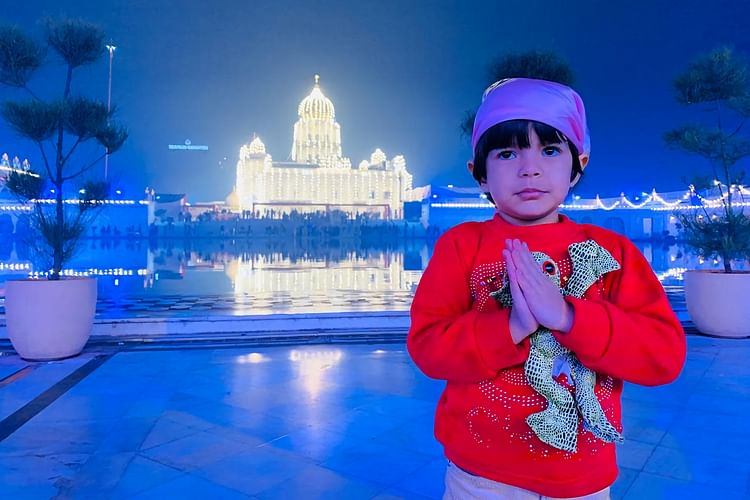 Her father, an out-of-work driver, can't afford her chemotherapy
"I've been unemployed ever since the lockdown started. I keep trying to find work, but you know how the situation is everywhere right now.

This is the worst period in my life. I'm watching my daughter die in front of my eyes and I'm unable to do anything. I try to help calm down my wife, tell her everything will be okay, but I'm failing there too. She's more scared than ever, with good reason.

You have to help us!"

— Nithin
Ginny and Nithin cannot imagine life without little Hinaya. But they're completely helpless and you're their only hope.

Charity No: 46-5582871

Note: Donations towards this fundraiser are not eligible for any tax deduction under 80G, 501(c), etc..