"Her stomach keeps swelling more and more as the days go by, it is so painful to even watch her in this condition. She cries every time I try to pick her up, it must be hurting my little girl so much. Now, I am scared to even touch my daughter, fearing that I might hurt her. Her liver is failing, and I can't do anything to save her." - Ratna Kumari, mother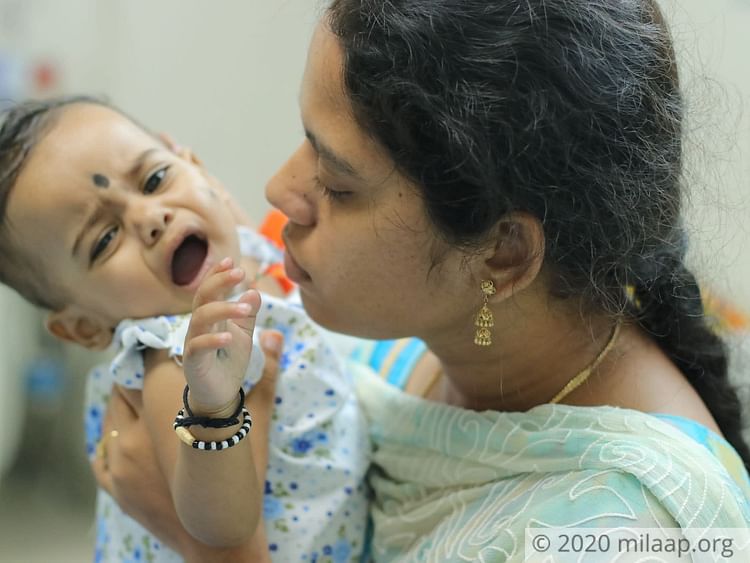 Exactly a month ago Rigveda was diagnosed with
Hepatic veno-occlusive disease
which is a potentially
life-threatening
condition in which some of the small veins in the liver are obstructed. She even underwent surgery for it but unfortunately, it was unsuccessful.
"We thought it will all be fine after the surgery and that we can take our child back home. But the doctor said her liver is failing and that we will lose her without a liver transplant. I just couldn't understand how my daughter was suddenly battling death. She was so healthy and active all this while and now…" - Venkat, father, unable to continue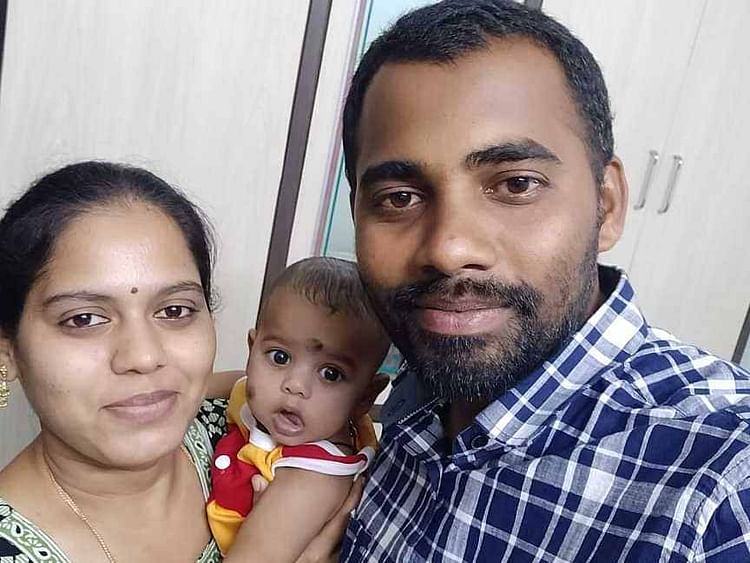 Unable to sleep because of the pain, she cries all night
Rigveda, who only just started having solid food like rice,
can't even drink 5ml of milk now.
She is unable to sleep at night and
cries with unbearable pain, while the parents try to calm her down by swinging her cradle.
Nothing they do makes her feel better. She
sleeps only when she's exhausted from all the crying.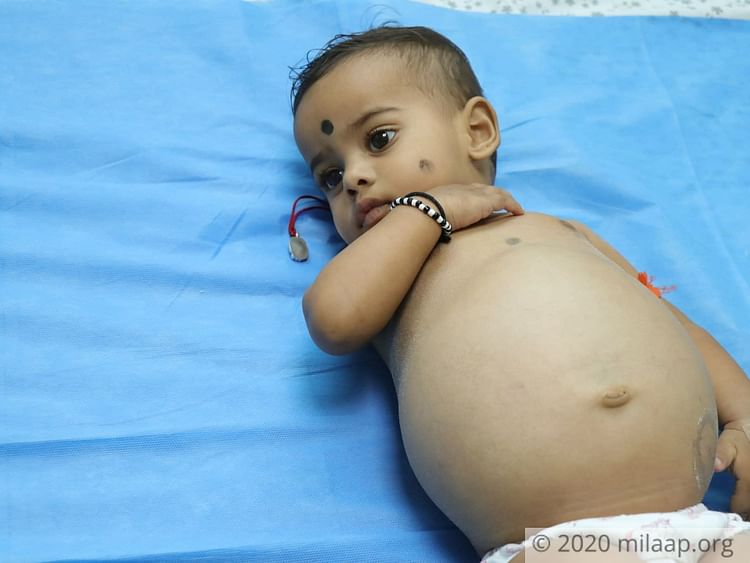 They have to drain the fluid from her stomach
Rigveda's condition is very serious.
The little girl battles to survive every day
and medicines are the only things keeping her alive. But now even that is not enough.
"Every day she faces a new problem. Sometimes her albumin levels go down and sometimes her platelets. Her stomach keeps accumulating fluid which is causing my daughter so much pain. In the last one month, the doctors have removed that fluid 5 times from her body. It's like we never leave the hospital. Medicines can't help her for long, my daughter needs a liver transplant but we are unable to afford it."- Ratna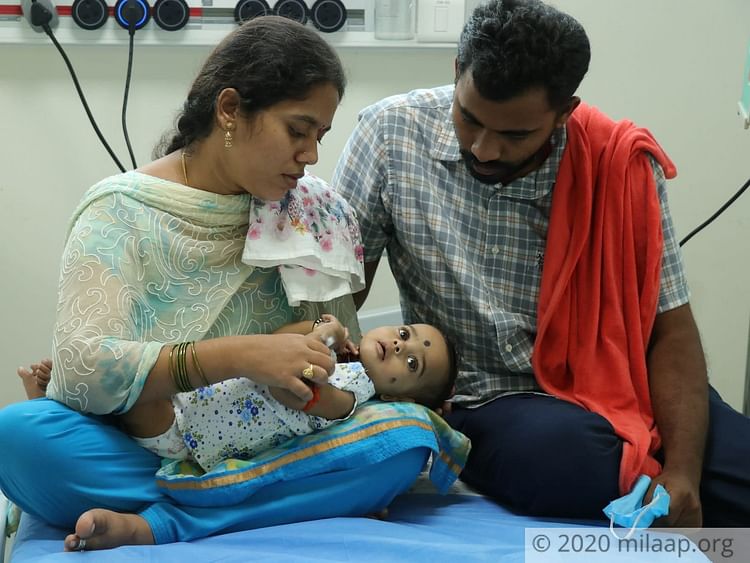 We are just farmers, how will I afford my daughter's transplant
Venkat and Ratna have a small piece of land in a village in Prakasam, Andhra Pradesh which is the
only source of income for this family
. They exhausted all the savings they had for the treatment until now and are left with nothing. The transplant will cost 18 lakhs which they will never be able to afford without help.
"We are just farmers, how will we ever be able to afford so much money for the transplant. I feel so helpless and angry at myself right now. If I am unable to save my daughter, I will never be able to forgive myself." - Venkat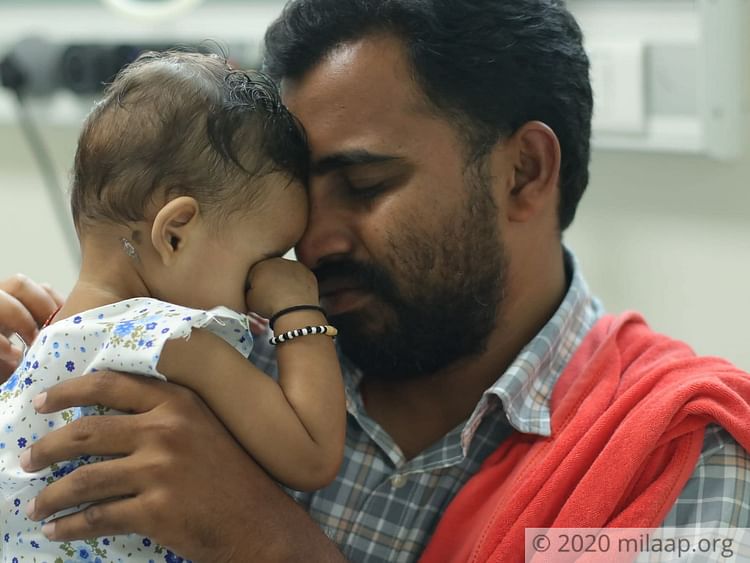 You are their only hope now. Only you can save this little girl. Your contribution can help her have a second chance at life. Click here to contribute.