Epson Narah is a 9-month-old baby and at this tender age, a dangerous infection has claimed his left leg. And now he is fighting another severe infection that can claim his life.
He is currently in the ICU now, battling between life and death - he needs continued medical attention but his parents are struggling to afford the treatment.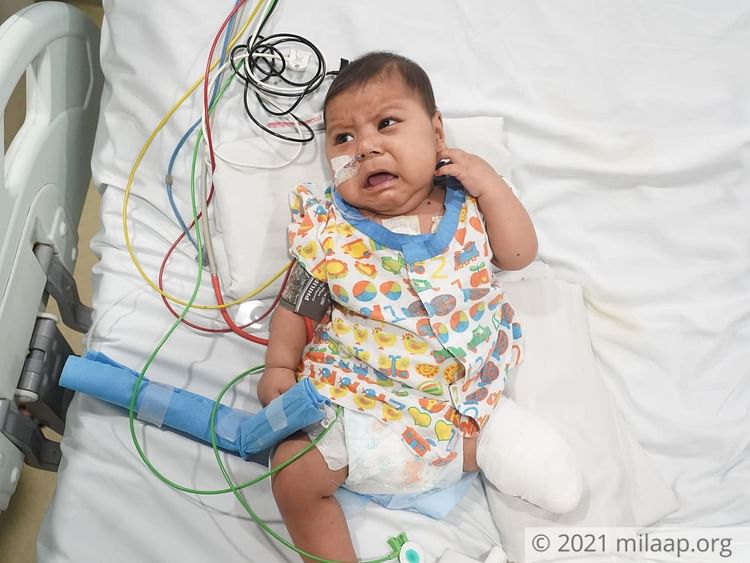 Who would have known that a fever would lead to all this?
A few weeks ago, Epson had a fever and no medicines could cure it. He finally had to be admitted to the hospital in their hometown in Assam and was given multiple injections. An infection stemmed from those and soon it became so serious that Epson needed surgery.
"But to our worst luck, the surgery wasn't successful. In fact, it made the infection only worse. His leg was turning bluish in colour - the doctors said that the tissues were dying. Scared, we brought him to Chennai in the hope of saving his leg but we couldn't. Gangrene had set in by then, eating away my son's leg…," - Kapang, father.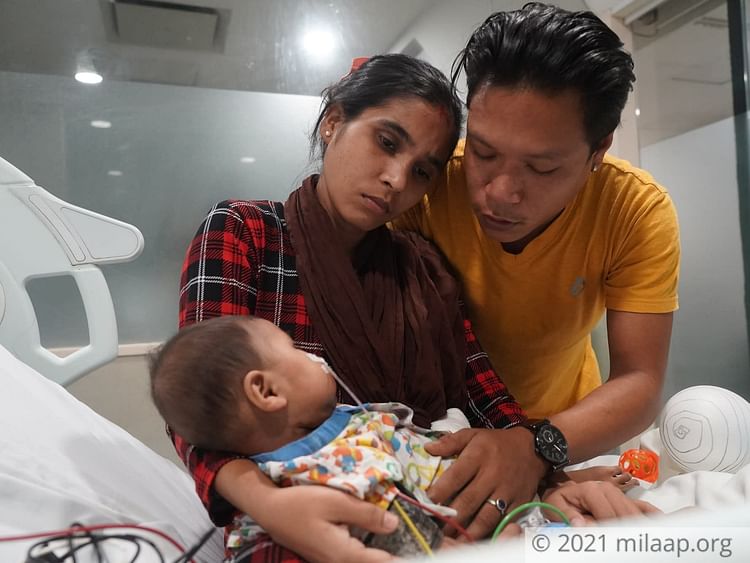 The infection is now spreading in his entire body
The doctors in Chennai were left with no choice but to amputate Epson's left leg. But the baby boy was by then in an immuno-compromised condition. Very soon, he started suffering from
mucormycosis
- a type of fungal infection that is rare and needs urgent treatment.
"He is in the ICU, covered in tubes and wires. I can't tell you how helpless I feel when I see him crying out in pain. The pain doesn't let him sleep at night, not until the nurses give him painkillers. Then my baby boy slowly falls asleep only to wake up when the effect of the painkillers wear off. He needs to be in the ICU for him to get better but we won't be able to afford that and that might kill him…," - Sunita, unable to hold back her tears.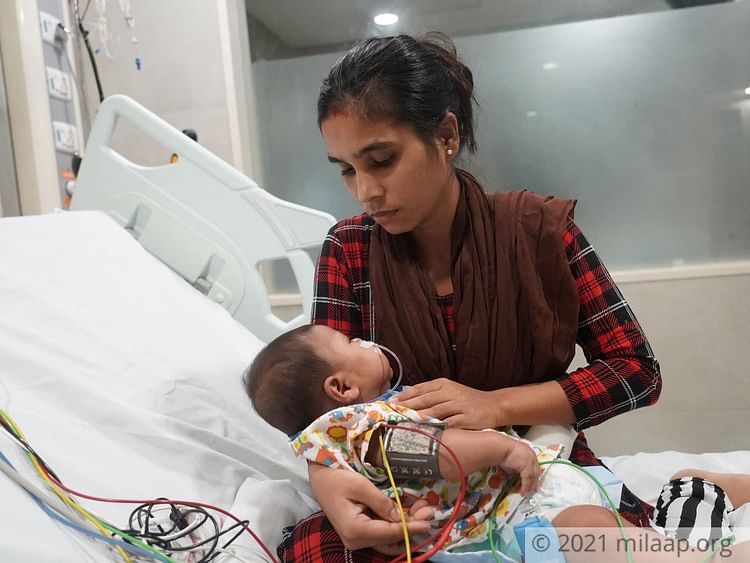 They couldn't save his leg but they can save his life with your help
Kapang would need another 10 lakhs to continue his son's treatment. But a poor farmer like him doesn't know from where he will arrange for so much. He has already spent around 5 lakhs after borrowing from his friends and relatives. There's no one else who can help him. But this father is desperate to save his son and he needs your help for that.
Little Epson will get a second chance at life with your help - click here to donate.