"About a month ago, Chetan came to me with his legs trembling and complained of feeling dizzy. We waited for a few hours and asked him to eat something thinking it's because of an empty stomach but never in our worst dreams did we think our child could have cancer. Everything happened in a matter of days. My healthy, happy child is now bedridden, fighting for his life, and we are struggling to save him" - Suvarna, mother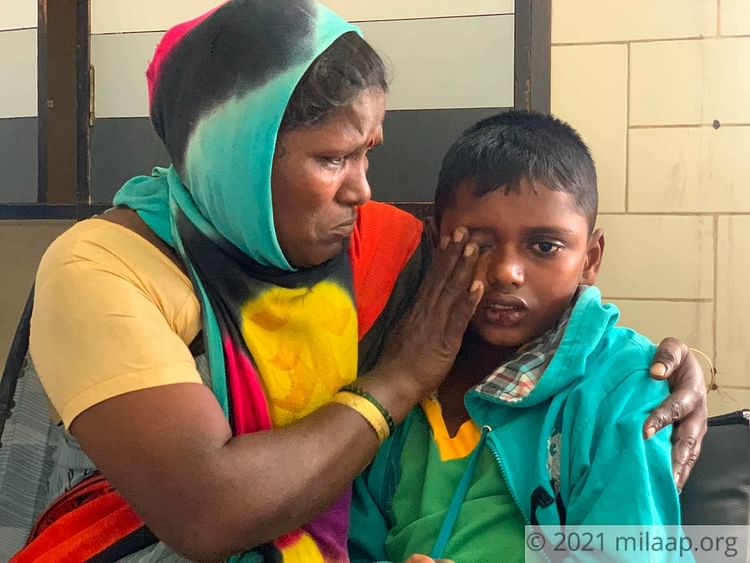 Only chemotherapy can save his life
When Chetan's health kept deteriorating with each passing hour, the parents rushed him to the local clinic who advised them to immediately shift him to a bigger hospital. When they reached there, the doctors immediately took him for a blood transfusion as his blood levels were dangerously low. A week later, reports confirmed that Chetan has cancer.
14-year-old Chetan suffers from
Acute Lymphoblastic Leukemia (ALL), a rapidly progressing cancer of the blood
and bone marrow that affects white blood cells. Only chemotherapy can save this teenager's life.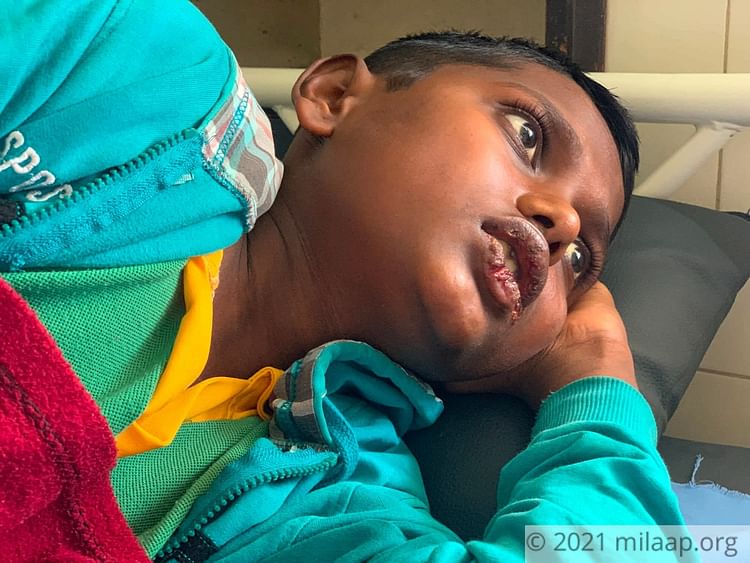 They can't afford his cancer treatment
"We live in a small village and work as daily wage labourers. Due to the situation outside, it's been months since we got proper regular work. We live in a make-shift house and just manage with whatever we have and sometimes even have to borrow money to at least fill our children's stomach. With such a financial condition, how can we possibly afford our child's cancer treatment?" - Ravinder, father
Chemotherapy will cot these parents 12 lakh rupees, which is way beyond their means.
You can help
It took mere a month for cancer to turn Chetan's life upside down. It has made the young boy extremely weak. He can't walk more than a few steps and bleeds profusely from his lips. He is in extreme pain and chemotherapy is the only cure that can save him.
"We didn't even have time to digest the fact that our child has cancer. Time is running out to save him and we fear losing our child because of our inability. It just hurts to see our child suffer like this. Please help us save our son." - Ravinder
Click here to donate. Your small contribution can help save Chetan.