We are a small family run by one human service provider from her rented home. We evolved over the last 2 years and our family welcomes new pups in need, we are fed , vaccinated, sterilized and loved for who we are here. Each character has their own needs, and Peshna acts as match maker trying to find adopters who will want us for life, and who can provide what we need to be happy!
Our home with no cages was built on donations and we continue to rely completely on those who wish to help, who care that we live and love to see our tails wag.
Most of us come from Cherai beach where dogs are regularly dumped, many of us are healthy as Cherai Tails feeds moms to be, and pups.
We moved here in October and there is some work we need done so that we can mange through the hottest months & the monsoon.
With the current Covid 19 emergency there are no tourists on the beach and food is already scarce, so this monsoon will be harder then most and more dogs will need support.
At the moment there is a sense of urgency as covid 19 sees less people working and I am very limited with FEW workers being willing to work with the dogs. The ones we use have lots of work as everyone wants all their work done before the monsoon.
I have broken the work down into 5 projects each costs Rs 5000. I have given him the first 5000 and he has done a days work. So far the expenses have been Rs 1900 on materials and Rs 850 on labour. There is another day on the finer details of the netting and the cement work so anther Rs 850. -
Project 1 Rs 5000
Rat/Snake protection.1. Wire net blocking the gap between the corrugated roof and ceiling so that rats cant come in and play as they have been every night.
2. Wire wool filling all gaps in the ceiling and walls to prevent rats moving in.
3. Placing snake netting along the night shelters fences where snakes have been seen to commute...covering the same with broken terracotta roof tiles bought second hand.
Project 2
. Rs 5000 We have pallet furniture that we need moved here. Rs 1500.
The furniture will be placed on tyres to give it height for flooding. There is a 1.5m wide bench and 2 seats plus a double bed.
We will use plastic coated wire netting to make dome like roofs over these and cover with plastic sheeting. So to form polytunnel like structures. (larger Barney Bennett's)
we shall also cover the Barney Bennets we have and lift these on tyres forming tunnels that the pups and dogs may run through!!!
Project 3 Rs 5000-
Monsoon and Extreme heat protection for the puppy run at tails.
1. Retractable plastic sheeting that provides shade during the hottest months Apriil/May and shelter from the rain.
2. Guttering that helps reduce the flooding from heavy showers by moving the water away from the area that falls on the roof and sheeting.
Project 4 & 5 Rs 5000 each Rs 10,000
Lifting the ground.level to provide non boggy areas in rain for 3 girls.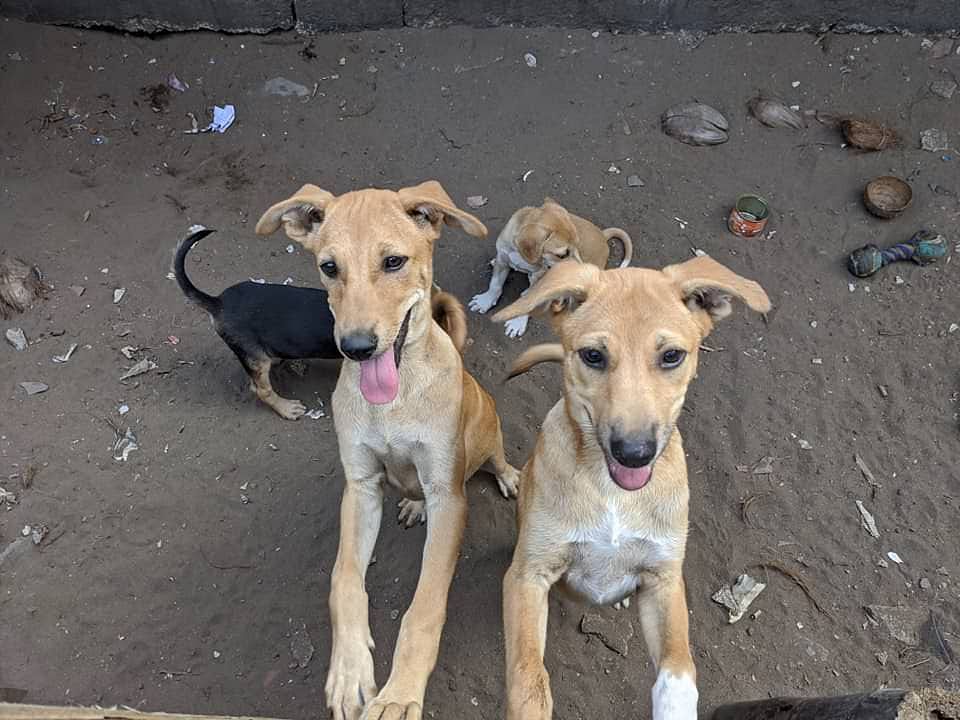 Whistle & Wendy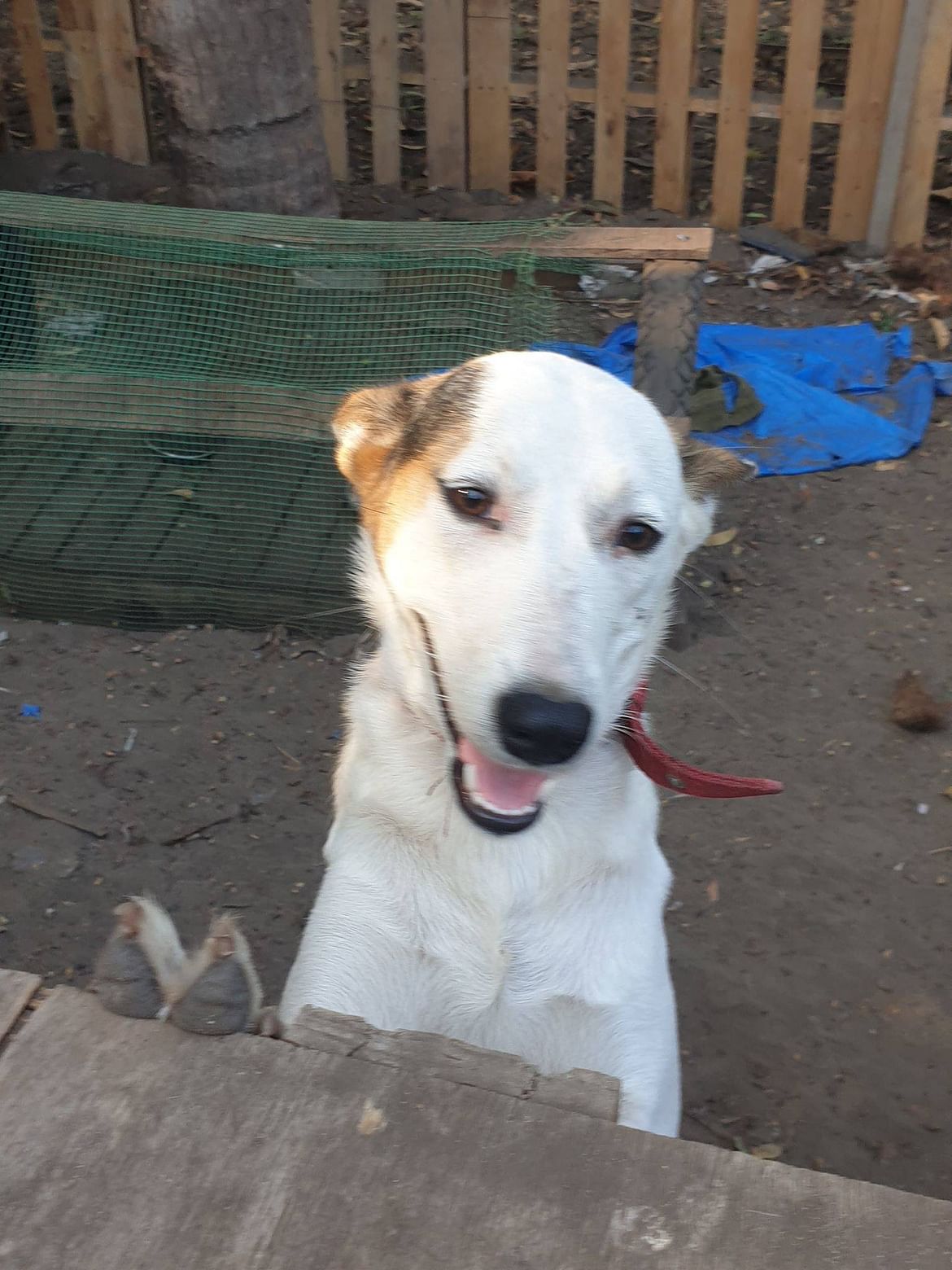 Bubble
The impact of this will mean that the dogs have a relatively dust free area throughout the year which will really help with injuries and when recouping from sterilization. Use cement 4 inch blocks to set in the ground with drainage to allow the dogs to be able to move out of their sleeping sheets without swimming in mud,Each block costs Rs 32 we shall need over 180 for the girls area plus the porous underlay and labour...so over Rs 5000.
Same for the smaller area for Polo and Bella outside kitchen.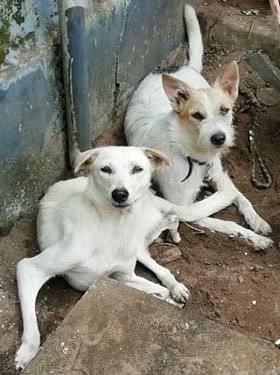 --For the areas together we'll need 260 blocks.This is only being done in the smaller night shelters and will have the added advantage of reducing the likelihood of snakes.
Last year Cherai Tails helped over 45 dogs we dont do large numbers ..I can't there's only me. BUT each of ours are individuals, they are allowed to be themselves loved and only passed to homes that have no cages and appear to offer the opportunity of a happy life. We are essentially a match making service and we check on our adoptees. They only go when sterilized and fully vaccinated male and female.
Every paisa helps - THANK YOU.