Bhaviya Shree was just two, when her mother Kousalya met with an accident and suffered a spinal injury. Over the years, little Bhaviya turned mother and took care of Kousalya, catering to all her needs, even as she went to school; not once did the child cry over the responsibilities on her tiny shoulders. But fate put another obstacle her way, that has crushed her spirit. She's fighting a deadly cancer, and only a transplant can save her. Her father, a driver who's quit his job to be there by her side, is in no position to afford it.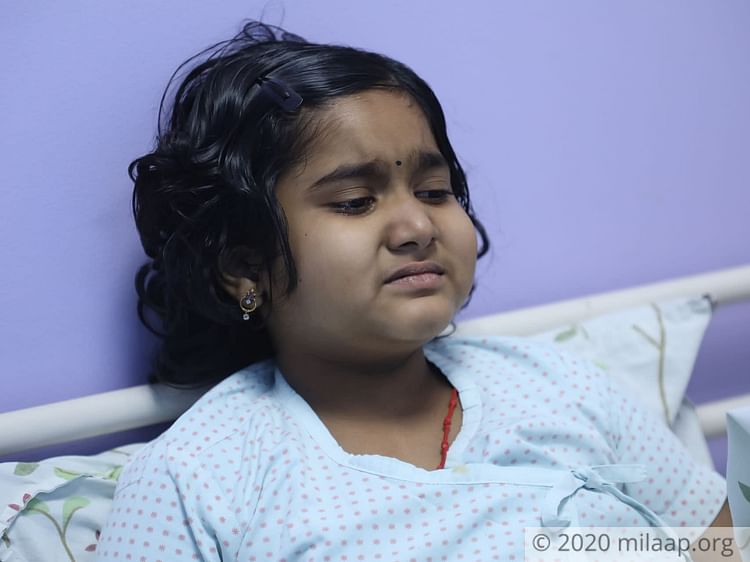 She was eagerly waiting to go to standard 2, but her blood cancer intervened
In summer 2017, Bhaviya was in the middle of her vacation, waiting for her school to reopen. But all of a sudden, she fell sick and no medication could bring her temperature down. Tests followed, and she was diagnosed with a deadly blood cancer.
"My world crashed, when I heard the word 'cancer'. I

've only seen it in movies; and to know that it was in my very house, eating away my only child…words can't describe what I felt.

My wife broke down, and her health deteriorated.

On one side, she was struggling to cope; on the other, my little girl was living on needles and tonics with chemotherapy. After 2 long years of pain and misery, she was declared cancer-free!"

– Murugan, father.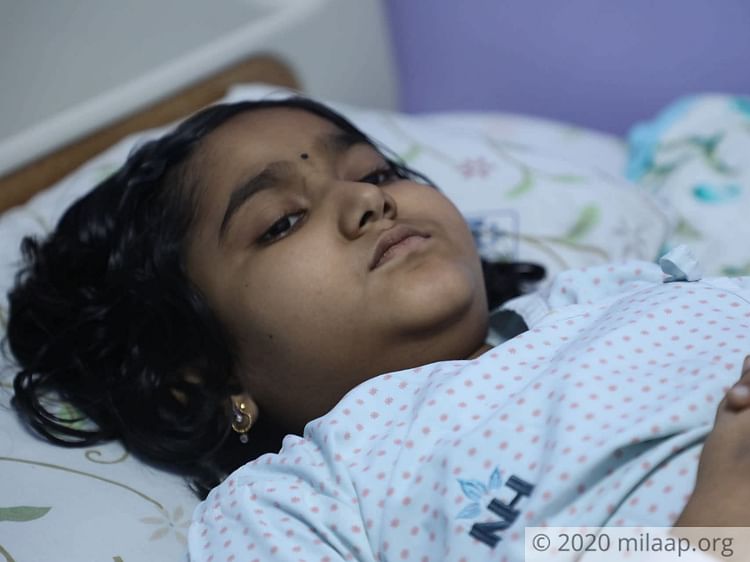 But the cancer came back stronger and only a transplant can save her now
Having fought her battle with cancer, a cancer-free Bhaviya was attending online classes, when she fell terribly sick and was immediately admitted. Her cancer had relapsed.
"

When she was admitted, the first thing she asked me was, 'who will take care of Amma?'. She's in the ICU now, suffering from a severe pneumonia.

It's been 10 days since she's said a word.

I still remember her cries when she was given injections in her spine...right in front of me. T

his time even chemotherapy can't save her. Only an urgent bone-marrow transplant can cure her!

But it costs 36 lakhs…" – Murugan.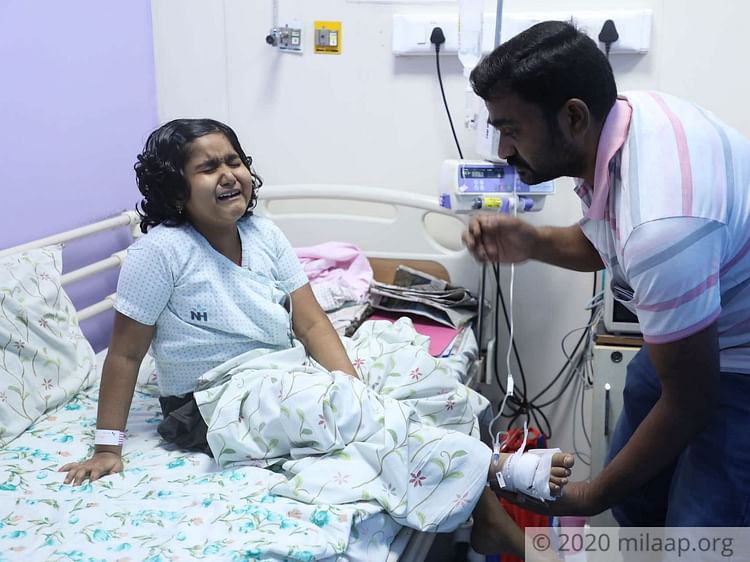 "It's been months since I went to work…I can't even dream of affording 36 lakhs"
Till months ago, Murugan worked as a driver in a private company and earned Rs 18,000 a month.
Ever since Bhaviya's cancer has come back, he hasn't gone for work, for he's the only family she has that can take care of her.
He's spent over 12 lakhs since 2017 and doesn't have a rupee to spare. His only daughter lies in the ICU fighting for life.
Your contribution can help them.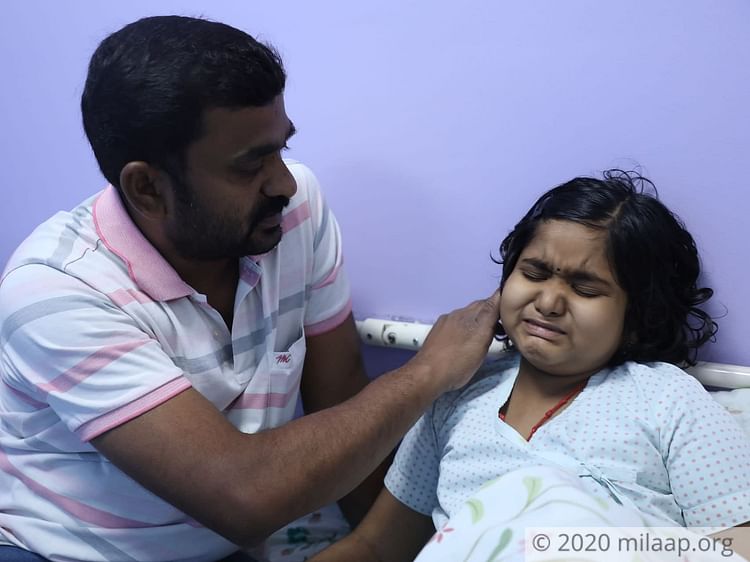 Little Bhaviya has bravely fought cancer once. But this time, she needs your help. Click here to save her.