"I was playing with her the other night and she was laughing so beautifully. I recorded it all as a memory but the very next day she was admitted in the ICU. My happy little child now lies on the hospital bed unconscious. It all happened so suddenly!" -
Syed Shafeeq, father
After fighting death once, she was healing
This isn't the first time baby Syeda Ayesha has been in an ICU fighting for her life. In December last year, when
she was just 5 months old
, she was diagnosed with
Viral Myocarditis.
It is a condition caused by a viral infection that can affect the heart muscle,
reducing the heart's ability to pump
and causing rapid or abnormal heartbeats. She was put on a ventilator and she stayed in the ICU for almost a week.
"After she was discharged, we used to go for follow-ups and everything was fine, in fact, it was better. Her heart was improving and healing. All her tests came normal. So we went back to our normal life." - Shafiya, mother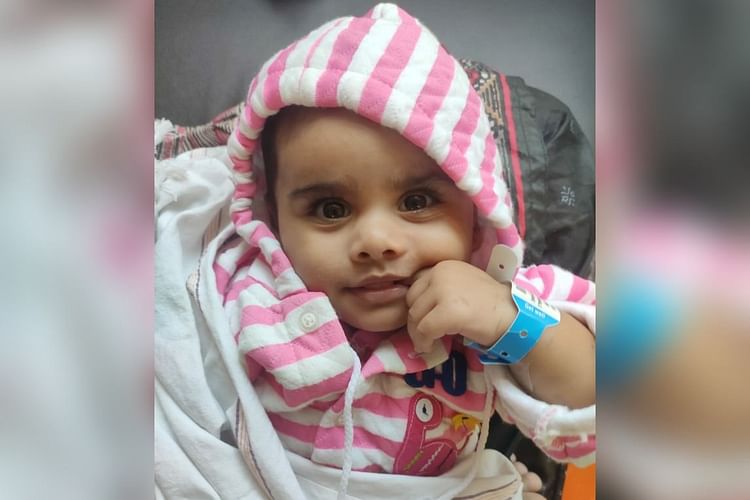 Ayesha, after being discharged in December
Just when they thought the worst was behind them, she fell sick again
Ayesha, now 10-months-old, was just like any other normal child her age,
her past medical experience did not hinder her growth at all. She started to crawl and respond to her name
. Just when Syed and Shafiya put everything that happened in the past aside, baby
Ayesha started vomiting
every time she was being fed. Initially, they thought it must be indigestion like it happens to most kids but soon she started
gasping for breath
and they knew something was wrong.
"We went for a normal checkup, just in case something was wrong but then, she was immediately shifted to the ICU as her heart was not working properly and the blood was not reaching her organs."-Syed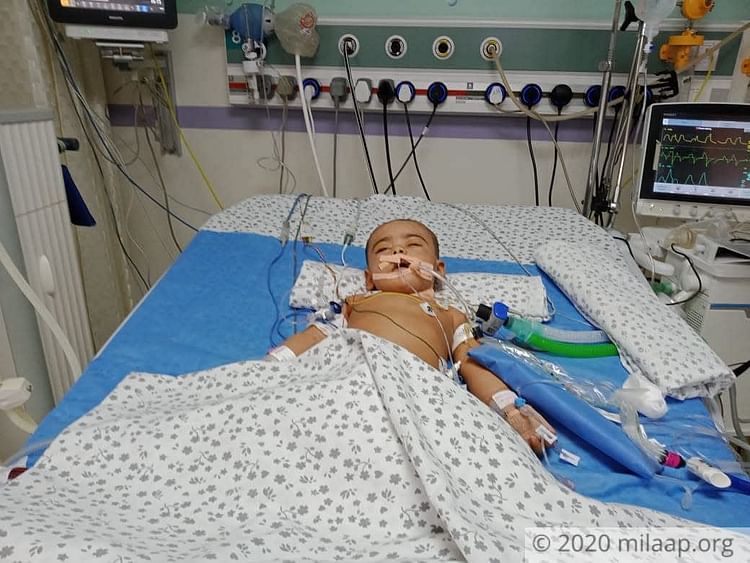 Her organs are failing and she just had a cardiac arrest
"We went inside to see our daughter. She was a little conscious then. She even held my finger and was looking at me when I called her name. That very evening she had a cardiac arrest. Her condition is getting critical. She is just a baby, she is going through so much pain." - Shafiya, mother
Little Ayesha's heart is unable to pump enough blood to her organs and hence led to
acute liver and kidney failure.
She is currently undergoing dialysis and it is very crucial for her to stay in the ICU to fight her severe condition. It is the only thing that can save her.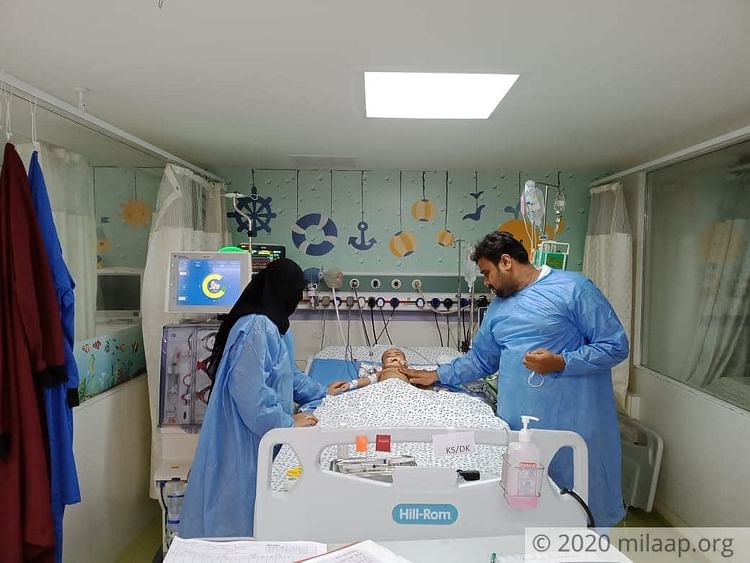 Syed Shafeeq is a small affiliate seller who doesn't earn much. He needs your help to save his daughter. Your generous contribution can save little Ayesha from the clutches of death. Click here to contribute.