"She is our daughter now and we will do anything to save her"
Ashok and Kajal have been making regular visits to the hospital to see this little beautiful 1-month-old. They are not her biological parents but she is their daughter.
"Her parents were our family friends. I went to help them when in the middle of the night I got a call from them. I was there when this little angel was born and I was there when they were disappointed at her birth."- Ashok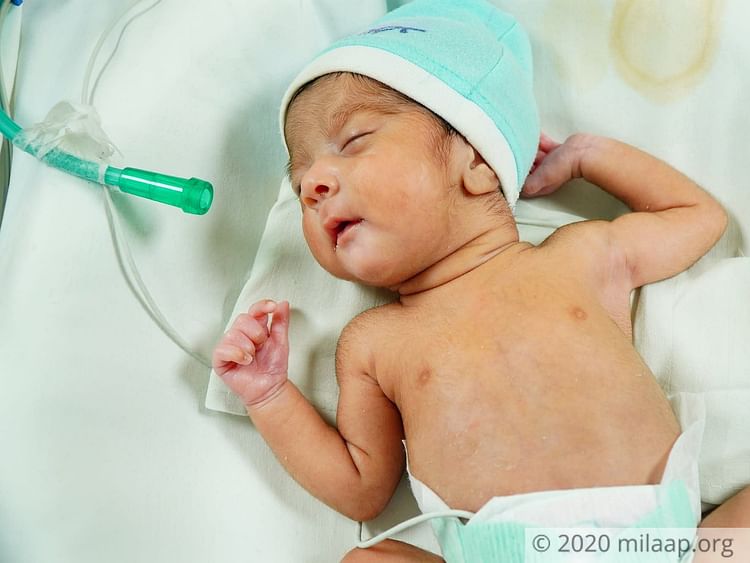 They abandoned her
Ashok was shocked to know that their friends were ready to give up on the baby because she was a girl.
"She is my daughter now... and I don't regret even a bit for saying so."- Ashok
Due to the premature birth of this baby, she suffers from chronic lung disease because of which
she has trouble breathing and also is underweight
. But she can be cured with continued treatment in NICU.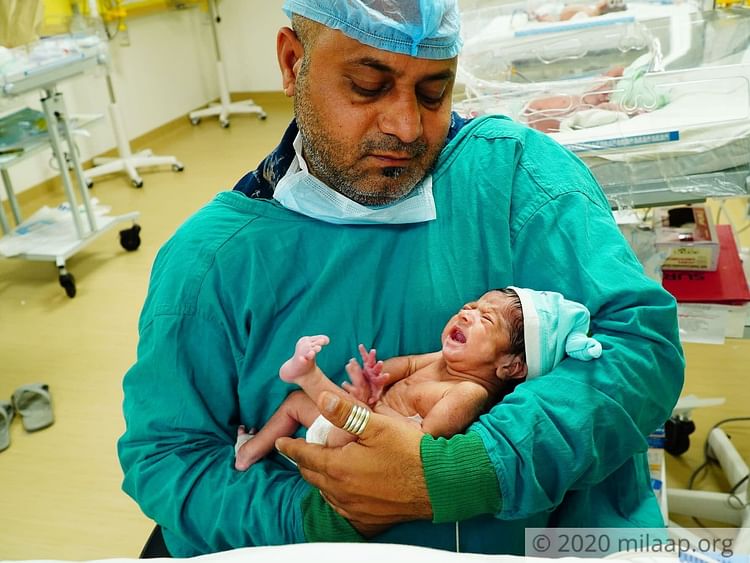 I want to take her home, to her brothers
Ashok spent his savings, sold his gold and borrowed all he could to save the baby. Just a few days more in NICU can save her but he has exhausted everything. He doesn't have anything left to continue the baby's treatment and he feels helpless.
"I have tried every possible way to keep her alive, to take her home to her brothers but I am afraid I would lose her. I work in a cloth shop and my income is not sufficient to save her."- Ashok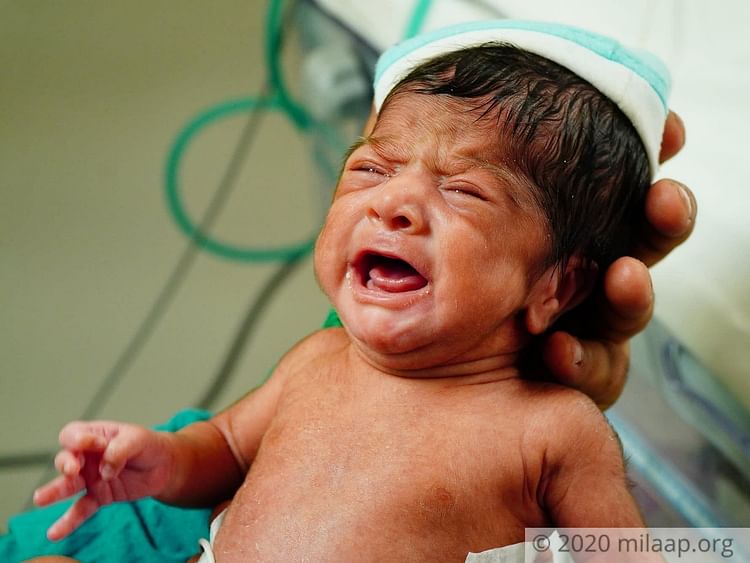 I am her mother now
"I don't care what the people say, I am her mother now. I am proud and happy that my husband took that decision. I can't go to the hospital that often as I have to look after my 1-year-old boy but I am dying to bring her home," -Kajal.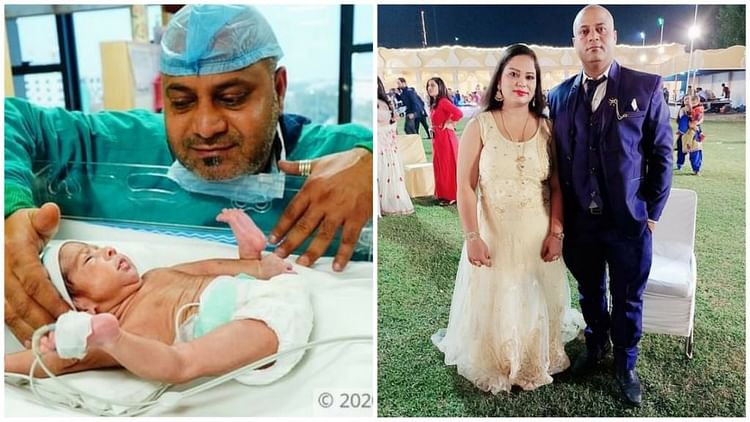 They have two sons, a 9-year-old and a 1-year-old boy, and they are desperate to start their life with their daughter too. You are their only hope. Your generous contributions can save this baby and Ashok can take his daughter home.