Just a month after she gave birth to this beautiful baby boy, Lavanya and Sathaiah were told that their baby has a heart problem and needs surgery as soon as possible. They ran from pillar to post and somehow managed to get the surgery done but within the next 2 days, the baby got severe pneumonia and is still in the ICU recovering from it.
"Doctors say that his lungs are very weak and without the ventilator support he might not be able to live… We thought everything would be fine after the first surgery but he needs another major surgery to survive. How much more pain does he have to go through? It is already too much for my little boy." - Lavanya, mother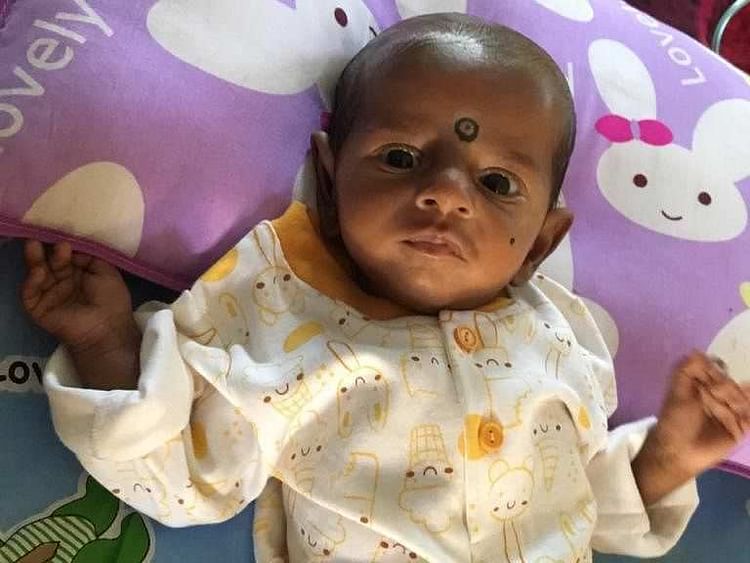 Their lives have come to a standstill now
"We had to take him to a bigger hospital in the city but it was 300 km away. We didn't have any money to take him in a private vehicle and ambulances were not available too. We had to bring him in a bus here...that too, in that condition. It was like a nightmare and I feared I would lose him along the way. "- Sathaiah
It's been 15 days since the little baby has been admitted in the ICU. His condition is much better but still, not enough to leave the ICU and go back home. He needs to be in the ICU for a few more days to fully recover. But these poor parents cannot afford the treatment cost.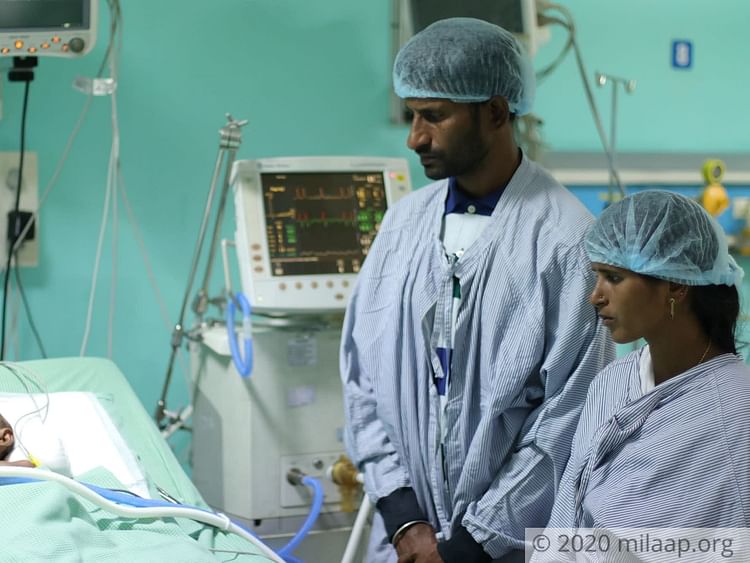 We only get paid a few hundreds in a day how will we afford lakhs
Lavanya and Sathaiah, both work on other's farms as labourers. They get paid for their work on a daily bases and for 15 days now they have earned nothing. Their baby is in a critical condition and they have no sources to get money and afford the treatment.
"We somehow managed to bear the cost till now but we have nothing left anymore, I can't let my baby...I can't watch him in pain. I just want to hold him, love him and take him home safe." - Lavanya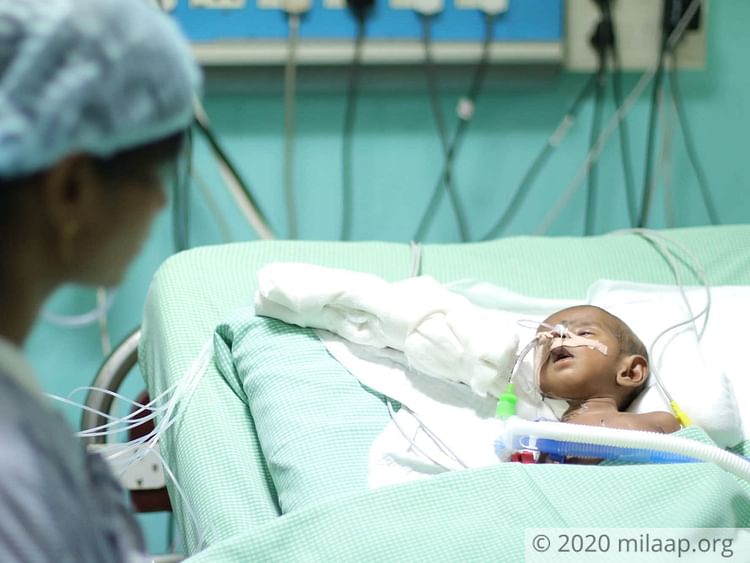 They keep waiting in the hall, fearing the worst
They haven't gone back to their village. How can they when their child is struggling to survive. They wait for doctors or nurses who come out of the ICU and keep asking about their son's condition.
"5-10 minutes in a day, that's it. We keep waiting in the waiting hall all day to see our baby just once . We are unable to sleep fearing that we might not get to see him when we wake up. I don't want to lose him." - Sathaiah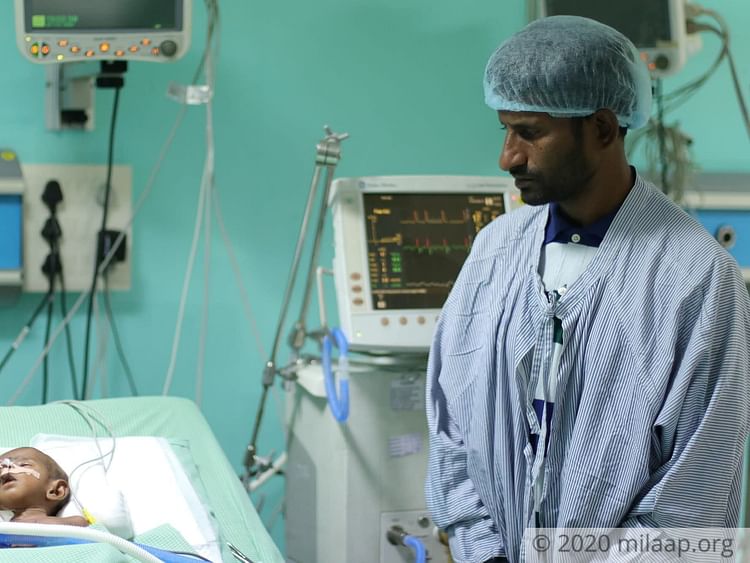 You are their only hope. Your generous contribution can save this little boy. Click here to contribute.