After having 2 miscarriages back to back, Lakshmi and Venkateswara had lost all hopes of becoming parents. When they got the news of pregnancy again after 2 years, instead of being happy, their heart was filled with fear of losing their baby this time too

.
When the tests were all good and they were about to complete the 2nd trimester, they were finally relieved and their happiness knew no bounds.
But God is testing them yet again. Their baby was born prematurely, and right now, he is struggling to take his every breath.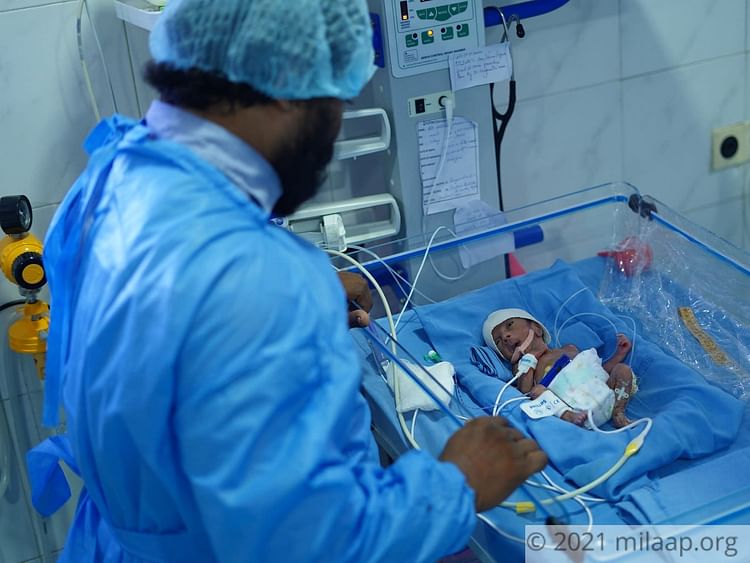 Born at just 26 weeks
Swathi's baby was prematurely born at just
26 weeks.The baby is extremely underweight and his lungs are underdeveloped as well. As a result, the little boy struggles to breathe and is currently surviving on mechanical ventilation.
"Right after our baby was born, he was taken to the ICU. When we saw him for the first time, we were terrified. We saw how fragile he was and we were scared to even touch him.

My wife, she just collapsed on the ground, unable to bear the sight of our child being in such a condition.

" - Venkateshwara, father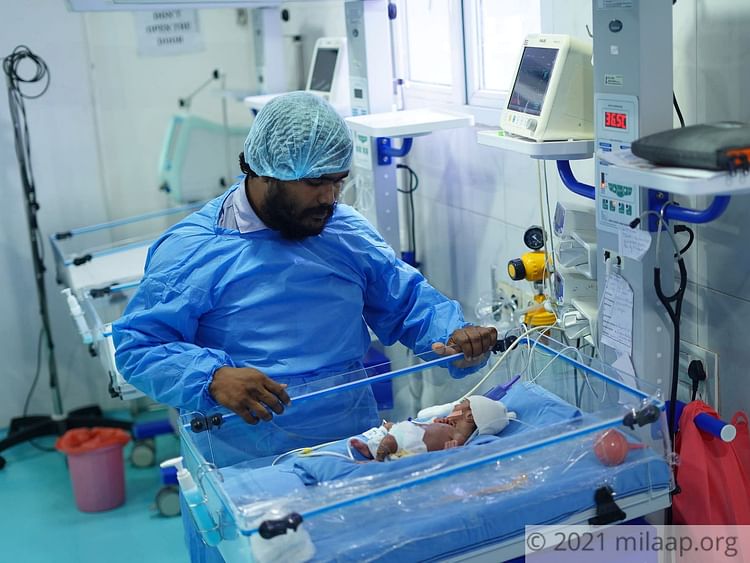 While Lakshmi is back at home, still recovering from the operation, Venkateshwara visits the baby every day without fail even if it is for just 5 minutes in a day.
He feels blessed yet cursed to be in such a situation where he is helpless in saving his child.

This baby is their first and probably their only chance of becoming parents and they are terrified to lose him too.
The baby needs prolonged NICU and supportive care for at least 8 weeks to recover. He needs to gain weight and needs treatment to fully develop his lungs, but the cost of the entire treatment is something Venkateshwara cannot afford.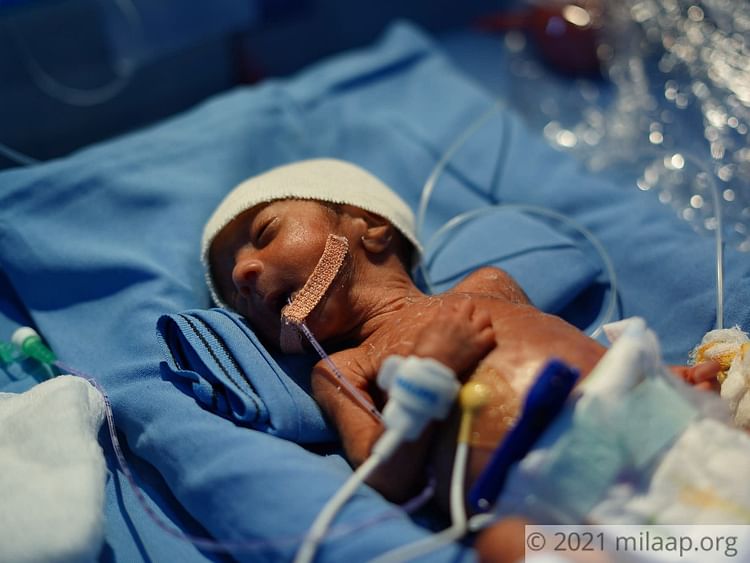 Only you can help save this baby
"I am a private employee working for a salary of 15 thousand a month. It is not much but was just enough for our small family but I never thought that my inability to earn or arrange more money will cost us our baby. I tried my best and arranged all the money I could but it is not enough. The treatment will cost 12 lakh rupees, an amount I will not be able to arrange." - Venkateshwara
Without the NICU care, he won't be able to make it. Help these parents save their newborn baby. Your generous contribution can help them. Click here to donate.