"Right after our baby was born, she was taken to the ICU, I didn't even get to see her. I had a cesarean and was still very weak to move. But I was adamant to see my baby, so they took me to her in a wheelchair. When I saw her for the first time, I was terrified. I saw how fragile she was and I was scared to even touch her. Since that moment, every minute has been no less than hell to watch my child suffer, this is not how we wanted to welcome our baby," - Geetha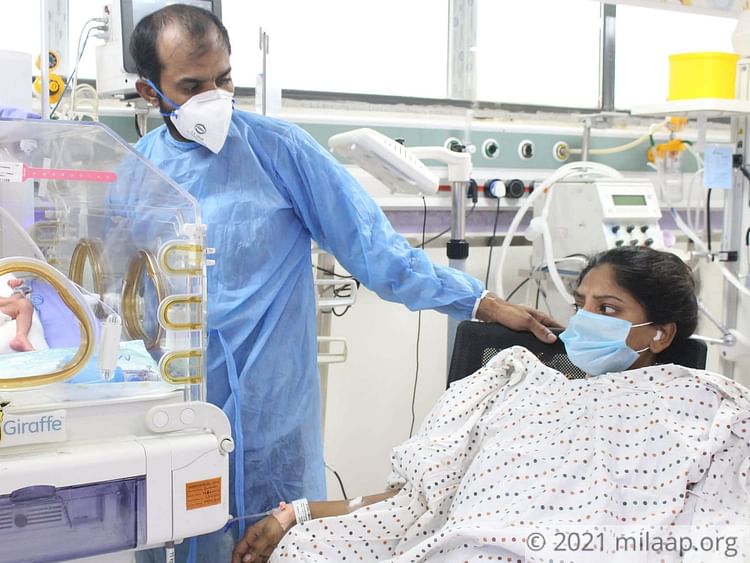 Born at just 7 months, her organs are underdeveloped
Geetha and Shanmukha's baby girl was born prematurely at just 7 months. She has extremely low birth weight and suffers from respiratory distress syndrome due to underdeveloped lungs.
The baby needs prolonged NICU and supportive care for at least 6 weeks to recover. She needs to gain weight and needs treatment to fully develop her lungs, but the cost of the entire treatment is way beyond their means.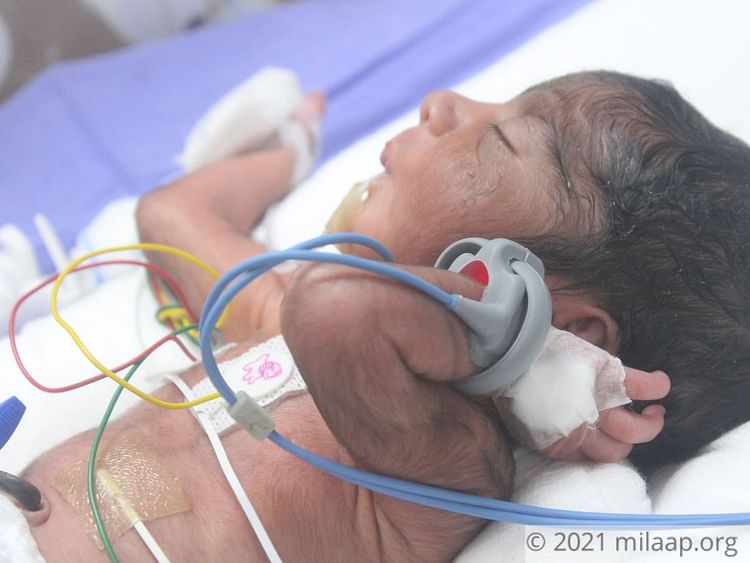 "I am just a labourer. How will I ever afford the treatment for my baby with a meagre wage of Rs 600 a day? I have already borrowed money for my wife's treatment, and I am unable to arrange any more. I have never felt this helpless. I never thought I would have to see my child suffer like this." - Shanmukha, father
Shanmukha is running a pillar to post to arrange funds for his daughter, but sadly, due to the recent loan he took for his wife, no one is willing to lend more.
She just keeps staring at her for hours, if she loses her…
"My wife, she is still very weak after the delivery but just doesn't take rest, neither does she sleep much. She constantly keeps worrying about the baby...keeps staring at her for hours and prays all the time for her. If she loses her, she won't be able to take it this time. And nothing I say consoles her heart."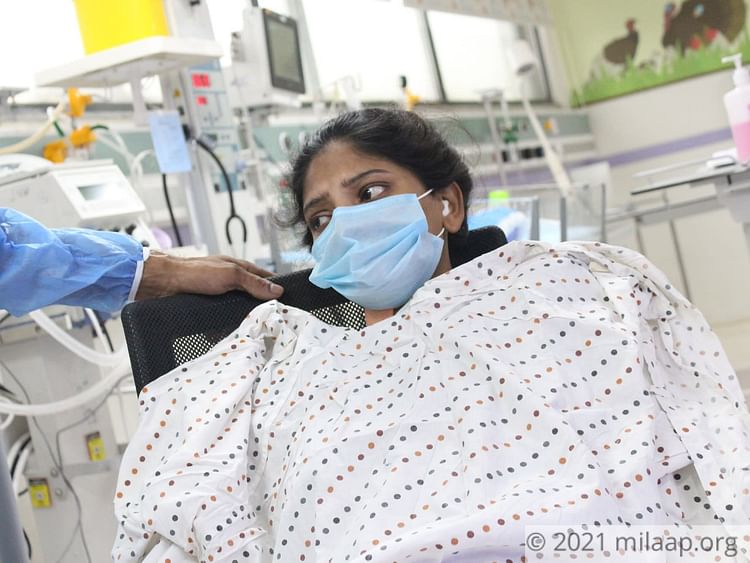 The entire treatment will cost these parents 9 lakh rupees which they cannot afford. They need your help. Only you can help save their baby and give her a second chance at life.