Vinoth and Dharani were elated when a beautiful baby girl was born to them. They started making innumerable plans but in just a month everything changed for the worse.
"Her eyes started to roll over and she couldn't even breathe at all. It was scary to see her like this and so we immediately took her to a doctor," - Vinoth, father.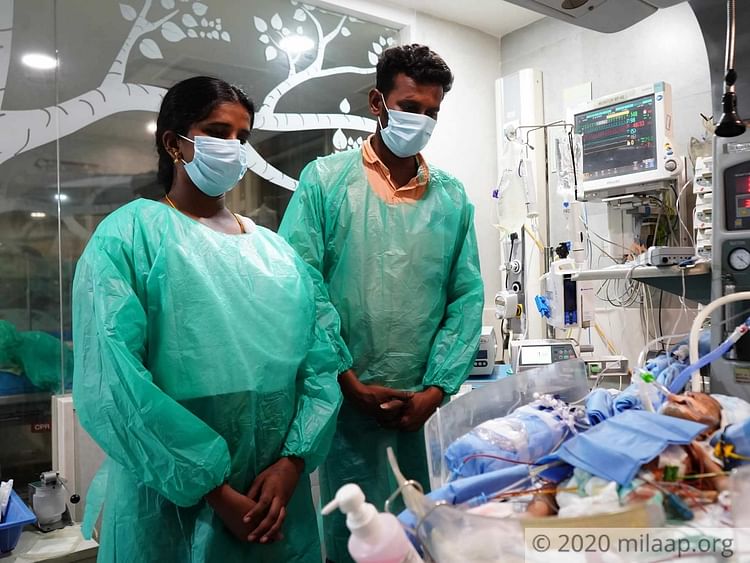 You have to take her to Chennai, we can't save her here
Dharani's baby girl was born with mild breathing trouble. After a short stay in the ICU, she was, however, sent back home. But Dharani noticed that her daughter was unusually cranky at times. Elders in the family assured Dharani that she would get better in time.
"But that didn't happen and now she is lying in the ICU, yet again. Fighting life and death. And we are helplessly watching her. I still remember that day when doctors in Madurai gave up and asked us to immediately take her to Chennai. We didn't even have the time to change our clothes or make some food for the way. We just sat into the ambulance and left for Chennai, praying that my daughter is alive by the time I reach," - Dharani, mother.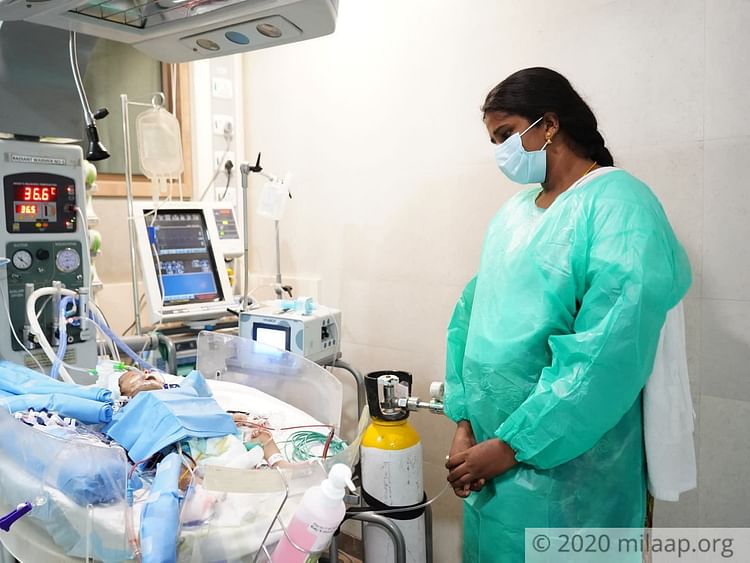 Her surgery is over but she is still critical
The baby's condition was so severe that she had to undergo an immediate surgery. Yet she is still not out of danger. She needs at least a week more of ICU stay and medical observation. But Vinoth is scared that he won't be able to afford that.
"All those tubes running around her - it just scares me. I keep thinking if I would be able to bring her back home. She is too weak to breathe on her own. She needs constant care and here I am unable to do anything for her…," - Vinoth can't stop his tears.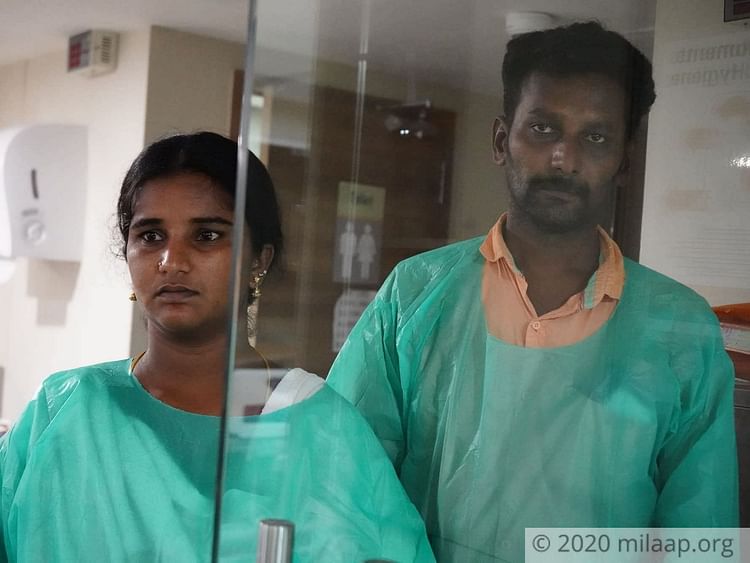 I might lose my job, how will I save my daughter
Vinoth works as an assistant in a ration shop in Madurai. He had to leave the city all of a sudden because of his baby's condition. Now his employer has given him a week to return back or else has told him that he won't have the job.
"I have never felt this helpless in my life. My elder daughter wants us to come home with her sister, my younger one is battling death. And now, very soon I won't have a job. The only way I can save my family is with your help," - Vinoth.
With no savings and only Rs 7000 monthly salary, Vinoth is desperate. Even a small contribution will go a long way to help them.