"Throughout my pregnancy, I was told to be careful because I was carrying triplets. I was blessed with three little miracles and I wanted them to be born healthy. I followed my doctor's advice word to word. I did everything right, I know I did… So, why did this have to happen? They are so small, fighting for their lives that has barely even started. No new mother should ever have to go through the pain of seeing her babies like this"

- Rajasree, mother
Only 2 months before she was due, she went into labour
After a hellish year that Dilli Babu and Rajasree had to live through,
the news of Rajasree's pregnancy gave them a new-found hope.
And their joys only multiplied three-fold, when
they learned that they were having triplets
. But 3 days ago, Rajasree's water burst and
she went into labour earlier than anticipated.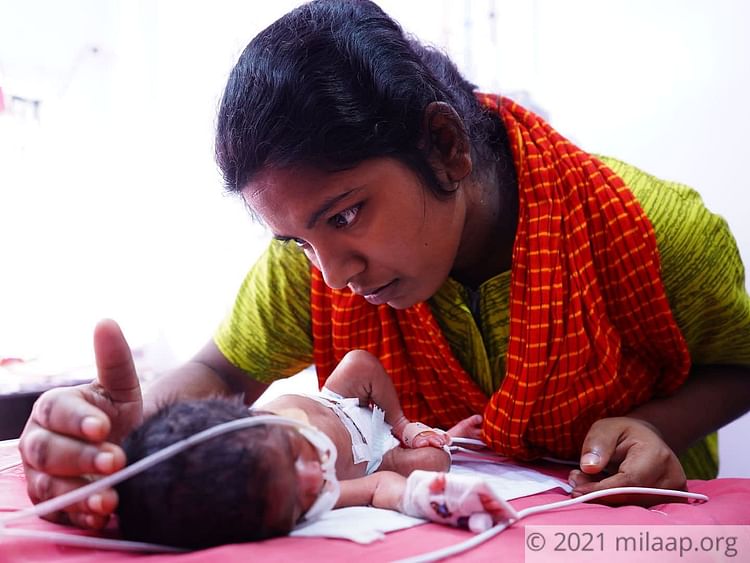 She was about
2 months away from her due date
, and fear coursed through the first-time parents at the thought of losing their babies. Rajasree was rushed to the hospital, where
she gave birth to premature babies - 2 boys and a girl
.
"I had been preparing for when the time came for our babies to be born, but I didn't think it would be this early. Just as soon as I heard their first cries, I saw them being wheeled away to the NICU because they were having breathing troubles. We haven't even had the chance to hold them in our arms yet. I barely even get a few minutes a day to see them and it just breaks my heart." - Dilli Babu, father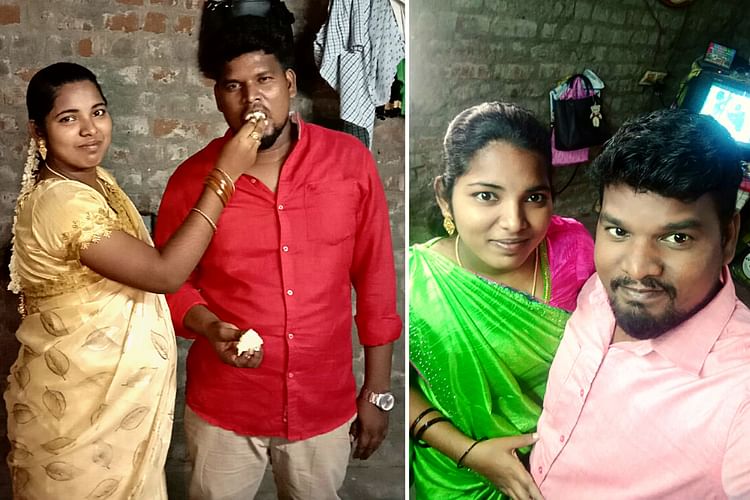 Her cervix dilated when she was 5 months pregnant, putting the babies' life at risk
"When I was 5 months along in my pregnancy, at my regular checkup they found that my cervix had started to widen. The doctor advised that I abort one baby, or else it could cause severe complications because I am a young expectant mother. I couldn't even think about giving up any of my babies. So, I underwent a procedure to get stitches, in the hopes that I could carry full-term..." - Rajasree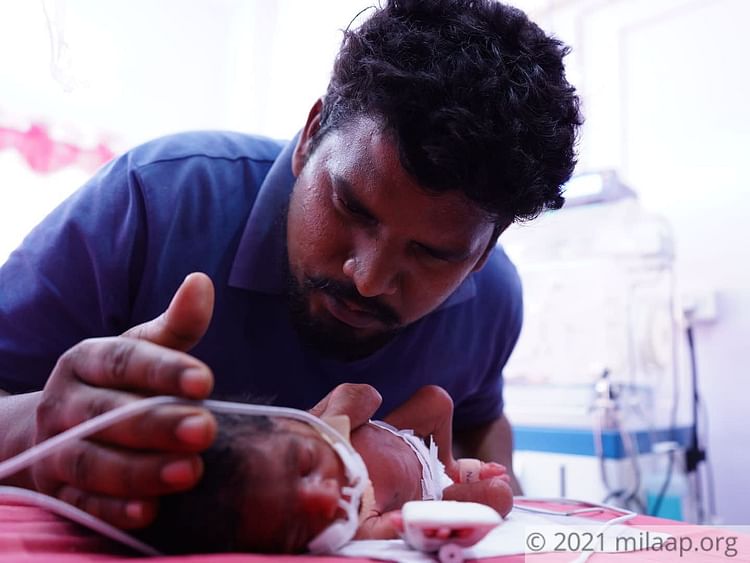 The babies are extremely weak and need prolonged NICU stay to recover
Rajasree's babies were
born underweight, each barely weighing 1kg
. They suffer from
Respiratory Distress Syndrome
and have spent every moment since their birth in the NICU hooked to a mechanical ventilator.
They need to remain in the NICU for at least 3 months to make a full recovery
, but their parents can never afford the expenses.
"My babies are currently incubated in the NICU, where we're not allowed entry. I have been discharged and advised to remain on bedrest at home to recuperate. But my worries and fears don't even let me sleep peacefully. I yearn to hold them in my arms. I haven't even been able to feed them yet. Instead, I have to pump milk every other day so the nurses in the hospital can feed them. This is not how I envisioned starting my journey into motherhood." - Rajasree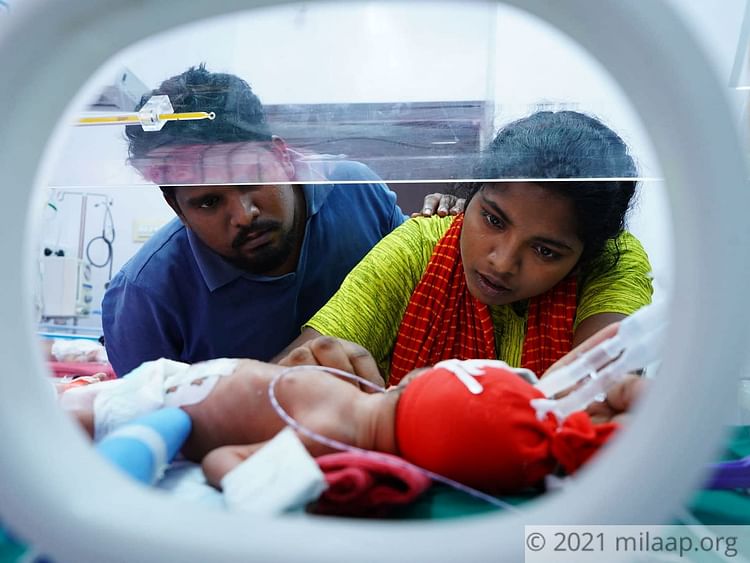 The treatment for each baby will amount to about INR 8 lakhs, which means
it would cost these parents a total of INR 24 lakhs to save their babies
. For Dilli Babu, who lost his restaurant job during the pandemic-led lockdown, this is an unimaginable sum to afford. These days, he can only make a living through catering for functions, but that too is a rare occurrence.
With absolutely nothing left after spending
INR 5 lakhs by borrowing from relatives and friends and selling all their valuables
, these new parents have no means of affording their babies' treatment. They need your help.
Your contribution can save their babies' life and fulfill their wish of having a little family.
Click here to donate!