"It was only a year after my elder daughter had her little heart operated upon. There was some problem in the valves and we spent lakhs to save her life; the surgery almost left us bankrupt. Just when things were settling down we were shocked to find out about my younger one's failing heart. Doctors have given us a month's time to get her a surgery but… how will we save her when there's nothing left? Look at her smiling for a photo... She isn't even aware that she is dying. It's disheartening!" - Jaichitra, Mother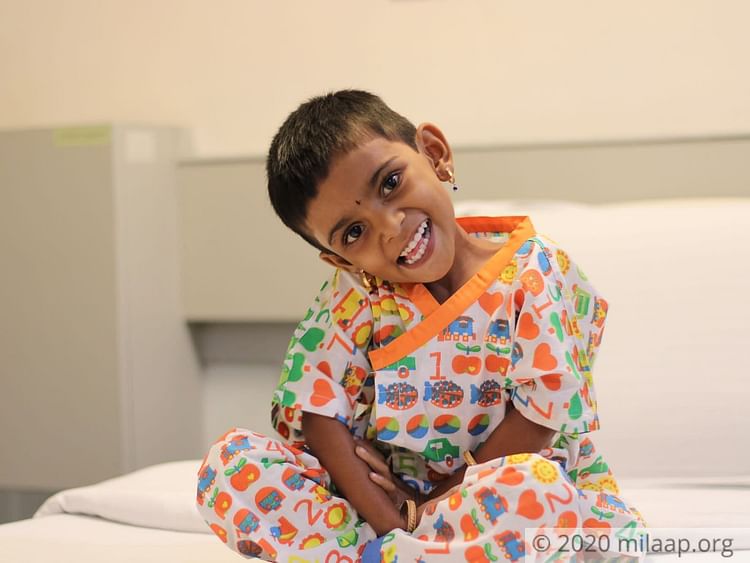 When 4-year-old Anushka started exhibiting similar symptoms to that of her sister, her parents took her to the hospital immediately. Their biggest fears came true when the scans showed multiple holes in the kid's heart.

'Our whole world crumbled when the doctor said Anu had a heart problem, just like her sister'
"Anushka woke up one day with her skin being bluish, too tired to even stand up. She was struggling to breathe, and within a few minutes she collapsed in front of us. All this reminded us of the time we diagnosed our other daughter's problem, and while we rushed her to the hospital, I kept praying for her to not have the same sickness. But the prayers went unfruitful. My daughter is here now admitted in the hospital, having only a month left to live if she doesn't get her surgery." - Periyasamy, Father
Anushka is
diagnosed with multiple holes in her heart and a blockage in the valves that hinders blood flow to the lungs
.
She has already undergone one minor surgery, but she needs complete intracardiac repair which includes open heart surgery and a procedure that increases blood flow to the lungs.

But where will I go to, whom will I beg for such a huge amount?
"We need to get her a surgery within a month. I need to pay 10 lakh rupees, or else my child will not survive. Every day her condition is getting critical. She barely eats and is getting weaker. The thought of affording such a huge amount keeps haunting me. I cut and sell firewood for a living. How will someone like me who pay money in lakhs within such a short period?" - Father
Periyasamy had already pawned his small piece of land and borrowed money from his friends and family for his elder daughter's surgery.
With no savings left and neck-deep in debt, he is struggling to find a way to save his little daughter
.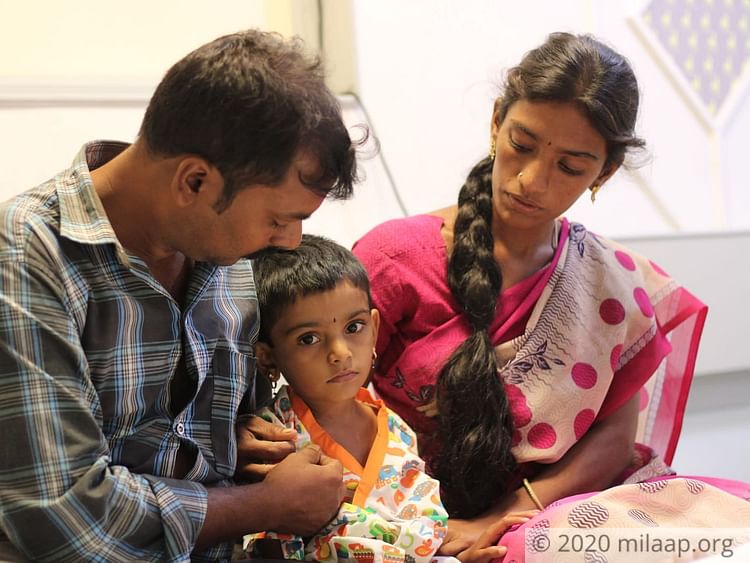 "I have nothing left to sell, and my friends and family are hesitant to lend me money again, thinking I won't be able to repay. I'm struggling to even make ends meet. You are our only hope. Please help our dying daughter get surgery..." - Father