"I was standing by his side when the doctors were giving him an injection. He turned to my side crying in pain, trying to shout 'Pappa…pappa". He couldn't. It was just air. His voice failed him and he looked so afraid and helpless. My wife and I stood rooted to the ground, tears running down our face. We wanted to hold him; to console him. But neither could we move, nor say a word. Why did cancer choose our son?" – Naresh, father.

When his nose bled, they blamed the heat...who knew it was a deadly cancer?
The year was 2018, and

Anuj was on his summer vacation having the time of his life when his nose started bleeding, but they blamed the sun, and let it go.

But weeks later, Anuj fell terribly sick. A few more weeks later, he was diagnosed with a deadly cancer.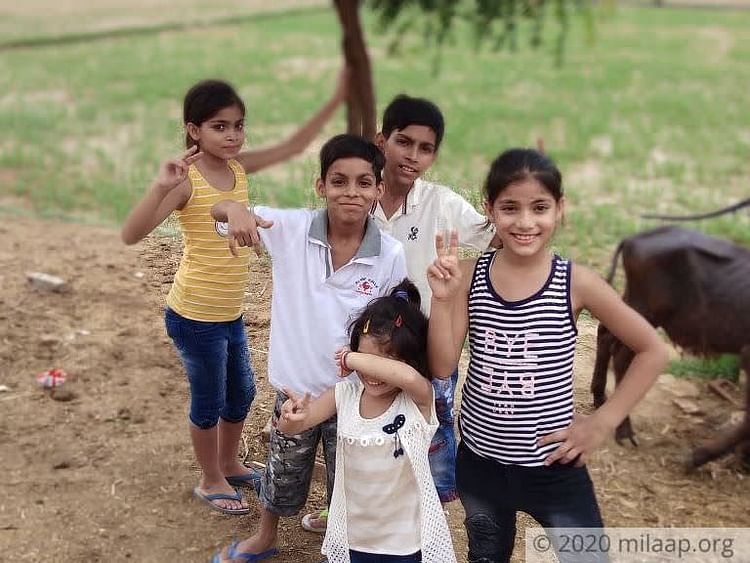 "We took Anuj to our family doctor when his fever did not leave. Having been Anuj's doctor for years, he seemed shocked at the results. He asked me to come back later, for the report.

By the time I went, the doctor had run the same test multiple times, and he still wasn't convinced. Anuj was fighting blood cancer, he said. In an ice-cold AC room, I began sweating profusely, and shivering. I couldn't comprehend a word the doctor said. All I could do was cry…

" – Naresh.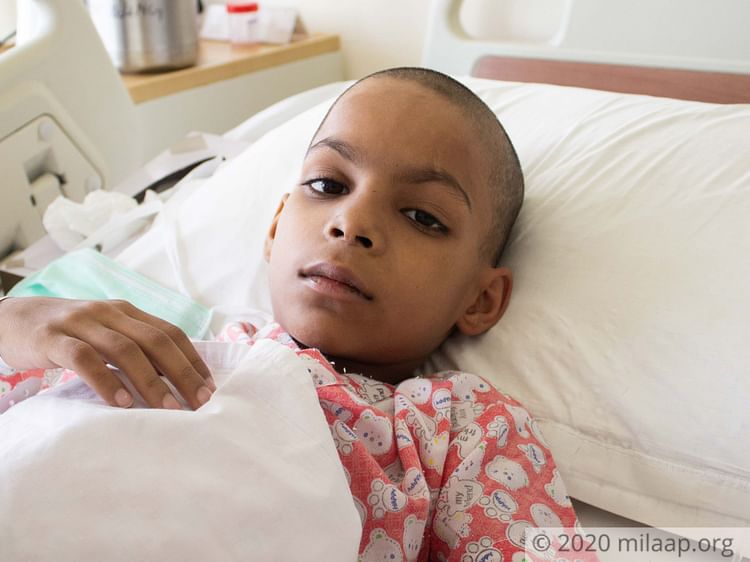 Crying, vomiting and screaming in pain, he won his battle with cancer
Diagnosed with acute lymphoblastic leukemia – a cancer of the blood and bone-marrow, Anuj was admitted for chemotherapy.
After 4 months of suffering, he was declared cancer-free.
"Those months of treatment were a nightmare.

His hair fell. He wouldn't eat, speak or sleep. He spent all his day vomiting the food he struggled to eat. He had not an ounce of strength. But in the end, it helped him beat cancer

. But he wasn't the Anuj we knew. He was now quieter, and seldom went out to play.

He wasn't the boy who ran around recklessly.

He was very careful…he knew he couldn't afford to get hurt." – Pooja, mother.
But the cancer came back
"We'd been taking him for check-ups religiously.

But all through the lockdown, we couldn't step out of our house. In August, when we did get to get him tested, we learnt his cancer was back. Our world collapsed.

We couldn't bear to put our son through hell once again! But what other choice did we have?

" – Pooja.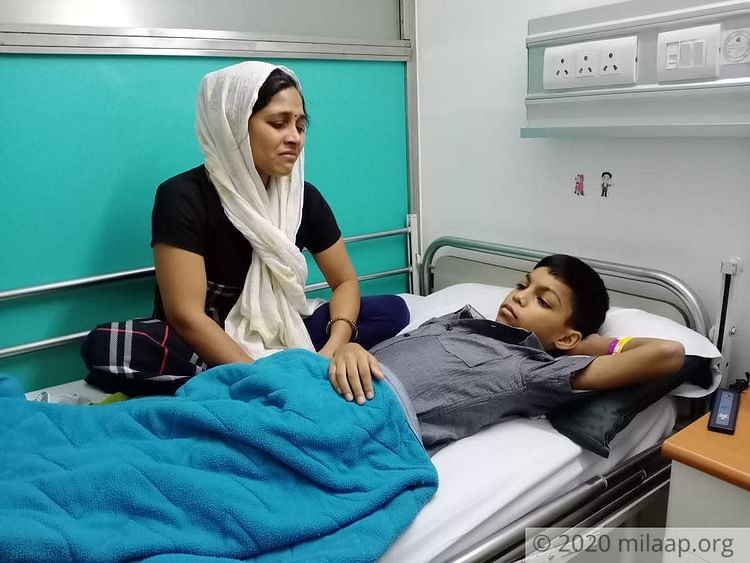 Naresh can't afford the only treatment that can save his son now
This time, a chemotherapy won't suffice.

Only a bone-marrow transplant can save his life, and rid him off of cancer.

But Naresh is still neck-deep in debts from before.

At a time when affording two meals a day is difficult, Naresh, a store-keeper can't afford a transplant with his salary of Rs 8,000 per month.
"I've exhausted my savings, and the list of people I can borrow from.

But even when they couldn't afford to contribute money, they donated their blood for Anuj.

Everyone's fighting to cure him. But 31 lakhs is huge. Our boy bravely fought cancer once. But again?

He's only a 11-year-old, after all. How much more pain should he face?

Help us, please." – Naresh.
Your generous contribution can help this family save their once lively 11-year-old. Click here to help them.