It took 2 hours to airlift our son from Ranchi to Delhi. It was a harrowing experience, he was in such a critical condition... He was unconscious almost the entire way. The only times he woke up were to vomit blood all over himself. He would cry for a moment, and then pass out again.
A few minutes before we landed, the doctor flying with us told us to prepare for the worst.
We... didn't know if our son would be alive by the time we reached the hospital.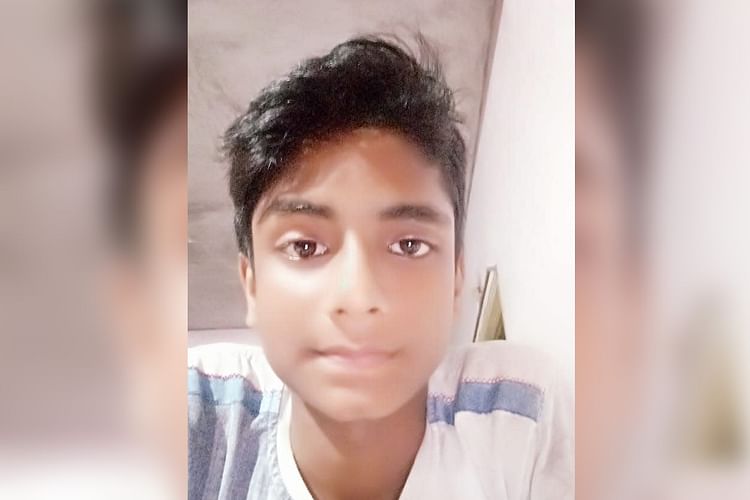 That was a little over a month ago. Since early February of this year, 12-year-old Ankit has been battling severe liver disease. Though his parents tried their best to get him treated in their hometown of Ranchi, that night Ankit's condition became more critical than it had ever been, and he needed an urgent liver transplant procedure done in Delhi. With not even a minute to waste, the sick boy had to be airlifted. Once in Delhi, his condition was stabilized, and to the utter relief of his parents, his transplant was done successfully right after.
"We had thought that would be the end of it, that our son would finally come home but..." — Neetu, mother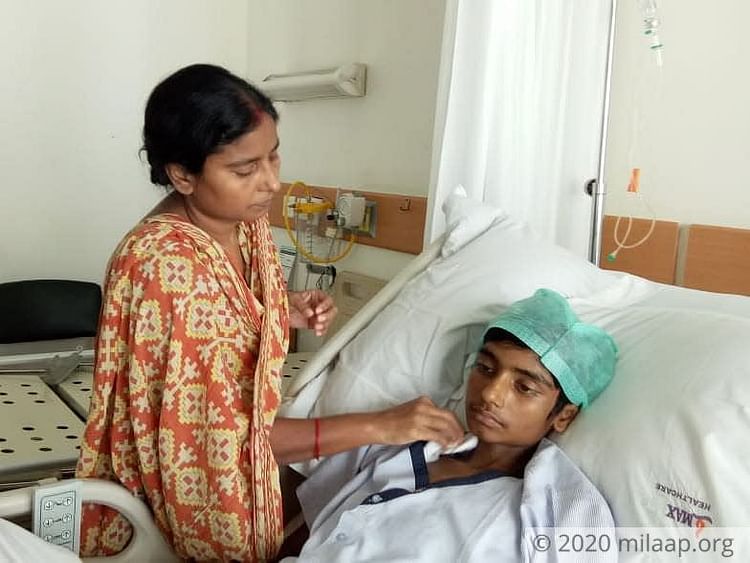 His transplant has now failed, and his condition is worse than before
"That night, our Ankit's situation was such that even a second's delay in getting a liver transplant could've killed him, so as soon as we found out that I was a partial match, we got the procedure done. The doctor had told us then itself that there was a chance his body could reject it, but we didn't have the time to test our daughter or my husband as well. Ever since then I've been hoping and praying that my liver would be enough to keep my son alive but now... he's even sicker than he was before! Is it my fault? Is my son dying again now because of me?" — Neetu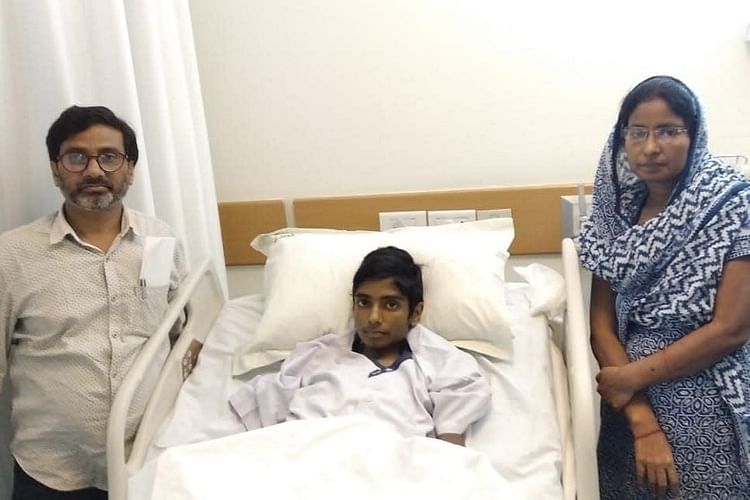 Ankit needs a liver transplant, but his family can't afford it
Only a liver transplant from his older sister (a full match) can save Ankit's life now. The poor boy is suffering from constant pain, frequent infections, and daily fevers, to say the least. He can also feel himself getting weaker and weaker, and he's old enough to know what this means.
"He keeps talking about death like it's just something that's about to happen! He knows I spent every single paise I had for his first transplant and that I have nothing now, so he keeps telling me that it's okay, that I shouldn't worry! A child shouldn't have to think about such things!" — Kumar, helpless and desperate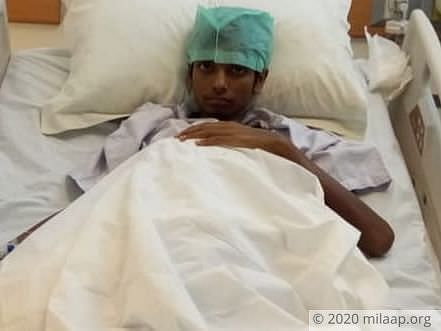 His father can't save him a second time, he needs your help now
Kumar is a civil engineer in a small firm. He has already spent tens of lakhs trying to save his son's life once. Some of it from his own savings, some of it from kind strangers, most of it from loans. His son now needs another 25 lakhs to survive, and Kumar doesn't know what to do.
"I just... I can't believe that a 12-year-old is having to face death a second time in as many months.

The first time I was able to save his life but... I need help this time.

Please, please do what you can." — Kumar
Little Ankit does not deserve to die. He's just a child, he's 12-years-old. There are so many things he hasn't even had the chance to dream of doing. Click here to donate, and save his life.