Adrita started to walk as soon as she turned a year old. Her growth was significantly faster than the other kids and she had no symptoms of illness at all. But everything changed for this healthy little baby within the next two months.
Her steps trembled and her eyes and body turned yellow.
Your daughter has cancer
"I stood there all blank, wondering how this could even happen... All her vaccinations were done on time. She was fine until yesterday; how can she have cancer now?"
Adrita was diagnosed with one of the rarest types of cancer - Langerhans Cell Histiocytosis (LCH).
The parents didn't even have time to understand or accept the situation, her chemotherapy started immediately.
Her liver is failing, she needs a transplant immediately
If cancer alone wasn't enough, Adrita's liver is failing too and no medicine is working to fix it. Her liver has grown so big now that it is double the actual size for a one-year-old baby.
"Her stomach is growing bigger each day and it's like it will burst anytime. The liver is even pushing against her lungs now, making it difficult for her to breathe. My little girl must be in so much pain, she cries all the time and doesn't let us touch her. I am unable to watch her like this…" - Arpita, the mother, unable to continue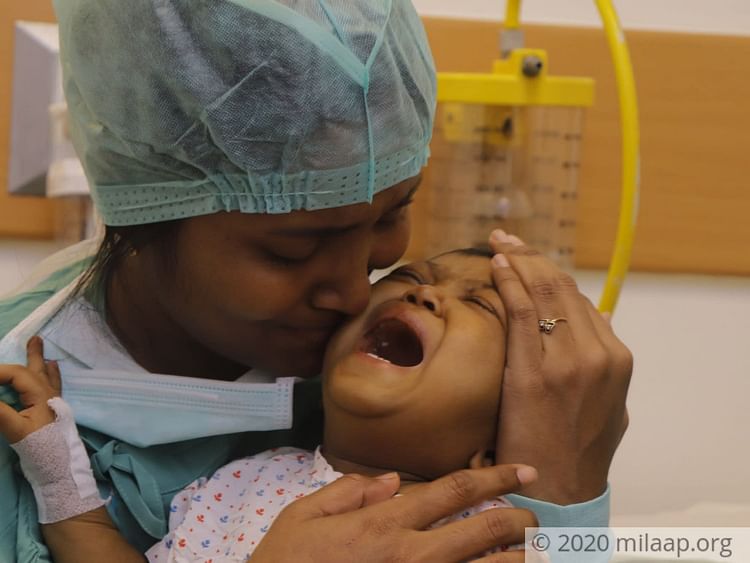 If her treatment is delayed, we won't be able to save her
Without the liver transplant, her cancer treatment cannot start as the chemotherapy can cause further damage to the failing liver;
and without chemotherapy, her cancer can spread into other organs and damage them just like her liver.
"No child or parent should go through such a painful time. Chemotherapy was healing her but now her liver... I am helpless, unable to afford anything anymore."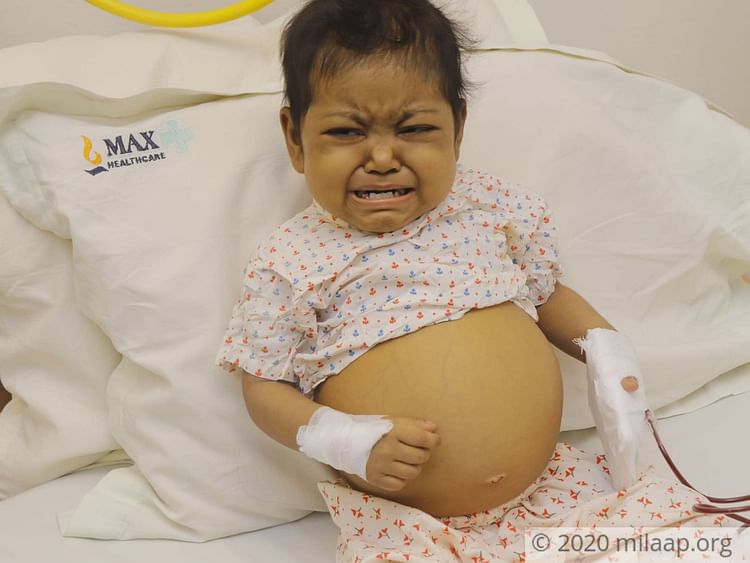 Bibhas works as a medical representative and has exhausted all he had so far. He needs your help to save his little daughter. Your contributions can save Adrita from this deadly disease. Click here to contribute.