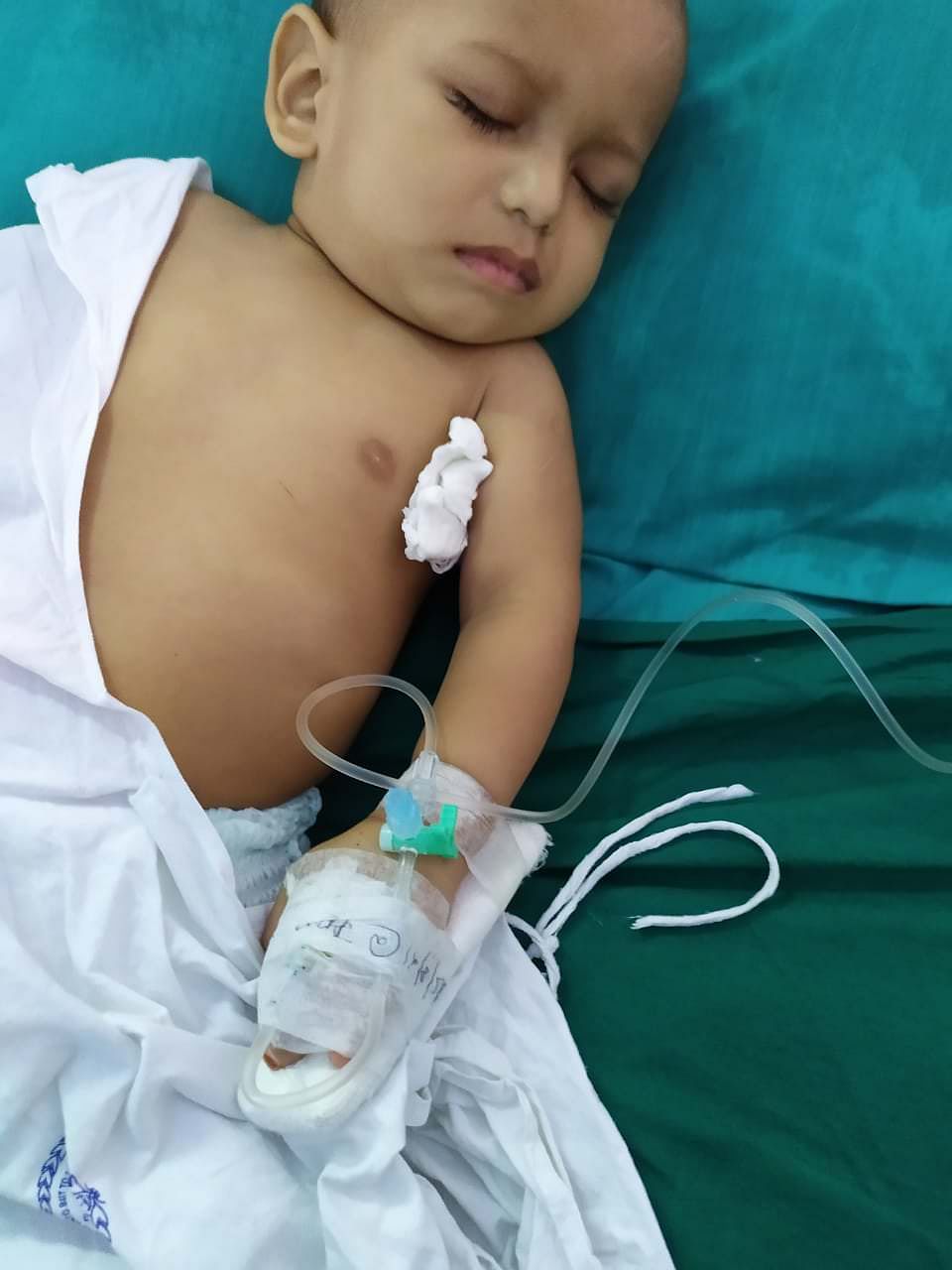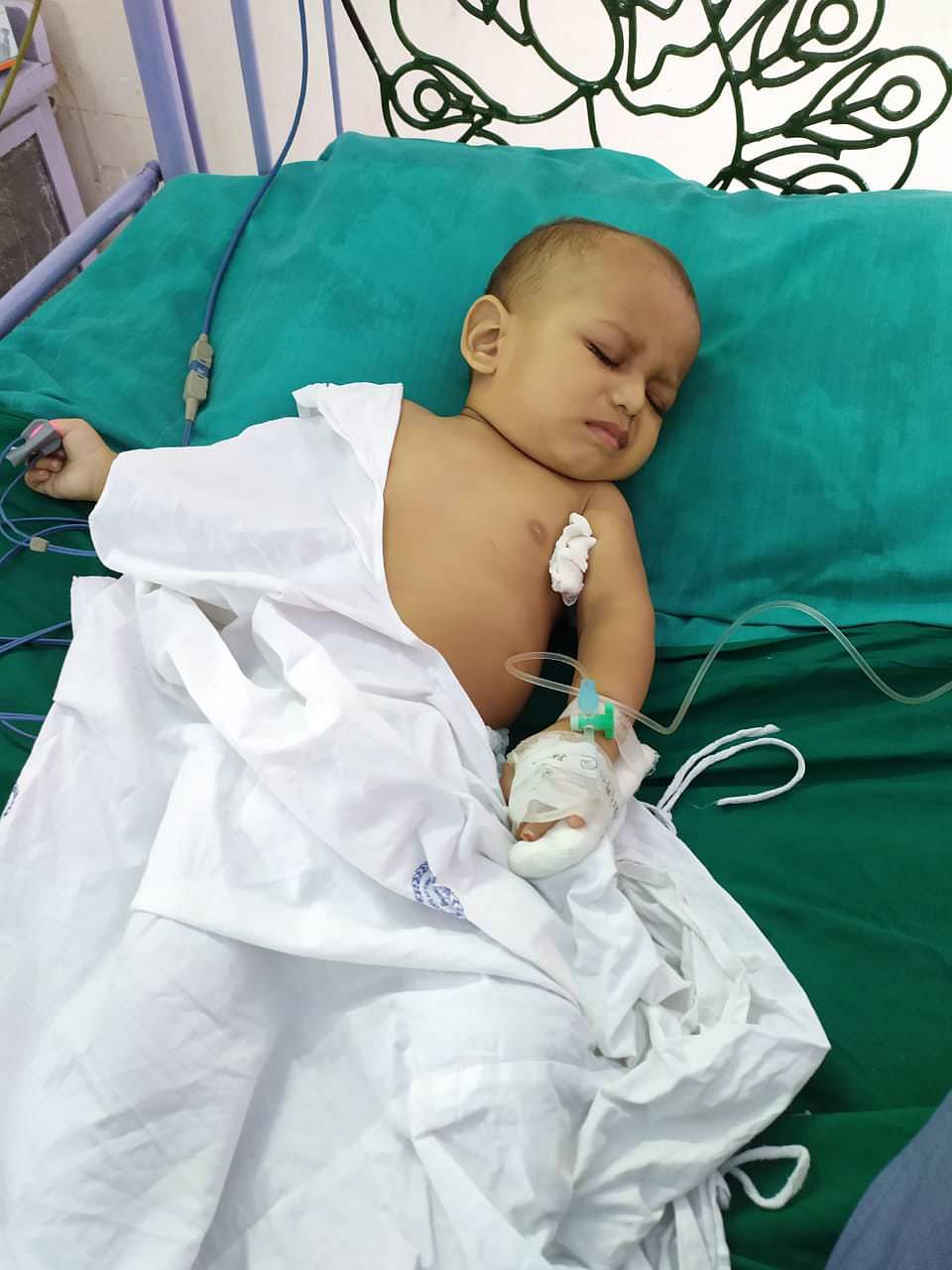 Affan recently stopped crawling and sitting. He used to lay down and cry continuously. His body stopped responding a couple of months back. When we noticed that his symptoms are drastically increasing, we got a CT scan done in which
Diffuse Hypodensity
was seen in his brain. He suffered from
brain stroke
. The local doctors said they cannot treat such a disease anywhere in Jharkhand. So we somehow managed to reach CMC, Vellore. All our money is already exhausted in getting the tests done here at Vellore. We need money for his further treatment here at the hospital. He is on saline for consecutive three days now.
This small kid is in a lot of pain.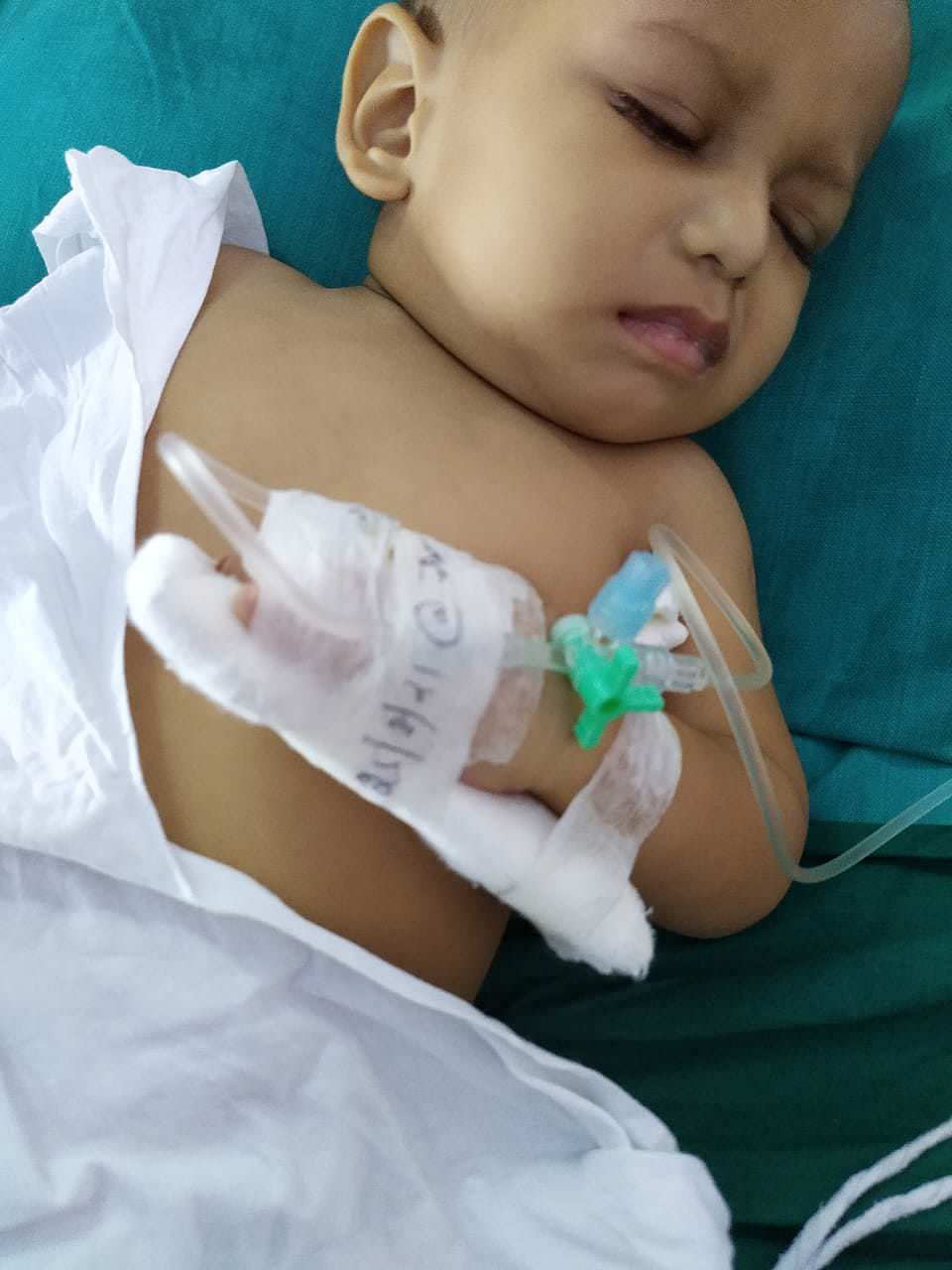 We urge you to please donate whatever you can to save his life.