Due to the COVID-19 situation, all schools have been closed. Basis our research, we are
not expecting schools to open till next year
. While private schools are conducting classes online, govt. schools are not able to conduct such classes as:
50% of the kids studying in govt. schools do not have a smartphone at home
25% of the kids who even have a smartphone have network problems and hence, mobile internet is not able to uninterrupted video calls
Some kids who even have smartphone as well as internet connection get access to the smartphone for a limited time as the phone belongs to their father who needs the phone most of the times. Even in the free time, the phone has to be shared with siblings
Thus, effectively only 10-20% of the students have proper access to phone and internet to attend uninterrupted classes. Students of
grade 9-12 are most affected
as they would have least time to catch-up before their exams. For grade 12, it could even impact their possibilities for admission to colleges and performance in entrance exams.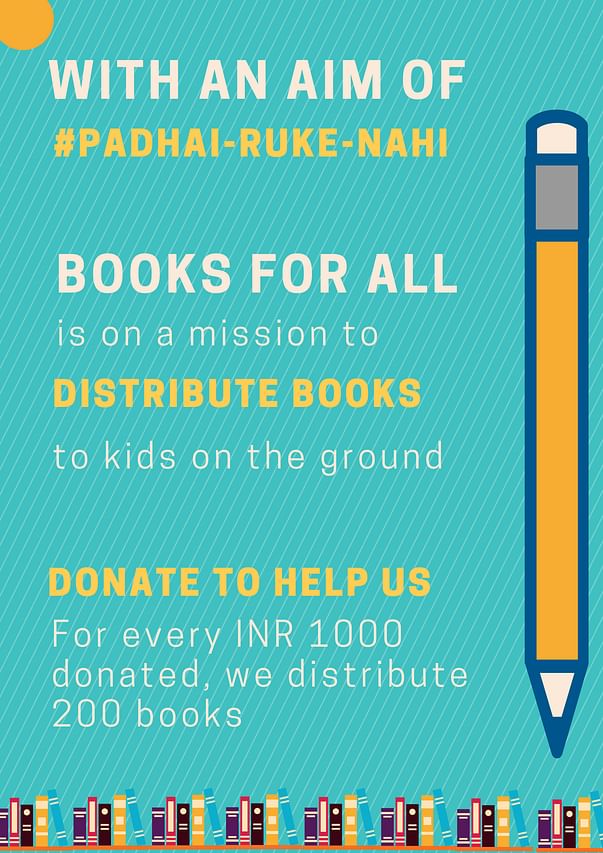 Due to these conditions, the learning for govt. schools kids has come to a halt. Basis more research, wherever schools have closed for 4-5 months in the past (e.g., Somalia and African countries during Ebola), the learning level of kids depreciated and it took them 6 months – 1 year to come back to their earlier learning levels.
To prevent such a situation, Books For All has already distributed 10,000 books to kids from low income communities. In phase 2, we aim to distribute around 1 lakh books to kids and experiment with BooksForAll libraries in slum communities in Delhi-NCR