"HUNGER is not an issue of charity. It is an issue of JUSTICE."
Despite industrial and economic development and while India produces sufficient food to feed its population, it is unable to provide access to food to a large number of people, especially women and children. What is the point of all the development if millions of people are still going hungry?
NO ONE deserves to go to sleep on an empty stomach! Yet, 19 crores of our people are forced to sleep on an empty stomach, with as many as 4500 children under the age of 5 years die hunger-related deaths, every day.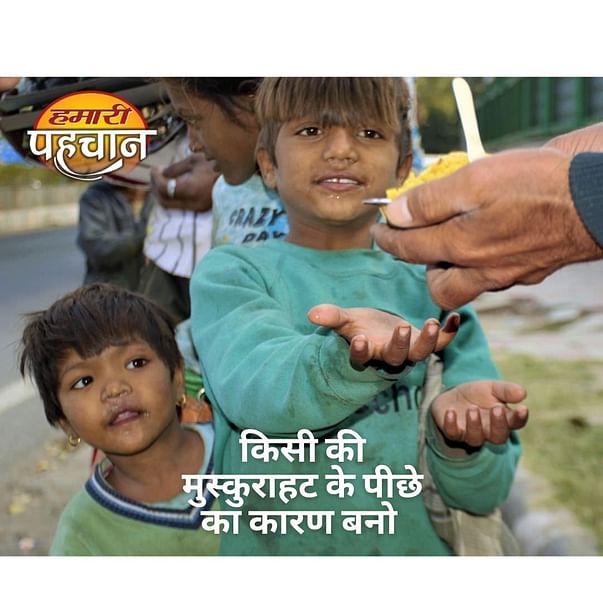 Food is a basic NECESSITY and everyone has the right to access food. No one should be deprived of it and food must be physically, socially and economically accessible to everyone.
The pandemic has doubled the poverty in India ultimately leading to food insecurity and shortage which makes it even more important for us to do something about this terrible situation.
Lack of nutritious food has led to malnutrition in millions of Indians. Malnutrition decreases the body's immune system capacity. One of the major causes for malnutrition in India is economic inequality and lack to access to facilities. India is one of the highest-ranking countries in the world for the most number of people suffering from hunger. More than one-third of the world's malnourished children live in India. Also, due to lack of food, a lot of people die of starvation. This needs to stop!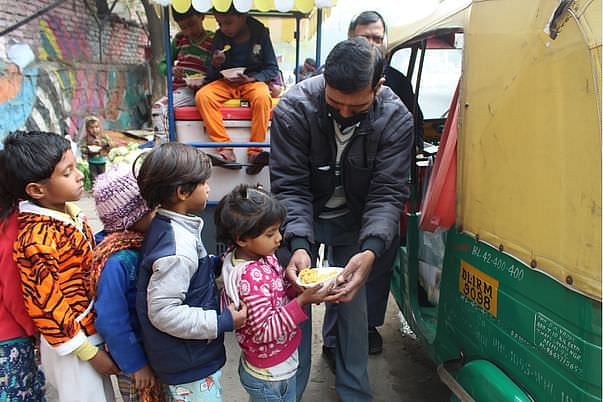 So, there is an NGO called HUMARI PAHCHAN which has taken a great initiative to eradicate malnutrition by distributing food to the underprivileged . I, Fallak Makhija have been working with Hamari Pahchan NGO as a Volunteer
on the cause "MALNUTRITION". My aim is to provide sufficient food to the needy people who can't afford a single meal for them and their families. I wish no one has to sleep on an empty stomach and I hope nobody suffers from malnutrition or hunger. Please support Hamari Pahchan and donate as much as you can to save people from malnutrition and starvation. Your one contribution will make a lot of difference. Please come forward and do your bit as responsible citizens of the country. No amount is big or small, it's the contribution that matters! You can donate for a one time meal i.e. Rs.50/-
So, we have decided to help them with the monthly distribution of Ration.

Basic necessities for 1 family: Rs.2199/-
Basic necessities for 10 families: Rs.21990/-
Basic necessities for 35 families: Rs.76965/-

Ration for 1 family includes:
( Three types of Pulses, Rice, Atta, Eggs, Tea, Sanitary Pads, Soap, Shampoo, Cloth and Utensils washing powder)