"When you love someone very dearly, you pay the price of it by seeing them suffer. For 2 years I have been asking God, why didn't I get detected with Blood cancer instead of her? I don't have the heart to keep hearing her cries anymore." - Satish, father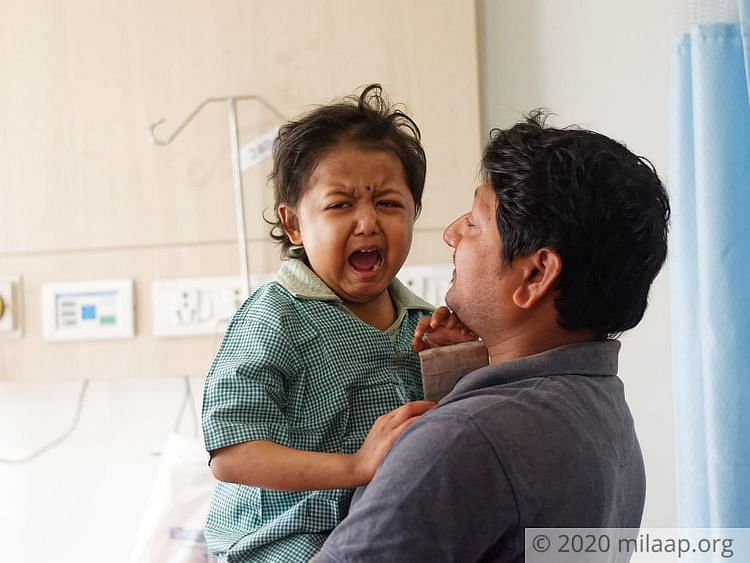 In November 2018, Satish and Sampa were returning from their wedding anniversary celebrations with their kids, Ayushi and Anushka. Soon after coming home, Ayushi started vomiting. Thinking it was due to outside food, they let her rest but the very next day, Ayushi fell down just before she was leaving for school. She tried to get up but she kept falling and was feeling weak. After getting numerous tests done, they found out she has Acute Lymphoblastic Leukemia (blood cancer).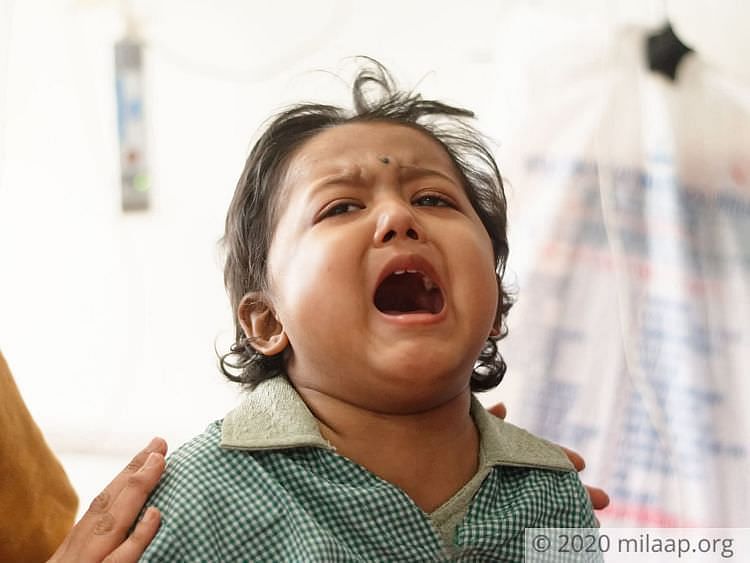 Their younger daughter doesn't recognize them anymore
Since that day onward, Satish and Sampa have not slept peacefully even once. To get Ayushi treated, they had to leave their younger daughter Anushka, 8 months old at the time, with Sampa's mother. It has been 2 years now and she hardly recognizes them.


"We just want our kids to have the best life but we are failing. We both have to be with Ayushi 24x7 as the heavy doses of chemo makes her very weak and nauseous. One day, she cried because she saw herself in the mirror and asked us where did her hair go? She thought the nurses who give her the painful injections took it away when she was sleeping." - Satish, father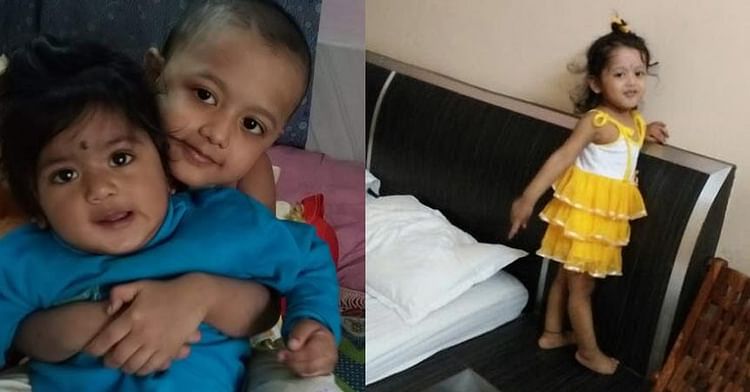 (L) Ayushi with her 8-month old sister Anushka (R) Ayushi before cancer
This is not the childhood I had wished for them
Amidst all this, it is very difficult for Satish to continue his work. He is a salesman at a mobile company and his income is not sufficient to fight his daughter's cancer. On the other hand, Sampa is constantly living in fear of losing Ayushi. She breaks down every time she sees her daughter suffer in pain in front of her.


"I cannot describe the last two years of our life. It has felt like an eternity of misery. I have to stay away from my younger daughter just so that I can save my elder one. I don't want anything now, but for Ayushi to make it, and for Anushka to come home. I want to see both my daughters grow up, go to school, fulfill their dreams and be happy. This is not the childhood I had wished for them to have." - Sampa,mother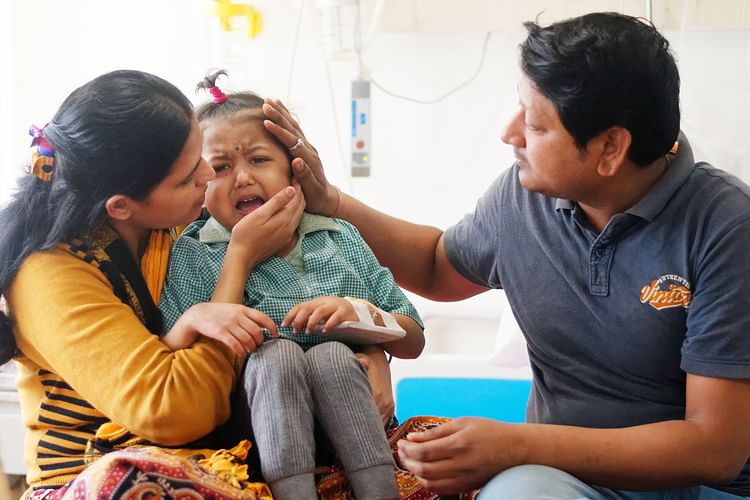 Just when she was about to be cured, her cancer relapsed
Ayushi had shown significant improvements in 2019 after completing her radiation and chemotherapy. But her cancer relapsed, with Bone Marrow Transplant as the only option to save her now. With an income of Rs.15,000, it is nearly impossible for Satish to arrange 25 lakhs for her treatment. He has already spent all his savings and taken loans to afford the 9 lakhs for her chemotherapy and radiation.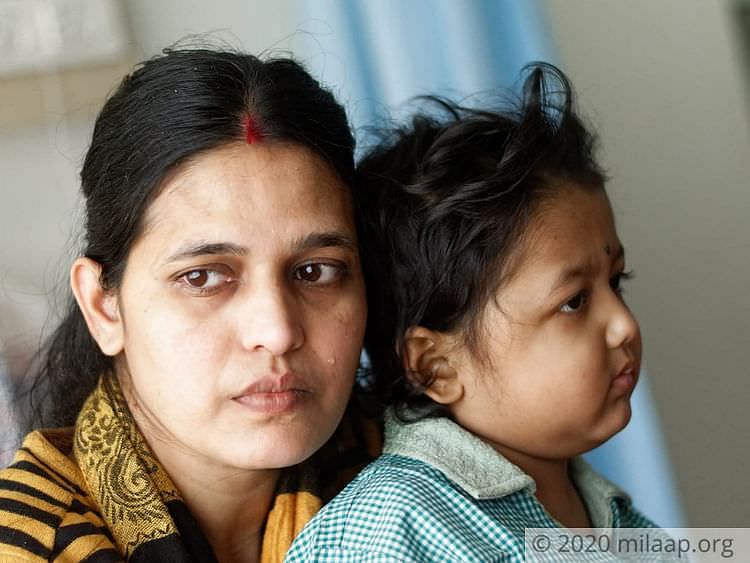 "We don't want to give up. We want to live as a family... together and happily. We want to go back to those Sundays when everything was fine and my daughters would dance and sing and play. Only if we could afford this transplant..." - Sampa
Please help their 5-year old Ayushi recover from cancer, by clicking here.