'Madam, can I call you back in ten minutes? Rafia, my wife - she is really sick. She had fainted," - Samiullah abruptly disconnected the call. When he called back after 15 minutes, he was panting. His 4-month-old son, Zuhaibullah, is in the ICU, struggling to breathe, his wife has fallen sick after she spent sleepless nights worrying about their only child. Samiullah doesn't have five minutes to spare, he is running around the hospital getting medicine for his son or taking care of his wife. The only time that he gets free, he prays for things to go back to normal. He wishes to take back his wife and child home, safe and sound.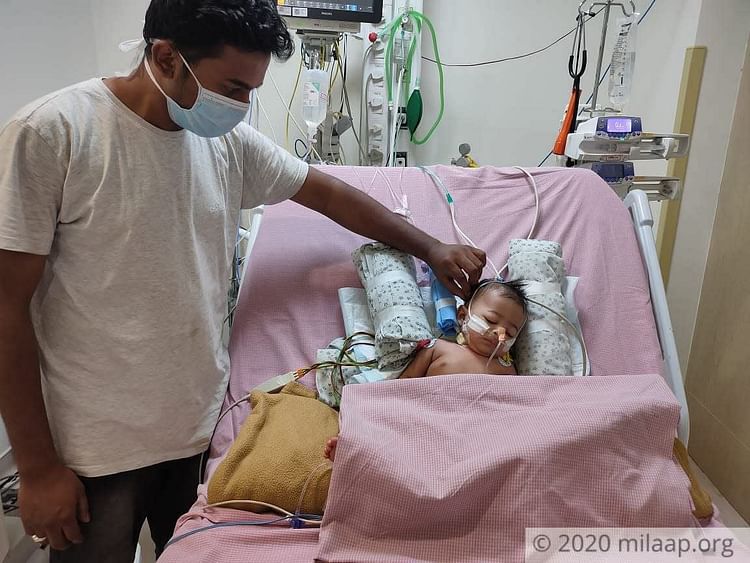 He never cried for so long but that afternoon he wouldn't stop for hours
Rafia and Samiullah were happy in their own small world with their baby boy. Everything seemed perfect - their child was healthy and growing. There was nothing more they could have wished for. But last Friday afternoon, Zuhaibullah started crying uncontrollably.

"He just wouldn't stop. We tried everything - singing to him, feeding him, cradling him to sleep but nothing helped. We took him to the hospital and there they admitted him immediately. As time passed, other symptoms showed up. He couldn't breathe and by 2 at night, he was having vigorous seizures," - Rafia, mother, manages to say this in midst of crying and taking her own medicine.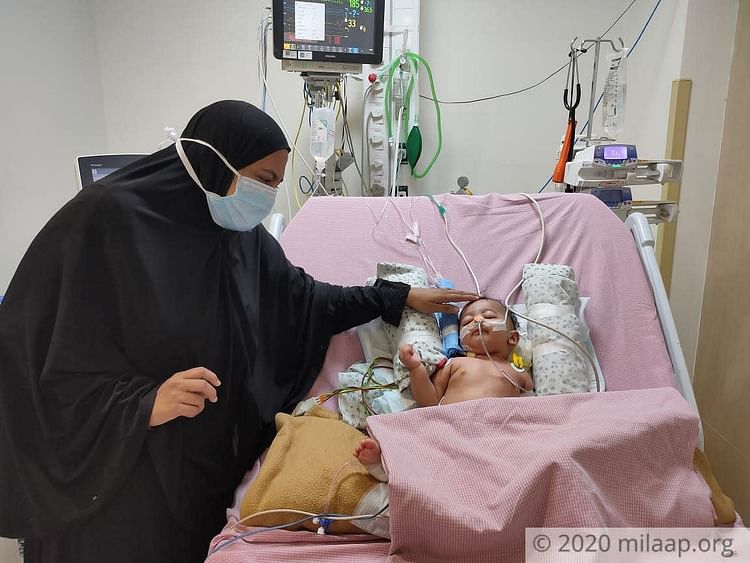 The doctors at the hospital in Bellary, their hometown, advised Samiullah and Rafia to take their child to Bangalore in their ambulance.
He is slowly getting better but he still needs a lot of care
Zuhaibullah has been in the ICU since last Sunday. He needs ventilator support to breathe. He is suffering from metabolic acidosis - his body is producing excess acid that is slowly harming the organs. The little baby needs to stay in the hospital for at least 10 more days.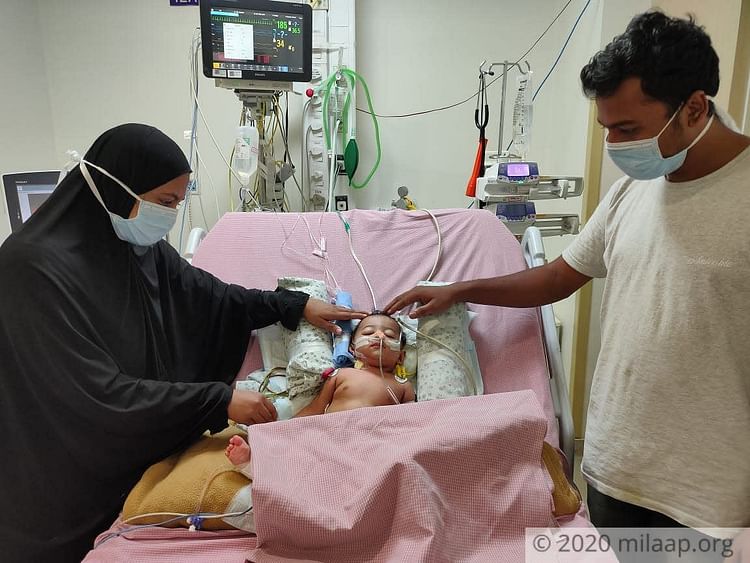 "Only yesterday the doctors told us that he is getting better. That the worst times have passed and a few more days care and we would be able to take him home. But I am too poor to afford the costs. My child can survive and here I am, unable to save him," - Samiullah, father.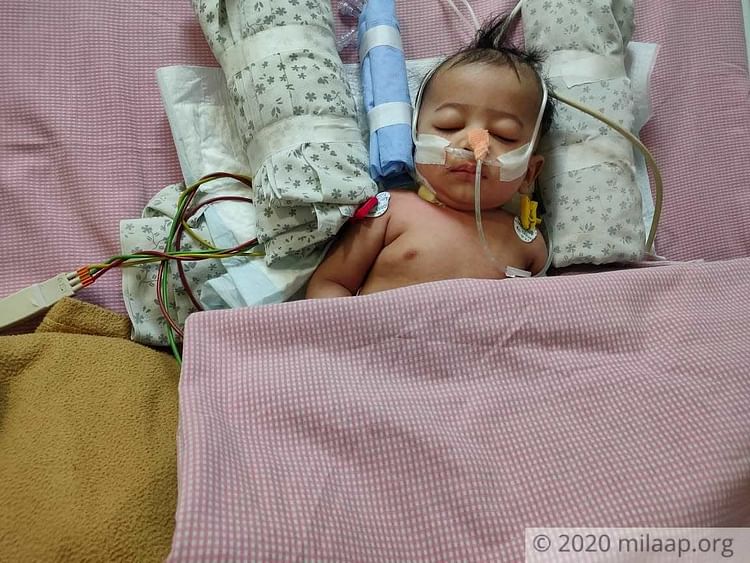 Samiullah works at a call centre in Bangalore and his income was enough to take care of his family. But he hasn't been to work since the lockdown - he doesn't know when he will go next. Now his only hope is if you come forward to save his son.

These parents are desperate to save their only child, a generous contribution from your side will go a long way.