"I sell small items like handkerchief, sunglasses etc on the roadside. My family and I don't have a proper roof on our heads. We live in a shed made up of plastic sheets and scrap metal sheets. I don't even know if at the end of the day I will be able to put some food on the table or not. How can a poor man like me save his child from such a dangerous disease?" - Anand, father
1-year-old Yohan suffers from chronic liver disease. Only a transplant can save this child.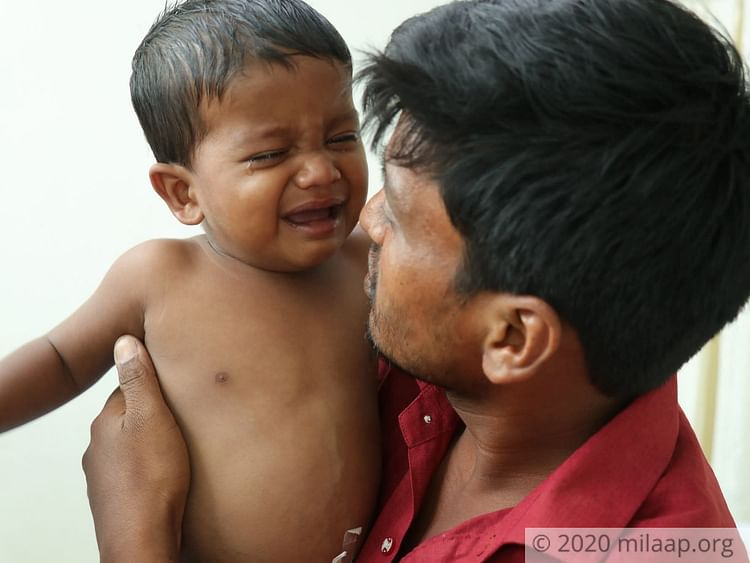 His started to bleed from his belly button
Yohan was 4 months old when he first fell sick. The symptoms of his liver disease started then itself but the local doctors failed to diagnose the problem. He had a constant fever and suffered from jaundice which eventually subsided but his liver wouldn't stop swelling.


"Yohan's stomach was swollen since birth. We thought it was normal and the doctors also never told us to get any tests done. It was only when 3 months back his belly button started to bleed that his disease came into light. Now he is so critical,"- Anand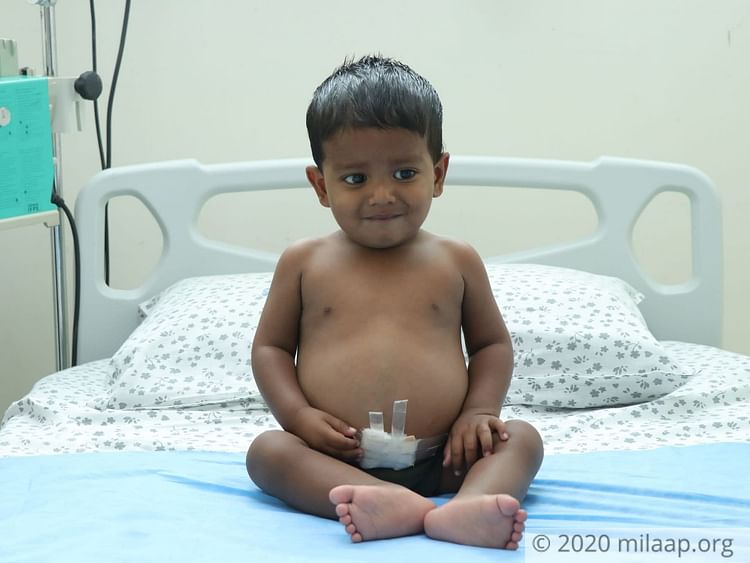 He can't sit nor can he crawl
"Children of his age start to hold on to things and try standing up or even walk a little but my son, due to his enlarged stomach, he hasn't been able to even sit on his own. He has trouble sleeping at night on his belly and he has completely stopped crawling. My little child can't even express his pain in words, he just keeps crying for most of the time. It must be paining him a lot. I am his mother and I am unable to help him. My heart breaks to see him like this." - Yestri, mother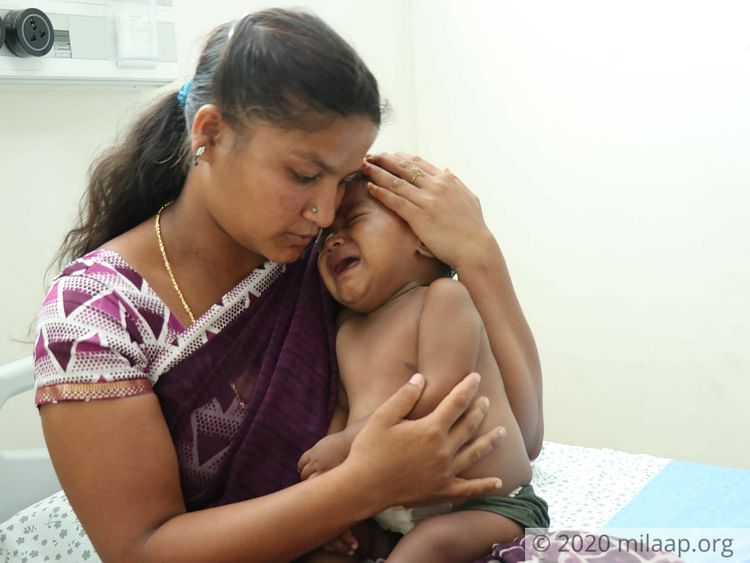 They wanted a better life for their child but now they struggle to keep him alive
Yohan is their first child. When he was born, these parents were on cloud nine and had big plans for him. They wanted to provide their child with proper education and wanted him to live a better life than they ever could. But now, they are struggling to keep him alive.


"We don't have a single thing of value that we can sell or mortgage for money. How will I arrange 18 lakh rupees? I don't know what to do to save my child. I did everything I could. I begged and borrowed but it is not enough. I am completely helpless."- Anand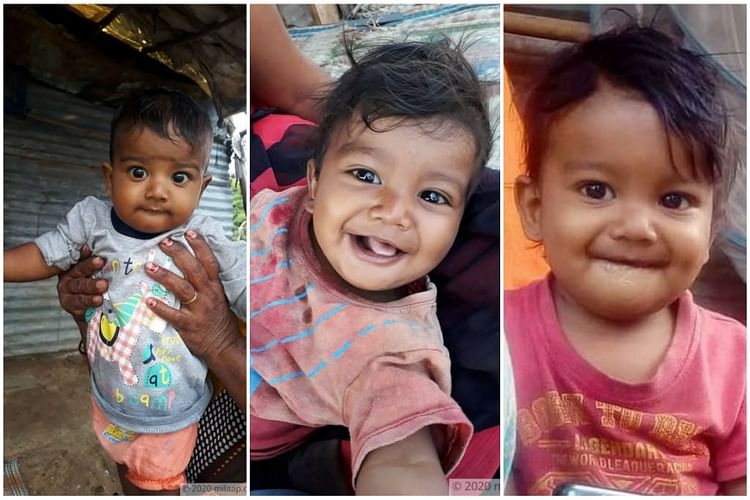 Without the liver transplant, these parents will lose their child. Only you can help. Your contributions can save this 1-year old from the clutches of death. He is in immense pain and your help can put him out of it. Click here to contribute.