"There were no symptoms, no warning at all. I woke up to my child crying and struggling to wake up. His right eye was badly swollen and his left side was not moving.

It took me a while to realize that it was paralyzed and he couldn't see a thing.

The very next minute I rushed him to the hospital.

But I never thought it would turn out to be cancer."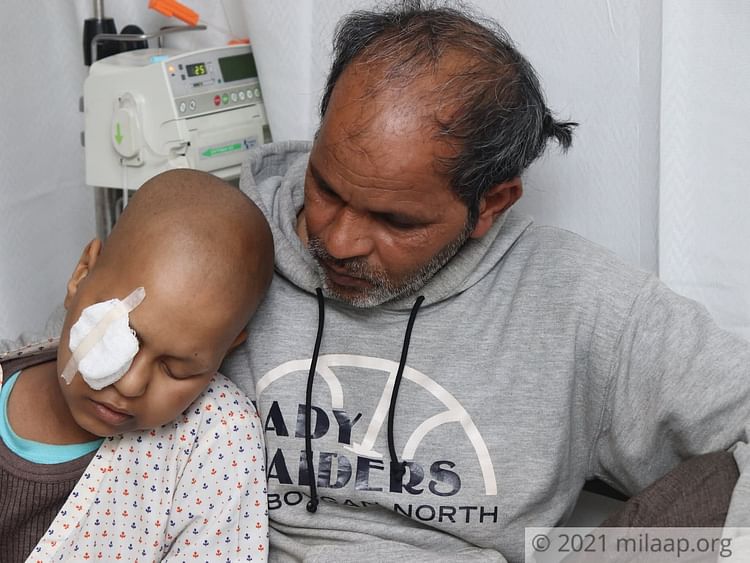 Paralysis left him weak, unable to do anything on his own
One test after the other was performed to diagnose his ailment but it took weeks to confirm it was cancer. And all this while, Waqib's condition kept getting worse as he was not responding to any treatment. It was only when Rahim brought him to Delhi, he was diagnosed with T-Cell Lymphoma, a rare type of cancer.

After the treatment started, his paralysis was cured but it left him so weak that he can't even walk on his own without support now. The swelling on his eye has reduced drastically but whether his eyesight will be back or not, doctors really can't say yet. He needs continuous treatment to survive.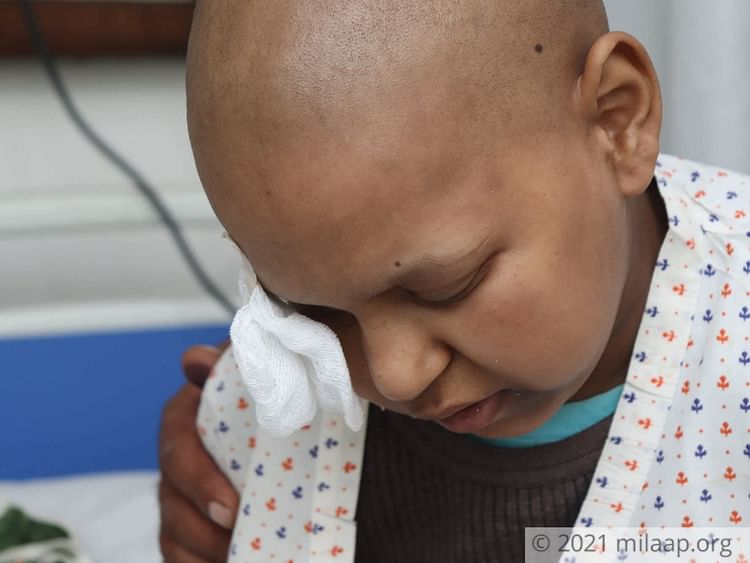 He needs continuous treatment to survive
Waqib has undergone 4 chemo sessions till now and he needs 2 more followed by radiation therapy to beat cancer. But the treatment is at a standstill due to a lack of funds.


"Ever since we came here, we haven't gone back home. Neither do I have enough money to make his mother come for a visit if not stay. She is back at home with our other children and is desperately waiting to see her son. I can't sleep at night, constantly thinking what if I can't save him, what if I lose him…" Rahim, unable to continue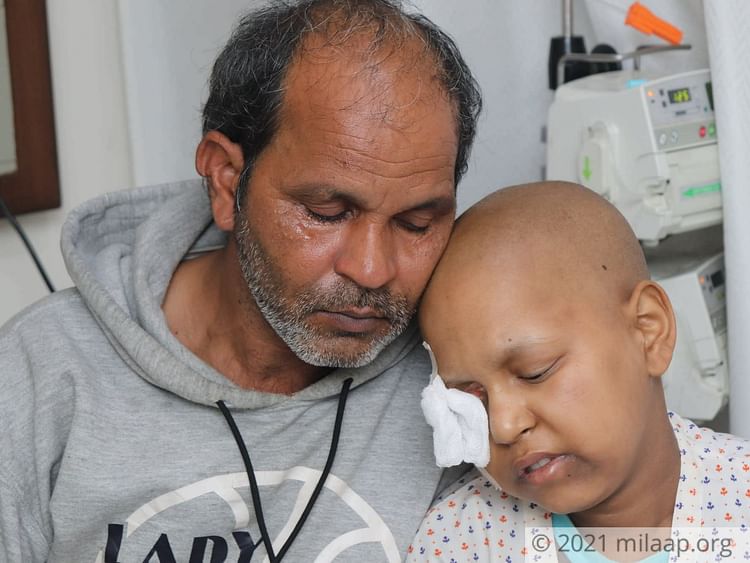 Father is failing to continue his treatment
A daily wage labourer, Rahim hardly earns 250-300 rupees a day. It is only enough to put food on the table for his family of 6 let alone afford this big of a treatment. Till now, this poor father borrowed from every person he knew and struggled to keep his son alive. But he is failing to continue any further.


"This treatment has made my child so much better and I don't want it to stop. But I am unable to do anything now, I am left with nothing. You are my only hope. Please save my child." -Rahim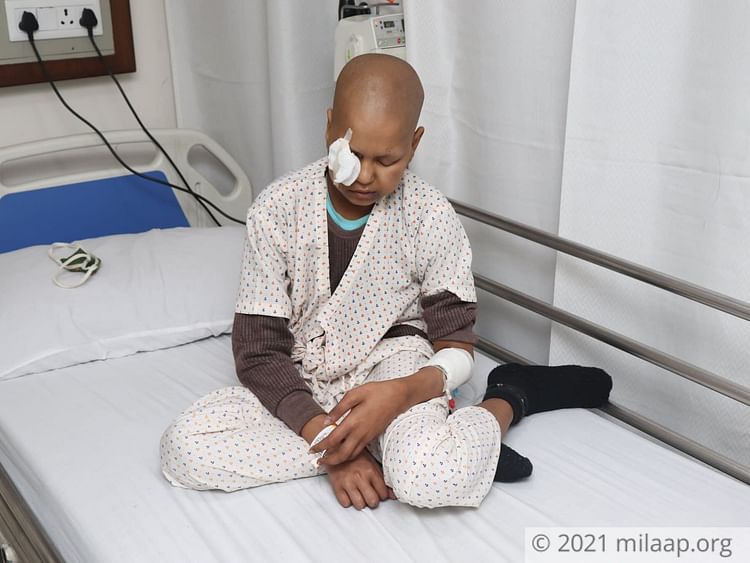 Only your help can save this teenager. Without the treatment, he cannot make it. Your contribution can reunite him with his family and help him be cancer-free. Click here to contribute.